Write a Powerful, 83-Word Email About a Centrifugal Juicer … And You Could Get a $200 Prize!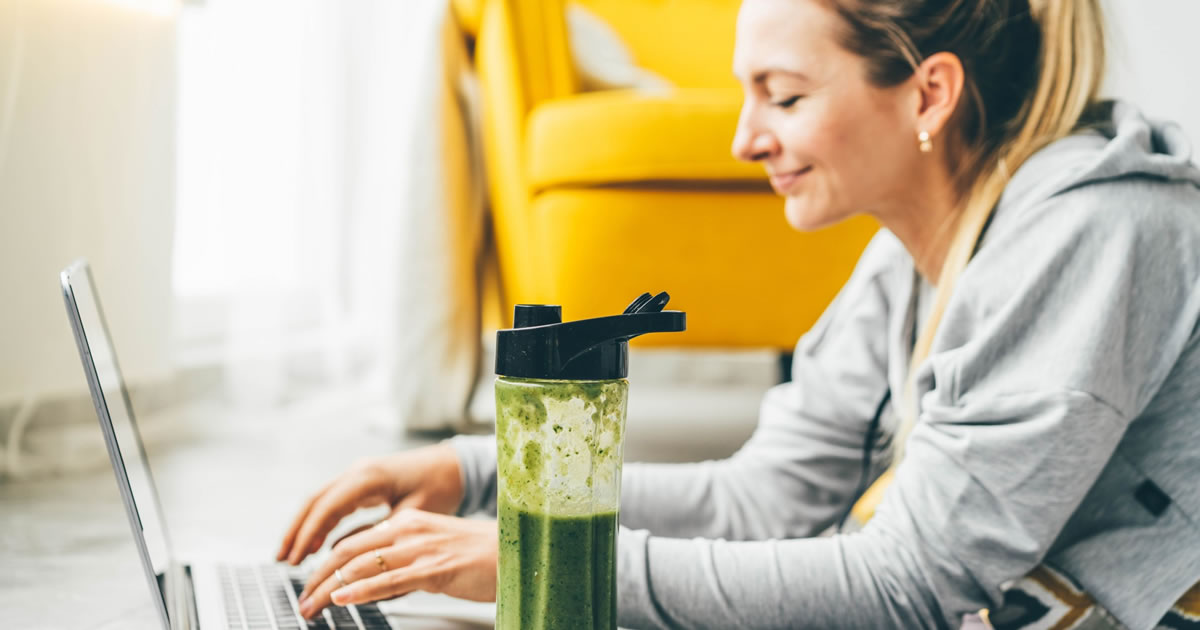 This could be your first paid freelance copywriting job!
I'm going to brief you on an online copywriting assignment, right now, in this article.
For this contest, you're going to be promoting a centrifugal juicer. (One of these would be great to own … Picture whipping up fresh fruit and vegetable recipes … good for your health … and fun too!)
And, if yours is one of the best three submissions, we're going to award you $200.
Not a bad payday for 83 words!
We're doing this because we want you to have immediate, hands-on experience with writing for the Web.
We've done this a couple of times before, and HUNDREDS of people have taken part. It's fun!
A team of us here at AWAI gets involved in judging all the submissions, and it's amazing to see so much creative writing.
And yes, we send out those $200 prizes to the winners!
Here's How It Works …
First, keep reading.
I'm going to brief you on the job, just like a real client would.
Then I'm going to give you some tips on how to write the copy.
Finally, once you've written your copy and gone through a few drafts to make it the best it can be, you'll submit it to us (instructions below).
Think about it. Whether you're one of our three winners or not, this is a professional copywriting project you can put in your portfolio!
And it's a great opportunity to get a sense of what it feels like to be given a brief to write copy for a real client.
Are you in? I hope so.
Let's get started …
Here's Your Brief …
Your job is to write promotional copy for the JC Juicer.
This copy is going to appear in an email.
There'll be a headline of 8 words or less that appears at the top of the body of the email itself.
Then a photo of the JC Juicer in a nice kitchen, then up to 75 words of text, followed by a button for readers to click if they want to learn more.
You probably get emails like this yourself … selling clothes, vacations, books, household items, and so on.
To be clear …
Headline of up to 8 words
[photo of JC Juicer (will be provided by the client)]
Up to 75 words of body text
[The More Info button (will be provided by the client)]
You do not need to worry about providing the photo or the More Info button. And don't worry about providing the email subject line either. (Your "client" will provide those.)
Your task is just to write the headline and 75 words of compelling text.
And … in answer to a question we got last time … if you use just 6 words in the headline, no, you can't use 2 extra words in the body copy.
And … the answers to other questions I've gotten asked … yes, two words connected by a hyphen still count as two words … quotation marks don't count as words … and don't use symbols like the & (ampersand) in your copy. JC Juicer counts as two words.
So, to recap, you're providing:
Up to 8 words for the headline.
Up to 75 words for the body text.
Basic Product Info
Your client will always give you some briefing information like this, whatever you're going to be writing.
The product name is: JC Juicer. (I made the name up, but it's based on a real product!)
Target Audience: People who want a centrifugal juicer at home so they can add more nutrition to their diet — and enjoy fresh fruit and vegetable creations — without a lot of mess in their kitchen.
Product: This is a centrifugal juicer with double speed operation.
Features:
Two speeds: one mode for soft and moist fruits and leafy greens such as kiwi, peach, orange, beet, parsley, and tomato to ensure a higher juice yield and avoid wasting too much pulp and juice; and one for hard fruits and veggies such as apple, melon, pineapple, cucumber, cabbage, and celery.
Large 3" wide mouth intake chute: 3" wide mouth design allows you to juice a whole apple or orange. This provides an ideal juicing experience that is less time-consuming.
Powerful motor: 400 watts motor generates sufficient power to drive the juice extractor properly but also with a quiet motor sound that is less than 60dB.
Sharp blade and precision filter
Non-dripping juice tunnel
Large capacity jug
Non-slip silicone sucker
Stainless steel out-layer makes the surface stylish but also sanitary; smudges can be wiped out easily.
Easy clean up: High carbon stainless-steel cutting disc surrounded by a micro-mesh filter that is easy to assemble and clean in seconds.
All removable parts are dishwasher safe (but hand wash is still recommended for long-term use).
What's unique: Where a single-speed mode juicer can waste too much juicy pulp, the double speed mode on the JC Juicer is designed for different speeds that range from 12000-15000 RPM to 15000-18000 RPM to adapt on different texture of ingredients that raises the juice yield but also pulverizes the hard ingredients within a few seconds.
Non-dripping tunnel is designed to improve the user experience because most users hate the puddle when they remove the jag.
Price: This is a $150 purchase.
(Pro tip: Don't mention the price in your copy. The price will be revealed on the website, after readers have clicked through from your email copy.)
How to Research and Prepare
Copy and print out the briefing information above.
Then go to Amazon and look at the features and descriptions of other centrifugal juicers …
Take notes. Get a feel for the products and the buyers.
In other words, do your homework!
This is how it goes with real clients. They give you a briefing, then you do your own research too, digging deeper and immersing yourself in the product or service.
Pro Tips for Making Your Copy Better
Once you've done all that research, you might think it's time to start writing.
Not so fast!
That's just Step One.
Step Two is to immerse yourself in the lives of your buyers.
Close your eyes and imagine yourself in the home of someone who might be interested in buying a JC Juicer.
Will this be their first purchase of this kind or product? What's motivating them? Why now?
Are they motivated mostly by the idea of the healthy nutrition from juicing fresh fruits and vegetables? Are they interested in mixing their own juice concoctions in their own home? Are they looking for a centrifugal juicer that is easy to clean with no extra puddles or mess?
Not sure how to answer those questions?
Here's another pro tip for you …
Go back to those Amazon listings. Now, instead of reading the product descriptions, read the buyer reviews!
THAT'S where you get to know how it feels to be in your prospects' shoes.
Totally immerse yourself in those reviews and opinions. Get a feel for the language buyers use when talking about these products.
Do that and THEN you'll be ready to start writing.
Remember … nobody truly needs a centrifugal juicer. But more and more people might WANT one.
Why? Why do we want them? How will our lives change if we have one?
Answer those questions and you'll be well on your way to writing some great copy.
Three More Important Tips
First …
I've been a professional copywriter for over 40 years now.
But still, after all those years, my first draft is NEVER my best draft.
So … if you want to be one of the three writers who is rewarded with a $200 prize, write several drafts of both the headline and body text.
Keep writing new drafts until it's the best you can do.
Second …
Almost every purchase we make is driven more by our hearts than our brains. We buy stuff to satisfy our emotions. We buy stuff to make ourselves feel good or to fulfill something in our lives.
So … don't focus just on the features … give thought to the emotional triggers too.
Third …
You're not trying to close the sale with this copy. There's no buy button.
Your task is to make the reader want to click through to a sales page on the company website.
The purpose of the email copy is to make people interested enough to want to learn more.
Make them click that More Info button!
There Are Two Rules
First rule …
Play fair. Don't copy text from the Web. Make this all your own work.
Remember, the real value here lies in the practice, and in having a piece of writing for your portfolio.
Second rule …
You have a deadline. There's always a deadline!
We will cut off entries at 11:59 p.m. EST (one minute before midnight) on July 29, 2021.
Then we'll announce the three winners LIVE on August 4 at 2 p.m. ET! Go here to watch.
Submission Details
Again … Your submission needs to be dated by 11:59 p.m. EST, July 29, 2021.
Submit your entry here.
Only one entry per person.
Remember, following the guidelines from a client is very important. So any submissions that do not follow these guidelines will more than likely be removed from consideration.
I look forward to seeing your work!
Time to get practicing on your writing … and good luck!
Do you have any questions? Let us know in the comments.

The AWAI Method™ for Becoming a Skilled, In-Demand Copywriter
The AWAI Method™ combines the most up-to-date strategies, insights, and teaching methods with the tried-and-true copywriting fundamentals so you can take on ANY project — not just sales letters. Learn More »

Published: July 26, 2021