Brought to you by AWAI …




This Week from AWAI …
Make Everything You Write More Valuable with SEO Copywriting Success!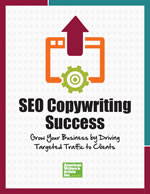 SEO copywriters earn as much as $750 or more for every piece of copy they write. Now you can too!
In the only foundational program of its kind, you'll learn how to master SEO copywriting in less than 8 hours. Let Heather Lloyd-Martin, the "Pioneer of SEO Copywriting," walk you through 15 fun modules including EVERYTHING you need to make a great income right away with SEO copywriting.
Order Right Now and Save 50%!
Test Drive AWAI's Copywriting Program for Only $49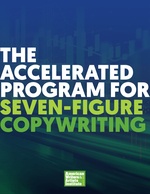 If you've ever been curious about copywriting, now is your chance to test drive our flagship program, AWAI's Accelerated Program for Six-Figure Copywriting for just $49.
When you master persuasive writing with our industry leading training, you'll be in big demand in this 2.3 trillion-dollar industry.
You can make a good living, choose your own hours, and work from anywhere in the world.
Get all the details here.