Brought to you by AWAI …




This Week from AWAI …
[ENDS TONIGHT] Write Winning Health Copy In 4 Weeks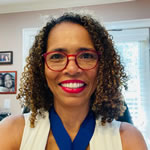 This is bar none — the BEST training on how to write great health copy.
You'll learn how Carline Anglade-Cole (one of the TOP health copywriters in the country) is able to write one huge winner after another. You'll also learn how to get clients and see what they're looking for in a newer health copywriter.
And even if you don't want to write for the health industry "forever" … the principles you'll learn will apply to writing control-busting copy no matter what other markets you want to write for.
But you'll need to hurry …
Your opportunity ends at midnight tonight!
Beginners: Launch Your Writing Business — By Next Friday!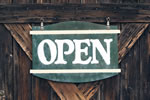 Want to get paid to write, but keep getting stuck at the start?
Believe me, a LOT of people do.
Over the last two months, we've developed a system to speed past your roadblocks and get you up and running as a writer …
With the confidence, skills, and polish to take on your first clients and get paid …
In just FIVE DAYS!
We're launching as many new writing careers as possible by next Friday.
Go here now to be one of them!