This Week from AWAI …
Enrollment NOW Open for
Circle of Success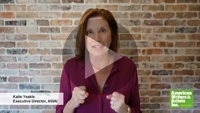 Only a few times a year, we open the doors into this exclusive group that will put you on the fastest path to becoming a highly paid, in-demand copywriter. This is the absolute highest level of hands-on learning offered anywhere in our industry.
Every resource is available at your fingertips along with live learning, guided mentoring sessions, professional copy reviews, access to clients, FREE admission to Bootcamp and more! But spots go fast.
Join the Professional Writers' Alliance for only $29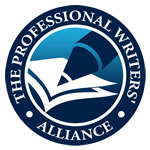 PWA is a professional organization dedicated to helping writers improve their skills, network and find exciting projects.
Along with a long list of member benefits that include thousands of dollars worth of professional content, learning events, paid projects, premium writing tools and more … all dues can be applied dollar for dollar toward AWAI's programs and events.
Browse Recent News
There are many benefits to joining Circle of Success. Here's a video of several COS members sharing their favorite perks they get to enjoy through this exclusive membership. Go here to watch now.
After participating in and winning multiple challenges, success is spiraling for Circle of Success Member Ricki Linksman. Find out what she did to achieve her goals and increase her income.
Becoming an expert in this niche has helped this Circle Of Success member find copywriter success and better health
Circle of Success is only offered a few times a year … and right now is one of the best times to join. Our menu of "advanced" learning programs is growing, as is the level of mentoring and feedback you'll receive, and it's only expected to grow more from here. AND if you sign up today, you can still take advantage of the previous pricing and generous terms! Get more details and let us help you with your lifetime commitment to success.
Are you aware of a syndrome you may be susceptible to as copywriter? It's not uncommon to fall victim to distractions - especially when you're on your way to copywriting success. Our in-house copywriter Tim Matassa has some advice, especially after listening to this Inside AWAI webinar. Read all about it here, and start making your plan to stay on track!
Learn how to optimize your content for search engines, and increase the value of your copy projects - from the SEO copywriting pioneer herself, Heather Lloyd-Martin. Find out, risk-free, if SEO copywriting is the path for you ... and sign up today to save 50%!
SEO has always been one of the hottest markets for copywriting jobs — and here's why
Award-winning copywriter John Forde talks about life as a writer in Paris.
Enrollment is now open for The Professional Writers' Alliance - a membership with all the resources you need for your copywriting success. Find out how you can join for "virtually nothing" and sign up today for a 50% discount on membership payments.
Get up-to-the-minute SEO skills that will wow your clients with this updated program.
The best type of copywriting jobs are retainer gigs. This AWAI member has two.
It's not too late to join a billion dollar copywriting niche. Sign up today for Secrets of Writing for the Health Market and get everything you need to start writing for this booming industry. But don't wait too long - your chance to save $200 ends at midnight today. Get all the details and order now!
The health market is growing ... and with that growth comes an increased demand for writers. Find out how you can join this billion dollar industry with AWAI's Secrets of Writing for the Health Market - and save $200 when you sign up today!
There's never been a better time to land copywriting jobs writing for the web.
Don't miss your chance to learn to write web copy and watch your copywriting success grow. Register for Web Copywriting 2.0 by midnight tonight to save $150 AND receive 5 special bonues. Get more details and sign up here!
Now is the best time to be a health writer! Find out more in this exclusive video interview from Katie Yeakle and 2017 FastTrack to Copywriting Success Bootcamp and Job Fair Keynote Speaker, Carline Anglade-Cole.
The highest paying opportunities for freelancers are in web copywriting. Land a copywriting job from the thousands of potential clients hiring right now.
Learn the direct response and copywriting terminology you need to communicate effectively with clients.
Best-selling novelist Jennifer L. Armentrout talks about the freedom in being an author.
In this free Inside AWAI session, find out to how to navigate the opportunities for lucrative careers in writing, with a personal roadmap for success.