This Week from AWAI …
It's Finally Here!! Discover the Art of Instant Ideas with Andrew Davis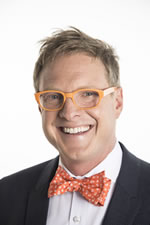 Whether you're drawing a blank on how to start your writing project …
Or afraid your brain will "short circuit" the moment you start talking to a client …
In this first-ever live event, the creative mastermind who wrote for Charles Kuralt … produced for NBC … and worked for the Muppets will reveal:
The creative technique that can transform ANY writer from ANY industry into an idea-generating machine — guaranteed.
Go here for all the details …
Get 12 Issues of Barefoot Writer Magazine for Only $11!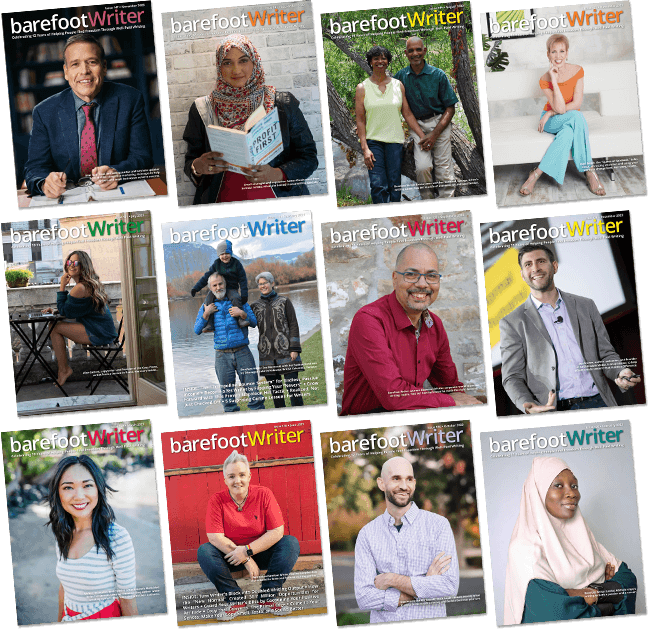 Click here to activate your discount.
Browse Recent News
You can learn to be more creative, to start up a steady stream of ideas you can harness to wow clients.
Andrew Davis wants to teach you how to come up with compelling ideas consistently to attract clients.
Life as a professional writer brings Brad McMillen the kind of freedom-from-The-Man we all crave. But it wasn't until he "admitted" something to himself — out loud — that he was able to move forward in his goals. Find out what he said and learn why Brad is already on his way to long-term writing satisfaction.
Here's more about it from Andrew …
Mentoring, in-depth live training, real world assignments, and a huge library of resources. And that's just the start of what COS offers.
Circle of Success has been a game-changer for these copywriters. Find out why this training and mentoring (and more) program had such an impact.
Angela Williams Stillwell proves Barefoot Living can be shaped around your own interests. She recognized early on how freelance writing could give her the flexibility she wanted in life, both to pursue a career she enjoys and to continue her daily habits of exercise and playing with her pets. With a realistic grasp on how unpredictable life can be, Angela's pursuit of Barefoot Writing gives her the time and income needed to overcome any obstacle — and enjoy herself along the way.
For the first time ever, we've partnered with Andrew Davis (a very influential marketer you're going to want to meet!) to bring you a deep-dive training on something other people said "couldn't be taught."
Here's how to easily unlock it…
What holds you back from finding clients (and getting paid projects)?
So please let me hear from you soon!
This is how to live the writer's life without writing sales copy. Not all writers are drawn to the "selling" side of copywriting. If you wish you could just WRITE … and still enjoy all the money and perks traditional "long-form" sales letter copywriters enjoy, then you'll love this …
Donald Burns, who long ago secured an MBA and landed his "dream job," soon found that the contracts and constrictions weren't worth it. He turned to freelance writing 22 years ago when the Internet and online resources barely existed. Since then, he's built up a thriving and award-winning career as a Barefoot Writer. Read on to discover how Donald became master of his own destiny.
Join us for this FREE webinar for answers to the questions writers often ask about finding well-paying clients, charging more, and presenting rates with confidence.
Just released, the February issue of Barefoot Writer! In this month's issue, we share proven ways to land support and launch big — but doable – writing goals. Plus, enjoy our exclusive interview with Steve Slaunwhite, author and expert on B2B writing.
The demand for content is huge right now. And qualified content writers have plenty of high-paying projects to choose from. Learn how you can get paid five, six, even seven figures per year writing content.
3 winners of the $200 prize from our email writing contest about the Swing Miracle Golf Simulator in The Writer's Life have been chosen from 350 submissions.
In the world of online marketing, content marketing has taken the industry by storm in recent years. Find out why content marketing has the power to engage prospects and customers, and boost sales.
Instead of turning to writing first and finding opportunity, Mike Crespo went looking for a great opportunity and discovered Barefoot Writing. Early on in life, he got his first taste of freedom outside of the traditional job model. His humble theory on massive action and putting yourself out there will get you motivated to tackle your own writing goals today. And don't miss his tips on incorporating family into your freelancing life.
On Thursday, January 23, 2020, we announced the winner of our $2,000 Site Content Audit Report Challenge as part of our program, Content Audit Profits, where participants could become an AWAI Verified™ Site Content Audit Specialist.