This Week from AWAI …
👍 The greatest writer's "niche?"
If you want to launch your career and get paid to write as fast as possible …
… then you'll want to be part of what could be the greatest writer's "niche" out there.
It's easy to learn.
The writing is fun and simple.
There's PLENTY of work.
The pay is better than average.
Plus … doing this for a client often leads to more and bigger paying projects.
Click now to find out more.
Become a Paid Web Writer in the Next 30 Days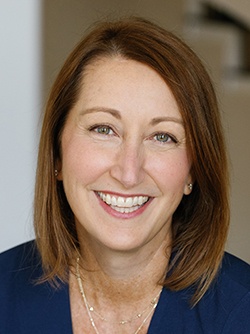 Wealthy Web Writer Founder Rebecca Matter has created a simple blueprint that shows you how to earn $2,550 as a writer in the next 30 days.
And if you decide to try it out, you can gain access to every resource, webinar, article, and how-to video you'll need to execute that blueprint for just $1.
Get the blueprint here.
Browse Recent News
See Carline LIVE in May at AWAI's Copywriting Bootcamp in Delray Beach, FL! Tickets on sale NOW at awaibootcamp.com…
Watch this short video to learn about an exciting opportunity for a freelance health copywriter specializing in wellness and diet for mature women.
If you're not comfortable with going after new copywriting projects, it's time to put in place a system that brings them to you.
A good mentor can change your career… and your life. Speed up your mastery of critical copy concepts with expert-led live learning sessions.
Join us for this FREE webinar to learn how to make progress with your writing and financial goals this year.
After years as a medical professional, Christian Nix was ready for a career change — preferably one with more earning potential. Find out how copywriting opened up a new path with a higher income.
These copywriting veterans are standing by to help you get more out of the Accelerated Program — and complete it in record time.
Your January issue of Barefoot Writer is waiting! Plus, this January kicks off a series of new interactions in our Barefoot Writer Club Members Only Facebook group, including video Q&As with me, more contests, and "flash specs" (i.e., more chances for you to get published).
At AWAI's Bootcamp 2020, he'll explain how copywriters are leading the way in producing stand-out content for digital marketers… and what this opportunity means for you, the professional writer. Here's a short video from Russ to tell you more…
If you're a veteran … know a veteran … and/or want to help veterans, Loxley Services is looking for AWAI-Trained writers to join their growing team of freelance writers …
From 600 submissions, 3 winners of the $200 prize from our online ad writing contest about the iRoboclean Vacuum in The Writer's Life have been chosen.
Your December issue of Barefoot Writer is waiting!
What started as two assignments written on spec (meaning without the promise of pay), very quickly turned into a long-term lifestyle of high enjoyment for Susan Nickerson. Discover how she went from running an office in Colorado to lounging as a writer with a view of the bay from the Florida Keys. No matter which way you look at it, Susan Nickerson's writing lifestyle has brought her a lot of joy — and there's no end in sight.
The U.S. Labor Department released their annual report last week, and national workplace productivity is experiencing a negative trend. Output dipped 0.3% - the first decline in almost four years. Could this be signaling the end of jobs? But not the end of working as we know it…just how we work.
Richard Lacey's writer's life has been packed with adventure, everything from hitting rock bottom in business to penning a book for a U.S. President. But through it all, writing was his constant. It was the thread woven through every career he's ever had, and it's the foundation of the new business he's building. Read on to discover why Richard calls this era we're in — and rightly so — the "Golden Age of Opportunity for Writers."
Join us for this FREE webinar to understand the real opportunity for writers today and get an inside look at the best-paying assignments.
Cyndee Davis is the perfect example of someone who chose the writer's life because it married her passion for writing to a comfortable income. Since making that decision, she's done a terrific job of carving out a writer's life she can really enjoy, complete with a niche she loves, daily rewards, and her own writing "uniform." Find out how she's using her writing skills for large-scale projects with a big payoff.
Site content audits are easy to do, pay very well, and are much in-demand from clients.
You can charge $2,000 for site content audits… but that's only the start of the money you can make in this niche.
Joe Lilli has one of the most inspiring stories around. Because not only did he launch a thriving, well-paid writer's life once, he's in the process of doing it again. Read his story to understand how persistence, resilience, and the right contacts led to a writing career that is snowballing in steady growth.