This Week from AWAI …
It's true: You're entitled to A FULL and UNCONDITIONAL credit of every last penny you've spent with AWAI over the past 12 months — money you can apply to the best "value deal" we offer: Infinity.
Go Here Now For All The Details.
Launch Your Paid Writing Business in Just 5 Days — Starting March 15th!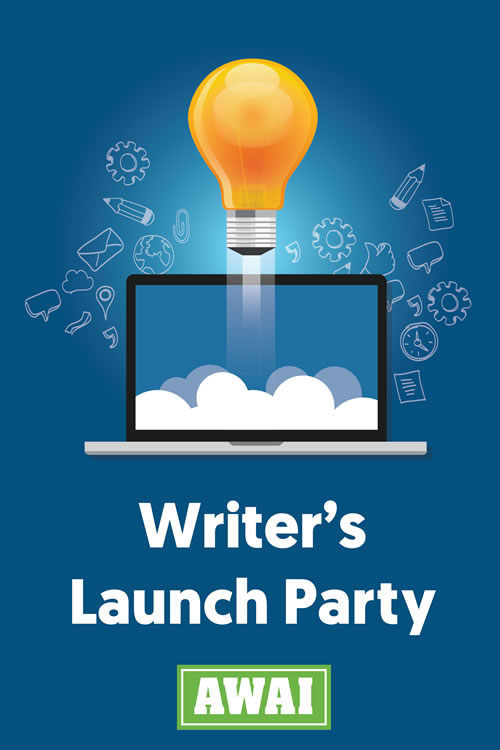 We've developed a new system to speed you past your roadblocks and get you up and running as a writer …
With the confidence, skills, and polish to take on your first clients and get paid …
In just FIVE DAYS!
Starting Monday, we're going to launch as many new writing careers as possible in just five days.
Go Here Now To Be One Of Them!
Browse Recent News
As a professional copywriter, you can never have too much knowledge or skill when it comes to your area of expertise. This is why our Infinity membership ensures you're prepared for anything that comes your way.
From over 380 submissions, Nick Usborne announces the 3 winners of the $200 prize from our writing contest about the DeepKlean Carpet & Upholstery Cleaner in The Writer's Life.
A lot of people are inspired by the movies. But Elias Christeas' fascination with Indiana Jones taught him to explore, engage with, and discover all that life has to offer. He leveraged his passion for automobiles into a copywriting career where he began breaking sales records within a matter of months. Today, he is happily living his dream writer's life in Florida with his family. Here is Elias' story …
Just released, the March issue of Barefoot Writer! Learn about a new fun writing opportunity to help you build your writing and marketing skills.
Watch as we interview a TOP writer who's worked with MTV, NBC, FedEx, Disney, and many others share a unique (but super fun!) writing opportunity in what is a BOOMING market for writers.
Don't miss out! Our Infinity membership enrollment is now open! Get every home-study resource!
Sixty percent of B2B companies need of copywriters to meet the huge demand for fresh copy and content. That means when you master B2B copywriting skills, you can make a great living writing easy-to-complete projects.
After injury, divorce, and moving homes… it's been a tough year for Holly Rhoton. But she hasn't let that get her down. While working full-time as a mammography technician, she's been building up her side gig as a copywriter and showing her three kids the power of following your dreams. Read on to discover Holly's simple secret for finding clients and why "it's okay not to know everything."
Case studies are easy to write and pay well — up to $1,500 each — making them an ideal project for a freelance copywriter. And clients, especially in B2B, are always in need of fresh case studies for their marketing efforts.
Case studies are an ideal assignment for freelancers. It's just two pages of copy. Yet clients regularly pay $1,500 for these easy-to-write projects because they've been an integral part of the content marketing strategy for all sorts of industries.
Michael Carr had just graduated from high school when he stumbled upon copywriting. Rather than wait until college was complete, he decided to study the craft while going full-time for his degree. He even did a stint as a pizza delivery driver using split tests to earn more tips! Since then, his writer's life has taken him from Baltimore to Lake Tahoe, Iceland, Spain, and now Poland. Through it all, Michael continues to "up" his game and get stronger results for his clients.
When people ask Zoe Blarowski about her new career, she simply says, "I write for websites." But really, her copywriting career is about much more than that. It's a career path that has helped her stop "punching the clock" and given her the chance to run her own successful business. It also allows her the flexibility to be there for her young family so they can go on family vacations… complete with camp stove tacos! Check out Zoe's story below and learn the resources she used to build her career, and her thoughts on SEO as a skill set for writers.
Join us for this FREE webinar to discover how to make very good money with freelance writing.
Joel Boomer's love affair with the South American country of Colombia started back in 2015. At first, he just visited to perfect his Spanish. But then, he met his fiancée and decided it was time to put down some serious roots. For Joel, copywriting in the financial niche has been the perfect fit to support his expat lifestyle. In this interview, Joel talks about his experience working within an agency.
Pam Foster announces the winner of AWAI's $2,000 Site Content Audit Report Challenge.
UX copywriting skills open new doors for writers. UX Certification qualifies you to meet the criteria of the numerous UX writer positions open today. Learn more about the new job opportunities here.
When Susan Greene graduated from college with a BS in journalism, a career in copywriting seemed like a natural path. But actually, her passion for writing was born more than a decade earlier — starting with a simple poem sent into a comic book contest. In this interview, Susan tells the story of how one woman can go from a $3 contest prize to a lifetime of "figuring it out later" and living on her own terms.
If you're looking for an easy writing project to start with, blogging is it. Set yourself up for a predictable monthly writing income. See how to get started here…
Discover how you can land a retainer agreement with a blogging project and get paid $1,000-$3,000. Clients always need fresh content, and they need trained blog writers to provide it.
Janet Davis's path to writing was clouded with nonbelievers… but somehow, she kept finding her way back to her first passion. Or perhaps you could say writing found her. She's now forging a path unlike any other writer's journey, which is exactly the way it should be in the world of Barefoot Writing.