This Week from AWAI …
If You're Struggling to Learn Copywriting on Your Own …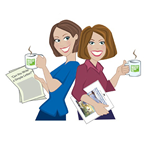 Let Rebecca and Katie take you by the hand and walk you step-by-step through mastering the skills and gaining the confidence to land your first paying clients.
You'll meet once a week for 10 weeks. You'll get hands-on experience via writing assignments. And you'll get feedback on your writing.
By the end, you'll emerge a ready-to-write pro who feels confident and eager to take on clients for great fees.
This is the ONLY time this year we are doing this LIVE. Participation is limited.
Learn More
Full Access for Just $1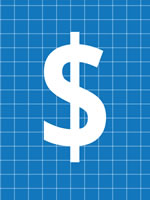 This free blueprint shows you how to make $2,500 to $8,000 a month as a writer.
And for just a buck, you'll gain access to every resource you'll need to execute that blueprint.
All the roadmaps …
All the articles …
All the how-to videos …
All 320+ training webinars …
The member forum, the job board, the tutorials, the tools … all of it!
Check It Out Now.
Browse Recent News
To celebrate The Year of the Writer, AWAI is excited to announce the Bright Future Scholarships program for AWAI members interested in advancing their copywriting careers.
If you've attended Bootcamp, you've likely seen Chris Allsop's smiling face in attendance. As one of the first in the Circle of Success, she has worked hard over the years to use every learning opportunity to its fullest. This attitude helped propel her into a hot seat with Dan Kennedy and into positions side by side with Clayton Makepeace and Marcella Allison. Check out some of Chris's story in this special "Where are they now?" edition of our Living the Writer's Life.
Join us for this FREE webinar to discover three easy yet important freelance writing projects clients need now — and how to quickly jump in.
Clients are looking for copywriters with this must-have writing skill right now. Are you ready to help these marketers out?
Ben Phillips has worked with some of the top companies in the industry, and his willingness to continue building his skills has positioned him perfectly for a six-figure career. Check out some of Ben's top advice about working for agencies and using LinkedIn to find clients.
A guide to starting a freelance writing career in just five days.
Freelance writers are more in-demand than ever. Here's how to start your career.
SEO is a cornerstone of digital marketing. Clients expect copywriters to have this skill.
Site Audits are a valuable service to offer clients. Plus, they're easy, fun, and follow a basic structure. Here are answers to common questions about doing Site Audits.
After leaving his career as a teacher, Tim Matassa jumped into his first Bootcamp ready to explore new opportunities. Now, four years after his first interview with Barefoot Writer, we catch up with Tim to learn how things have progressed. He shares what it's like to work with legendary copywriter Mark Ford, how he managed to write a direct-response letter that topped a long-running winner in number of sales made, and how he's learning to put his teaching skills to good use helping new copywriters.
Just released, the January issue of Barefoot Writer! Check out these simple steps to help you create a "new you" mindset, plus write stronger, more powerful copy, and build your skills and income with a little-known "super hack."
AWAI's revolutionary copywriter training method combines up-to-date strategies with tried-and-true copywriting fundamentals for the projects marketers need help with today.
If you plan to write for web clients as a copywriter, this is a must-have for your self-marketing strategy.
Each year, Rae Brent makes it a priority to travel halfway around the world three or four times to attend marketing events in the United States. She comes all the way from Brisbane, Australia, to advance her skills and allow time to catch up with "mates in the States." This dedication is just one example of the passion Rae has for "bringing out her best" in life.
Career-building advice, skills training, inspirational stories, networking opportunities, and more... yours at a very special price.
Gordon Graham and his wife Angie Gallop surprised the winner of the $5,000 White Paper Spec Challenge in this video call.
Allison Comotto was a senior college student looking for a way to make money with storytelling. Now, three years later, she is a six-figure financial copywriter with Stansberry Research and has her first $4 million promotion under her belt. Discover why she loves working in-house so much and whether financial knowledge is really necessary for writers hoping to break into the niche.
Andrew Davis announces the winner of AWAI's $2,500 Video Scriptwriting Challenge.
Pam Foster announces the 3 winners of the $200 prize from our The Writer's Life writing contest about Greener Garden Landscaping, and offers some valuable copywriting tips.
Learn the writing skills you need and build your freelance business successfully with this breakthrough new AWAI program.