This Week from AWAI …
Last Chance:


Get AWAI's Entire Home Study Catalog for "Pennies on the Dollar"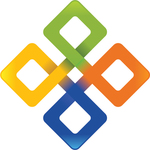 Our most popular offer of the year is ending …
This is your last chance to enjoy lifetime access to every book, guide, resource, home study course, and program AWAI offers for 91% off. That's over 100 items, valued at $40,000+. Plus you get all our future resources, no you need never pay another penny for one of our business tools.
Sign up for AWAI's best value deal at the lowest possible price.
Hurry, enrollment closes tonight at midnight!
Flash-Sale! Test Drive AWAI's Copywriting Program for $49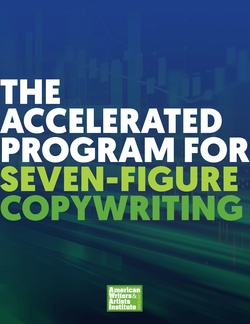 If you love the idea of living the writer's life … earning a great income wherever in the world you'd like to live … and having all the kinds of free time to truly enjoy life …
Then you owe it to yourself to look into copywriting right now.
Test-drive our famed The Accelerated Program for Six-Figure Copywriting — a $497 value, for only $49 and see if copywriting is for you.
Hurry! Offer ends tonight at midnight.
Browse Recent News
Last chance to get lifetime access to every home study course, program, book, guide, template, and recording AWAI offers.
You can be sure you're always able to say YES to any project or client that comes your way ... with AWAI's Infinity program, you'll have access to our entire library of training resources - to build on any skills you need, any time! Get all the details and sign up today.
91% off AWAI's entire home study library sounds like a great opportunity, right? But that's only the beginning - Infinity is a membership that grows over time. As an Infinity Member, you'll have access to all of our resources ... no matter how much they're upgraded AND no matter how many new programs we add to our collection. Get more information, and sign up today!
Meet the AWAI members who've used the Infinity Program to change their careers and lives.
The Infinity Program gives you the on-demand training your need to land high paying copywriting projects
Today Jen Stevens works for herself, but she didn't always get paid to live in the Colorado Rockies and earn six-figures from an office with a mountain view. You too can live this life with more control, more flexibility, and more independence. Jen is here to tell you how
The research has already proven that SEO is here to stay and here's why investing in copywriters is worth every penny.
How did Joshua Vickery achieve copywriting success? He created copy that lead to huge results for his client.
Get AWAI's whole library for 91% off with Infinity. Infinity is the best educations value you'll see anywhere
After going through the Crash Course in B2B Content, Holly Helscher has landed a steady stream of high paying copywriting clients.
Gordon's pored over his 34 years of knowledge, experience, and expertise to help writers like you find exactly what you need when you need it. He can teach you everything you need to write great quality content for your clients.
Gordon has 34 years of experience writing content for the B2B market. He knows exactly what types of content the B2B market needs and how they want them done. And he wants to teach you
B2B is one of the fastest growing niches for copywriters. Here's how even total beginners can get in on the action.
Thanks to hard work and dedication, Eric Kurowski has taken the first steps to a six-figure copywriting career
Nick Usborne is your mentor as you master the web copywriting skills clients expect today
Mindy helps answer the one question she gets all the time: "Am I doing it right?" She explains what you can do to make sure you are doing it right, and what it takes to be considered a Barefoot Writer
Free webinar to answer your questions that you may have about the writer's life and how to get started.
Bootcamp 2018 is officially sold out - but if you add your name to the waitlist today, there's still a good chance you can make it to this career changing event and your shot at the writer's life.
There's still time to join our popular membership, B2B Writing Success … for just $1! Take the next 30 days to check out everything the site has to offer AND keep a reduced membership fee if you decide to stay. But this offer ends at midnight tonight - get all the details and sign up NOW!
Spots are almost filled. This is your very last chance to come to the Copywriting Event of the Year.