This Week from AWAI …
Your Biggest Freelancing Struggle — SOLVED!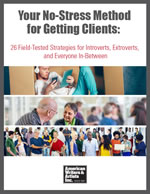 We've put together an on-demand library of 26 proven methods — to overcome what new writers tell us is the biggest obstacle — the biggest "worry" — they face when getting started.
Transform your biggest freelancing "worry" into the most enjoyable part of building your business.
Whether you're an introvert, extrovert, or somewhere in-between — you'll find field-tested strategies that suit your personality.
Order for $95, before the price becomes $995!
Test Drive AWAI's Copywriting Program for $29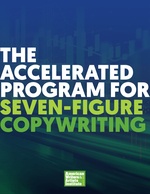 If you've ever been curious about copywriting, TODAY is your chance to test-drive our flagship program The Accelerated Program for Six-Figure Copywriting for just $29.
When you master persuasive writing with our industry-leading training, you'll be in big demand in this 2.3 trillion-dollar industry.
You can make a good living, choose your own hours, and work from anywhere in the world.
Hurry, this "test-drive" will be closing soon!
Browse Recent News
Kick-start your copywriting career this summer – or take it to the next level.
This magazine could be the launching point of your new copywriting business.
Our FREE Circle of Success Virtual Open House event starts at 12 p.m. Eastern Time.
If you haven't seen it yet, now is a great time to check out all the programs and resources we're offering for up to 90% off.
Check out the list of programs on sale now and grab the ones that will help you take your next steps forward.
Brandi Chaney's story is a terrific study in the versatility of the freelance-writing world. She's worked in a variety of niches but never felt tied to any specific field, thanks to the wealth of writing opportunities in every industry. Enjoy Brandi's story …
Get the copywriting skills and business-building strategies to kick-start your freelance career.
Today's the last day to claim one of the remaining spots in the guided mentorship where you'll master one of the BEST profit opportunities for writers (possibly ever!).
Thursday is your last chance to secure one of the remaining spots in AWAI's upcoming mentorship on doing Site Content Audits for clients.
Conducting a site audit unveils problem areas on a website. And, as a copywriter, you are uniquely suited to make necessary changes… for added fees.
A full year of access to the industry-favorite Barefoot Writer magazine for just $11.
This is the perfect side-hustle for copywriters… and it requires almost no writing.
From writer to speaker to trainer and now book author, Apryl Parcher is forging through the channels of communication and finding nothing but success. Enjoy her unique insight on getting started, as well as tips on how to use social media to advance your career even before you make a name for yourself.
Join us for this FREE webinar to discover how to launch your writing business successfully in the midst of a crisis.
If you've struggled to complete the Accelerated Program, this is the ideal solution to get it done.
With AWAI, you're never alone. Join us for these live sessions where you can chime in, ask questions, and enjoy the company of fellow writers.
Christopher Dean received a tip from a friend that opened the entire world of writing for him, and he's made the most of it ever since. Find out how he escaped the daily slog of retail employment and replaced it with contentment and a relaxed lifestyle.
"Incredible" is the single word that comes to mind when you read Jason Gaspero's account of life as a Barefoot Writer. It's beyond dream-worthy, since all he does month-in and month-out is travel to far-off, exotic destinations and write about his experiences — and makes a great living because of it. Plus, he enjoys a lifetime worth of adventure on a weekly basis (fried scorpion, anybody?). If you've ever entertained a fancy for travel writing, you're going to love Jason's story.
Just released, the May issue of Barefoot Writer!
PWA Managing Editor Jen Adams put out a challenge for PWA members to share how they were figuring out life in our new reality. They answered in long-form essays, poetry, and deeply personal stories …