This Week from AWAI …
Last Chance to Join The Professional Writers' Alliance for $1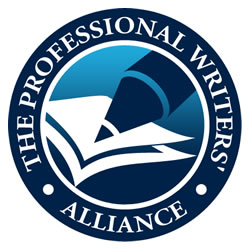 If you need help starting or growing your freelance writing business, The Professional Writers' Alliance has everything you need.
Our huge library of resources will help you land great clients and easily handle all your business activities, like marketing your services, pricing, and invoicing.
And if you join by midnight, March 28th, you'll get in for just a dollar!
Get your special invitation here.
Discover the biggest writing opportunities in 2020 — And beyond! — from 12 of today's most influential writers, bloggers, and marketers.
Open to all writers — attend from home for free!
Go here to reserve your spot.
Browse Recent News
If you could use some calm and clarity now too … as well as a great way to focus on overcoming any obstacles that may be holding you back from a more fulfilling writer's life … I hope you'll try Dr. Annette Annechild's 21-day custom meditation program created especially for writers.
By his own admission, Malcolm Smith had an uphill climb once he entered the world of copywriting. But, as he articulately points out, good writing can be learned, and the freedom it leads to is worth every ounce of persistence you put in up front. Enjoy Malcolm's uplifting story about how he made Barefoot Writing work for him, and what three things you can do today to pump up the quality of your own copy.
Transform your writing aspirations into a professional money-making machine.
Professional Writers' Alliance announces a new $1,000 writing challenge.
Your very small window of opportunity to learn alongside one of the true living legends of our industry is coming to a close.
Sign up to attend for free, from home!
Long-form sales letters are the most lucrative projects for copywriters. Find out why now is the time to master that skill.
With 29+ years as copywriter and marketer, Sandy Franks is the ideal teacher to help you master the art of writing sales letters.
Learn everything you need to master the art and science of long-form sales letters from Sandy Franks, AWAI's Copy Chief, who has 29+ years of experience writing winning copy and training copy teams for Agora Publishing.
Join us for this FREE webinar to learn about the big variety of projects available to people who can write a simple email.
Matthew "Kaboomis" Loomis runs a thriving freelance copywriting business that includes a variety of fascinating, fast-paced projects. It was a leap he contemplated for years, and one that didn't come without a handful of reservations. Fortunately, making the leap to freelancer was the best thing he ever did. Better yet, new opportunities continue to unfold. Find out what made the difference in Matt's story …
Infinity members get carte blanche access to over 100 home study and business-building resources valued over $55,000 … for a one-time fee that's a mere fraction of that price. But here's the thing … this one-time "money-back offer" ends at midnight tonight sharp.
The opportunity for copywriters is growing faster than we ever imagined… Demand for copywriters is growing because, it's not "just" about sales letters anymore … these days all clients have multiple needs …
This organization offers a huge library of copywriting trainings and career-building resources, as well as tools for attracting clients, an exclusive job board, and more.
We're excited to announce we've confirmed new dates for Bootcamp! AWAI's 2020 Bootcamp & Job Fair will now take place October 13th through 16th, 2020!
Equip yourself with the resources you need to succeed by getting access to all the AWAI programs.
There's no better program for up-and-coming copywriters. It equips with the skills you need to succeed.
It's simple. With the Infinity Program, you get free access to every home study resource (program, teleconference, special report, webinar, and more) AWAI has ever created for one low price. It works out to be a 91% discount.
Thirteen years ago, Kate Frank discovered copywriting … and the rest is part glowing history, part successes yet-to-be. She knew the Barefoot Writing lifestyle was for her and she's made it her own, with plans to grow and expand into speaking and workshops. Enjoy her sunny perspective on the writer's life and the passion she feels in her role as communicator.
UPDATE: COVID-19 and May's Bootcamp. You can expect business as usual here at AWAI … all online trainings will still be happening as scheduled and our outstanding Member Success team will be reachable online and by phone, as usual. We're still planning to hold Bootcamp & Job Fair, as planned May 12th through the 15th.