This Week from AWAI …
Over $1.2 Million in Credits Distributed So Far (Yours is still waiting to be claimed!)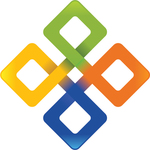 AWAI members do a double-take when they hear it: FULL and UNCONDITIONAL credit for every last penny you've spent with AWAI over the past 12 months — money you can apply to the best "value deal" we offer: Infinity.
With Infinity, you're entitled to a lifetime of home study programs, courses, guides, books, templates — every professional resource you need to learn, grow, and succeed in your exciting new freelance writing business for pennies on the dollar.
But with our FULL CREDIT offer, your price will never be lower.
Go here now for all the details.
Get up and running as a professional writer in just 5 days!
Here's your chance to launch your paid writing career in just five days …
From now through Sunday, get into our crazy-successful Writer's Launch Party for 80% off.
Follow along with fun daily exercises …
Get feedback from working writers …
And live training from our best trainers, coaches, and business builders.
If you want to be a writer …
Now's your chance to get off and running once and for all!
Just make sure you enroll by Sunday at midnight before the massive discount expires!
Get in now here!
Browse Recent News
AWAI Copywriter of the Year Carline Anglade-Cole's new marketing memoir, My Life as a 50+ Year-Old White Male is now available on Amazon.com.
Wendy Howarter bravely took a step back to look at where she was in life and wasn't satisfied with what she saw. Not only did she decide she needed to do something about it, but she washed her hands entirely of all that was bringing her down and now enjoys her time island-hopping and writing about wine. Discover how she flipped her life and found joy through writing.
Join us for this FREE webinar with special guest Heather Robson to find out how to use your freelance writing website to land clients.
The Infinity Program gives you the tools you need to succeed as a copywriter in any niche.
Just make sure you grab it before your $900 savings disappears!
Become a member of the club that's launched hundreds of successful writers - $100 discount offer ending soon.
Your $2,500 savings expires today!
This B2B copywriting niche is in-demand and highly paid. Find out what white papers are all about in this live training program.
From over 300 submissions, Nick Usborne announces the 3 winners of the $200 prize from our writing contest about the EazyPot Slow Cooker in The Writer's Life.
Go here to read your invitation.
Get the career-building resources and skills you need to get started working as a professional writer.
Chris Hardee never wanted to flee his day job, but he did want a little extra cash to use for some of the more important things in life. Writing proved to be the easy answer, with the trifecta of everything he wanted: flexibility doing something he enjoys while making good money doing it. Read on to discover how he wisely integrated part-time copywriting into his full-time work lifestyle.
Just released, the August issue of Barefoot Writer!
On Wednesday, July 29, 2020, we announced that the Summer 2020 $2,000 Site Content Audit Report Challenge was a TIE. As part of our program, Content Audit Profits, participants could become an AWAI Verified™ Site Content Audit Specialist … and were eligible for a grand prize if their report was selected as the top submission.
We're opening the doors to an exclusive writing mentorship…
Get the templates, checklists, and more you need to build your copywriting business from the ground up.
Career-building resources, writing training, mentorship from pros – it's in the B2B Writing Success League.
Past participants of the Writer's Launch Party are landing clients and projects. Find out how they did it.
Five weeks intensive training in an in-demand B2B writing skill from a veteran of the industry.
Master all the elements of a successful freelance business, with top copywriters showing you the way.