This Week from AWAI …
LAST CHANCE:


Build a Thriving "Zero-Client" Writing Business

Don't miss out on learning how to build your own clientless writing business from scratch, so you can:
Enjoy total freedom: No clients, no deadlines, no guilt about working on something else or just plain having fun.
Earn passive income: Your business makes money 24/7, whether you're on vacation, sleeping, or enjoying life.
Have complete flexibility: Write whatever you want, whenever you want, as much or as little as you'd like.
Build a scalable asset: Grow your business into something that gives you a sizable income stream and sell it for a big payday in the future.
Get all the details now and claim your access.
Now Accepting New Writers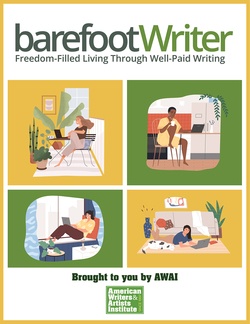 If you want…
high-paying gigs,
predictable writing income,
greater flexibility…
AND the satisfaction that comes with LOVING what you do for a living…
Then getting accepted into our influential club of Barefoot Writers can set you up for everything you're looking for in a writing career.
NOTE: Your acceptance window will be closing soon!
Apply Now
FREE EVENT!

ULTIMATE FREEDOM LIVE!


Friday, December 1st — NOON (ET)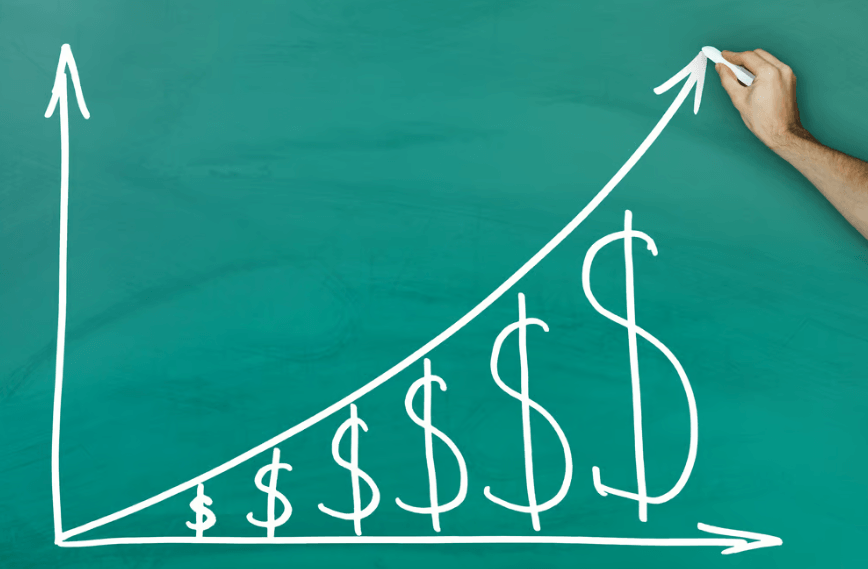 Most writers can't fathom just how far this superpower called "copywriting" can take them.
Friday, YOU WILL!
Do Not Miss This!
See Details Here (Free!)
Browse Recent News
This is your last chance to get in on our BRAND-NEW zero-client writing training before enrollment closes tonight at midnight.
Are you ready for the writer's lifestyle? Here's your first step!
Barefoot Writer magazine is the key that unlocks all the doors to paid writing. Grab a subscription to Barefoot Writer magazine today for just $11.
We 100% believe every new or aspiring writer should build a "clientless" business. Why? Find out here!
Huge sale! Save up to 90% on our most popular training programs!
Claim your freedom and kick off your writing career right now by grabbing a subscription to Barefoot Writer.
Today is the last day you can join B2B Writers International for just a dollar.
Though Rob Gramer was on his way to a safe and reliable career in the world of engineering, a goofy trick played on a classmate wound up introducing him to the world of freedom through paid writing. Once he'd gotten a taste for it, he couldn't shake it, and today his life looks every bit as fun, profitable, and relaxing as the best writer success stories. Enjoy Rob's entertaining and inspirational journey.
Today's the LAST DAY to claim your Black Friday special: Grab our very best writing and business-building resources for only $49! (You'll save $200!)
We're just a few hours away from pulling the plug on our insane Black Friday deal (where you save 90% on our Email Mentorship & Certification training). Make sure you don't miss out on this incredible offer.
This Black Friday, let's help you set up your writing business FAST. Like over-the-weekend fast. How? With a full 80% off our best-selling Writer's Starter Kit!
This could be — without a doubt — the BIGGEST deal we've ever offered: Your chance to SAVE 90% on one of our most popular trainings… and gain industry recognition for a skill clients could pay you up to $5,000 per month for. Learn more here!
Save 80% on our exclusive writers club membership—and receive $363 in bonus writing career launching resources—if you join today.
Today is your last chance to grab our "Blog Writing Pro" Workshop program and get 87% off!
If you're getting started as a writer, or you're still unsure what writing skill you should first learn to start getting paid… You NEED to grab this Black Friday Deal now, while you still can!
Discover the freedom that being a Barefoot Writer gives you today!
Today you can get one month of complete access to our popular B2B Writers International membership website… for only one dollar.
Gloria Rand was born with a love of writing but never expected the different twists and turns it would take her on. From finding connection in a new hometown to working in SEO to writing her own book, the skill of copywriting has allowed her to pivot in her goals and business interests many times. But along with personal satisfaction, writing has brought immense life satisfaction, thanks to the freedom to be there for others when it mattered most. Read on to discover how Gloria reshaped her writing business to fit her life needs many times over.
Today is your last chance to join our online training program where you will once and for all master the simplest, most versatile, most in-demand writing skill... and have a shot at being published with a byline as well as earn a $400 cash payout!
As we've been mentioning, this invitation is especially important since it's your last chance to lock in lifetime membership at today's one-time price.