This Week from AWAI …
Your "95% Advantage": Turn Your Writing Into a Second Income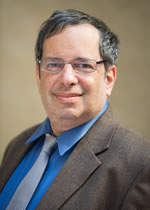 "Online information publishing should be every freelance copywriter's second business." – Bob Bly, the man McGraw-Hill calls "America's Top Copywriter."
It's true! You can generate an extra $50,000+ per year writing for yourself. As a copywriter, you already have an instant advantage (over 95% of other people). Plus, now for the first time, you can have Bob walk you through every single step of how to do it.
Get Paid Writing Projects
in the Next 30 Days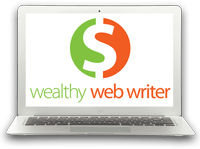 Follow our simple 30-day roadmap when you join Wealthy Web Writer and you can land paying projects this month. Quickly set up shop, then use the tools and templates to start connecting with clients.
You can earn $2,500 or more from just a few projects. Then repeat the process and watch your income increase month after month.
Browse Recent News
Charmin Sterbenz gives the inside scoop on what marketers really want in a writer.
You're likely enjoying some great perks as a freelancer. But sometimes the fear of a "dry spell" is a concern. Find out how you can protect yourself with information publishing and Bob Bly's newest program.
Work just a few hours a week in this copywriting job and you can make six-figures per year. No clients needed.
As a freelancer, you're a business owner. And that levels the playing field with potential clients when seeking copywriting jobs.
Spend less time worrying about what to charge, and more time writing ... with these Essential Templates for Your Copywriting Business - available for just $6.16 each when you sign up by midnight tonight. Get all the details and sign up NOW before it's too late!
Want to spend less time guessing and more time writing? Know exactly what to charge and feel confident working with clients ... with these templates - available for a 50% discount, but only for a limited time!
Writing E-newsletters is a great way to build your freelance career success. Find out how you can learn from The E-newsletter expert himself, Michael Katz ... and save $200! But don't wait too long - this special offer ends at midnight tonight.
Writing B2B emails is one of the most rewarding opportunities in copywriting success. Find out more from the E-newsletter expert himself, Michael Katz ... and save $200 when you sign up by midnight tonight.
With a retainer contract in hand for a copywriting job she enjoys, this copywriter is getting steady pay and enjoying her freelance life.
Every feel like you need to prove yourself as a copywriter? Our in-house copywriter Tim Matassa joined an Inside AWAI call where four common "working with clients" scenarios were role-played. Check out his advice on approaching clients with confidence and getting more projects.
Imagine your clients' inboxes are their homes ... and the emails they receive there are their guests! Learn how to write email newsletters that will get your clients to invite you in AND stay for awhile. Get more details on AWAI's Creating Email Newsletters for Professional Service Firms - and sign up today for a $200 discount!
When it comes to getting clients and making money, some writers get off to a "slow start" ... but you don't have to worry about any slow times - add writing emails to your services and start making money three times faster. Read here for more details and get started today!
There's still time to look over the shoulder of Master Email copywriter Jay White. Get special bonuses AND save $300 when you sign up for his 13 video training sessions. But don't wait too long - this offer ends at midnight tonight! Get more details here.
You don't have to start from scratch when writing emails for clients. These templates let you leverage success in your own copywriting jobs.
Short, easy projects that pay well … with many copywriting jobs up for grabs.
Hugely successful blogger Mary Jaksch shows you how to launch a fulfilling writer's life.
Making six-figures doesn't have to be a dream ... in fact, you don't even have to play the lottery! Get this secret for copywriting success and earn a six-figure income every year. And save $300 when you sign up for Jay White's Email Copy Made Easy by April 17th - read here for more details.
Emails are one of the copywriting jobs Brad Dunse takes on for clients. Here's how he honed his skills.
Jay White has a secret ... secret for success, that is. And that secret is writing emails! Find out how you too can learn how to write emails and be on your way to earning a solid writing income. And save $300 when you sign up for his program, Email Copy Made Easy today!
Email copywriting jobs are fun and easy to write — and pay well … once you learn the tricks of the trade.