This Week from AWAI …
Close to $1 million in Credits Distributed So Far (Yours is still waiting to be claimed!)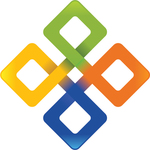 AWAI members do a double-take when they hear it: A FULL and UNCONDITIONAL credit of every last penny you've spent with AWAI over the past 12 months — money you can apply to the best "value deal" we offer: Infinity.
With Infinity, you're entitled to a lifetime of home study programs, courses, guides, books, templates — every professional resource you need to learn, grow, and succeed in your exciting new freelance writing business for pennies on the dollar.
But with our FULL CREDIT offer, your price will never be lower.
Go here now for all the details.
Last Chance! We Will Personally Lead You Through Setting Yourself Up as a Professional Writer — in Just 5 Days!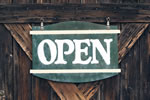 Here's your last chance to finally get "un-stuck" …
Starting Monday, our training team is clearing their schedule to focus 100% on getting YOU up and running as a writer … by next Friday!
Join our 5-Day "Launch Party" and get five days of LIVE access to our best writers, marketers, business-building coaches, and more … all excited to help YOU launch your writing career next week!
We're launching as many new writing careers as possible by next Friday …
Go here now for your to be one of them!
Jump to a Category:
Copywriting
Niche Copywriting Markets
Business-to-Business
Web Writing
Publishing
Home Businesses
Business Building
Graphic Design
Books by AWAI