This Week from AWAI …
Learn From This Million-Dollar Copywriter 🤩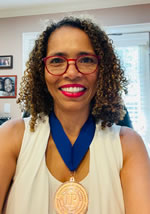 Ready to experience the thrill of getting five- and even six-figure royalty checks from your clients?
Let this "A-list" million-dollar copywriter show you how.
In just 4 weeks, you'll learn her step-by-step system for writing blockbuster health copy. Plus, she'll even show you the "business side" so you can start landing clients right away.
Read your invitation now.
Last Chance! Save 67% on Barefoot Writer Club Membership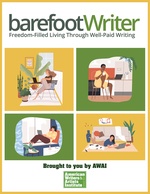 If you sign up by tonight you can join the Barefoot Writer Club for just $49 for a full year!
Join a community of supportive writers you can connect with … stay up-to-date on all the latest industry news and best writing opportunities … get roadmaps and resources with your next steps to getting paid for your writing … and so much more!
Get the details before this deal ends.
Jump to a Category:
Copywriting
Niche Copywriting Markets
Business-to-Business
Web Writing
Publishing
Home Businesses
Business Building
Graphic Design
Books by AWAI