This Week from AWAI …
Until Midnight: Get Paid to Write for Social Media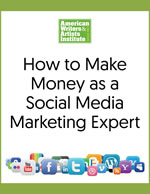 If you want to launch your writer's life with the one writing skill that can put you in instant demand with 90% of businesses …
Where you'll never run out of fun, short writing projects … and where just one or two clients could mean a retainer income of $130,000 a year — or more …
This is your opportunity. Go here to find out how fast you can start getting paid to write for social media.
And until midnight, save 50% on the training that gives you everything you need to get started.
Go here to save 50%.
Beginners: Launch Your Writing Business — By Next Friday!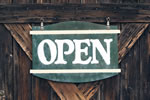 Want to get paid to write, but keep getting stuck at the start?
Believe me, a LOT of people do.
Over the last two months, we've developed a system to speed past your roadblocks and get you up and running as a writer …
With the confidence, skills, and polish to take on your first clients and get paid …
In just FIVE DAYS!
We're launching as many new writing careers as possible by next Friday.
Go here now to be one of them!
Jump to a Category:
Copywriting
Niche Copywriting Markets
Business-to-Business
Web Writing
Publishing
Home Businesses
Business Building
Graphic Design
Books by AWAI