Brought to you by AWAI …




This Week from AWAI …
Not Making a Steady Income As a Writer? READ THIS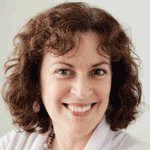 If you're not yet making a steady income as a writer …
…you're in luck! 😉
Because that's about to change, thanks to a unique opportunity for you to work with six top experts.
It's a way for you to have complete confidence as you follow along and build your writing business.
The best part? It'll happen over the course of 30 days — or less.
Get the details now!
LAST DAY to Take Advantage of the Amazing New Member Deal!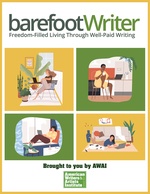 Barefoot Writer Club opens your door to the fun and lucrative world of direct-response copywriting.
You'll learn everything you need to know to be successful: from powerful writing formulas … to proven paths for success … what's hot now … what pays the most … what's in the highest demand … and much, much more.
Discover why so many of AWAI's most successful writers started out — and remain — Barefoot Writer Club members!
But you need to hurry. The amazing zero-risk deal we've put together for you ENDS AT MIDNIGHT TONIGHT!
Get all the details here now!