This Week from AWAI …
LAST CHANCE:

Newsletter Writing Program $97 Today, $497 Tomorrow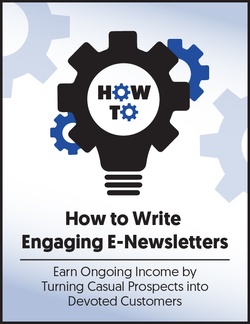 You can still get your copy of AWAI's self-paced training program, How to Write Engaging E-Newsletters, for the price of $97 today only.
Tomorrow it will jump up to $497!
If you're looking for dependable, monthly income on retainer … THIS is for you.
Get paid to write fun, engaging, non-salesy copy for clients in any niche, even small local businesses in your areas!
Grab It Here
LAST CHANCE:


$11 today, $297 tomorrow

When you grab a subscription to Barefoot Writer magazine today, for only $11 …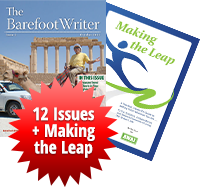 You'll get FREE access to our Making the Leap program, which takes you wherever you are today …
And shows you exactly how to make a smooth transition to paid writing, so you'll have success right out of the gate.
It usually costs $297, but you'll get it completely free today!
Grab It All for $11
Jump to a Category:
Bestsellers
Copywriting
Niche Copywriting Markets
Business-to-Business
Web Writing
Publishing
Home Businesses
Business Building
Graphic Design
Books and Special Reports by AWAI