This Week from AWAI …
LAST CHANCE!

Train Directly with Katie and Rebecca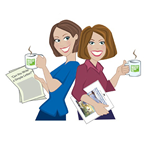 We'll show you what it takes to write the five most commonly requested projects right now that clients — including AWAI — will happily pay you to write for them.
We'll hold you accountable …
And make sure you're making progress each week through carefully designed assignments, feedback on your writing, and direct access to us and the AWAI staff.
This is the only time we'll offer this training this year. So hurry and grab your spot before all enrollment closes for good!
Secure Your Spot!
Get Real-Life Advice from Top Writers Every Month — Just $11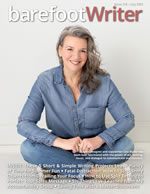 TODAY: Get started as a paid writer with …
Specific how-to plans for breaking into lucrative writing niches …
Client-getting tips …
Confidence-building exercises …
Emerging markets you need to know about …
And loads of tips on increasing your income as you go.
You'll get all of that and WAY more delivered straight to your inbox every month with a subscription to Barefoot Writer magazine …
And today you can get it all for just $11!
Claim Your $11 Subscription Right Here!
Jump to a Category:
Copywriting
Niche Copywriting Markets
Business-to-Business
Web Writing
Publishing
Home Businesses
Business Building
Graphic Design
Books by AWAI