Attract High-Quality Writing Clients with a Niche or a Specialty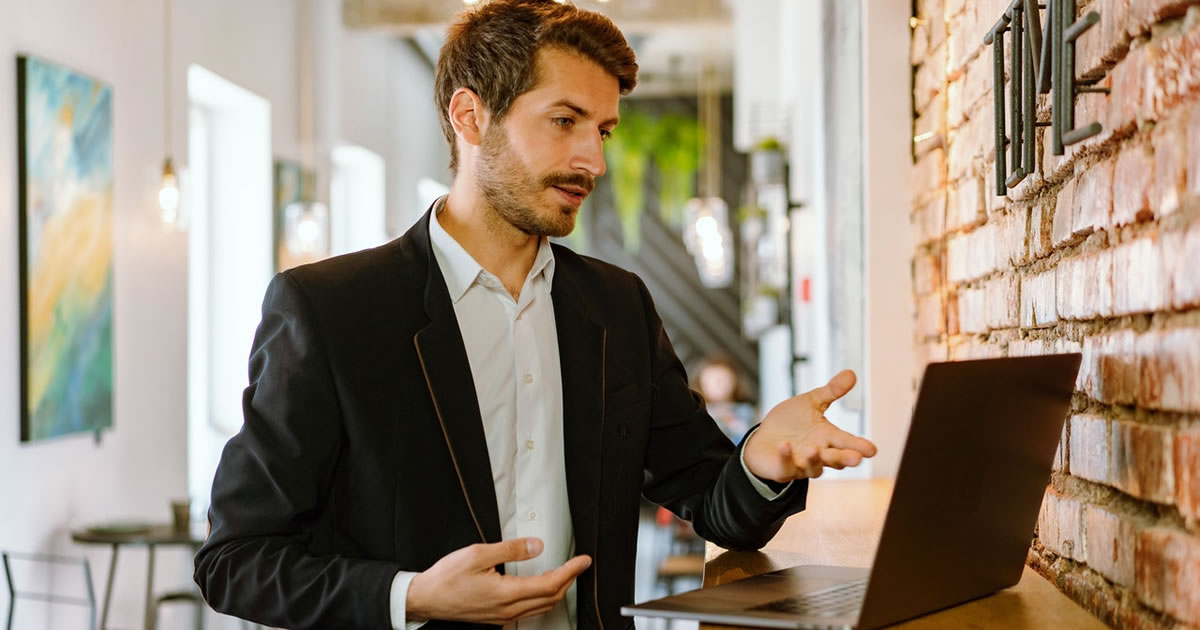 One of the easiest ways to improve your bottom line as a writer is to work with more high-value clients.
Heather Robson, Wealthy Web Writer's Managing Editor and an experienced freelance writer, recommends a simple strategy for doing just that.
To find better-quality clients — clients who place a premium on what good writing can do for their businesses and are willing to pay well for it — position yourself with a niche or specialty. Or even a hybrid of the two.
She recently explained this strategy to Wealthy Web Writer members in a webinar …
2022 Is the Year of the Writer
A lot has changed in the past year. "We're coming off a strange time, and the economy is in a slump," Heather pointed out.
Unlike many others, though, writers have wonderful opportunities to grow their businesses right now.
Because of the pandemic, a lot of bricks-and-mortar businesses have been forced to move online, or they've added an online component. With the explosion of online shopping, many businesses have profited from the move online, so they're doing even more with their online components.
Additionally, the laptop economy is growing while the rest of the economy struggles.
"For us," Heather noted, "that means that what we're doing is increasing in demand."
According to LinkedIn, today's fastest-growing jobs include
digital marketing professionals,
digital content creators, and
UX (user experience) professionals.
All three of those categories include web writers. Writers
help clients come up with marketing strategies, and then create the materials to execute those strategies.
create blog posts, articles, social media, video scripts, webinars, and all the other content people consume today to be educated and entertained.
help with the functionality of UX design when they write the marketing messages from a UX perspective, writing to serve the reader first.
Companies who responded to a Forbes survey indicate they'll increase spending in these areas:
Blog content
Web content
Virtual event creation
Webinars
Social media
Video
All of these require content, and lots of it.
"Marketers are spending money in droves for the types of things we do as writers," Heather explained. "Writing opportunities are really good right now."
To take advantage of this growth, you need to focus your own marketing efforts.
Niches Create Filters
Basically, "a niche helps you focus on the market you want to research," Heather said.
If you're a generalist copywriter, where do you look for clients? "Everywhere" is too overwhelming. When you pick a niche, though, you improve your
Focus. Find a business that interests you and that will be a good fit for your services. Your research will go faster and be more effective.
Authority. The more you publish, speak, and share in the niche, the more people will associate your name with it. People within the niche will see you as valuable.
Reputation. It will grow within the niche you're serving.
Familiarity. This is important for referrals. When you have a reputation and authority within the niche, it's very easy for clients who've used your services to refer you to others.
Network. Having a niche helps you grow your network with little extra effort. "It just kind of happens," Heather told us.
As you work within a niche, you become familiar with its language, its problems, and the go-to research sources. "Every project makes you more of an expert in that niche, and your work gets easier and more valuable to clients," Heather said.
How to Pick a Niche
Start by tapping into your experience. It doesn't have to be only job experience — use volunteer and life experience as well.
What do you know about? Do you have a body of knowledge that can serve you within a niche?
What are your areas of interest? Maybe you're not experienced or knowledgeable about a niche, but it fascinates you and you want to learn more about it.
Use your experience, knowledge, and interest areas to create a master list of possible niches. Then cross off anything that doesn't resonate.
From what's left, determine which niches are financially viable — after all, you want to get paid, and paid well, for your work. If there are a lot of websites, trade publications, conferences and events, and professional organizations within the niche, it's likely good sized and viable.
Then pick one of the viable ones that interests you and try it on for size. "After six months, if you're not loving it, switch gears," Heather advised. "Don't worry about making a mistake here; you're honing your skills," and the experience you gain will be valuable.
These are some of the fast-growing niches today that need writers:
Finance
Cryptocurrency
Digital marketing
Education
Alternative health
Tech
Parenting
(You can check out a list of the top 35 niches for web writers here and 32 booming niches for B2B writers here.)
Focus on a Specialty
In a niche, you focus on an industry. In a specialty, you focus on a specific skill like email marketing, content strategy, white papers, case studies, sales funnels, Pay-Per-Click Ads, or UX copywriting.
Heather acknowledges that she struggles with focusing on a single niche. A specialty suits her better. If you have similar feelings, try picking a specialty.
The projects mentioned in the Forbes survey above are all potential specialties.
"When you specialize, you don't have to forgo choosing a niche," Heather elaborated. "You can still choose a niche to help you focus on who you'll market to."
Start Your Niched Specialty Marketing
Heather recommends starting with a website and a LinkedIn profile that focuses on your specialty.
Then filter the companies you'll contact based on two or three niches. Heather explained:
"When I do the outreach, I'll probably start out talking about the niche, then about myself and my connection to the person I'm writing to, based on that niche.
"Then I mention my specialty services, and then I invite them to visit my website and contact me. If they go to my website, they'll see a lot of talk about my specialty, which will be congruent with the message I sent to them."
She feels this gives her the best of both, but picking a niche, even without the specialty, "is an awesome way to build your business."
To Attract Those High-Quality Clients …
Once you've chosen a niche or specialty, attracting high-quality clients "happens almost automatically," Heather noted. That's because the clients who find you are actively looking for that specific knowledge or skill set.
When they find you, "they'll ascribe some additional value to you over what they would if you were a general content or copywriter."
To enhance that value, position yourself as an expert with these strategies:
Publishing regularly on your own website. Focus on what's helpful for your niche and mention the niche often in your headlines. If you write for the parenting market, a headline like "5 Marketing Strategies that Every Company in the Parenting Market Should Be Using Right Now" highlights that you write for the parenting market.
Writing for industry blogs. Make sure the articles include a link to your website and a mention in your bio that you're a leading writer in that industry.
Publishing in trade publications.
Attending conferences (virtual and live when they become available again) at least twice a year. Conferences take an investment, but they're unparalleled opportunities to meet lots of people within the niche. Some of them will be actively looking for writers, too!
When you lean into your niche and/or specialty this way, clients will start finding you.
How to Assess a Client's Value
Look to see whether they're active within the industry. Do they participate in forums, trade shows, and conferences? Do they advertise in trade journals?
Do they use the service you offer? If you're a blogging specialist, it doesn't make sense to pursue companies that don't have a blog, or whose blog is neglected. "It might seem they really need my services, but they're not the ones who value a blog. It will probably require a lot of education for me to convince them they could use my services," Heather explained.
The company's website can tell you whether they invest in their business. If a website is old or not well maintained, it's a strong indication they won't value what you offer.
Become Referrable
When you become a recognized authority in your niche, you make it easy for clients to refer new prospects to you.
"If you're a writer and that's what people know about you, they're not totally sure what you do. They can say, 'Heather is a great writer,'" Heather noted.
"That doesn't have the same weight in a referral as saying, 'Heather is a great writer in the preparedness space' or 'Heather is a really good UX copywriter.' There's more meat to that, it's more specific, so people remember it better and pay more attention to it."
"Referrals are wonderful," Heather added. "When I get work on referral, most don't even ask for samples. It's just, 'Hey, so-and-so referred you, and do you have time in your calendar?' That's the extent of the conversation."
3 Quick Marketing Plans
Heather offered three plans to help you, whether you're niching, specializing, or doing a hybrid. Each plan will help you attract high-value clients.
1. Niche Marketing
After you've set up your website and LinkedIn profile, plan to blog twice a month, guest on podcasts and in trade publications, and get active on LinkedIn.
Updating your blog regularly is usually enough to generate traffic, because you're sending out signals that you're available to write for your particular niche.
Participate in the conversations your niche is paying attention to via podcast or guest post. At least monthly is ideal, but once per quarter is okay, depending on your schedule.
Heather recommended publishing something useful on LinkedIn at least once a day.
Taking these three steps is simple and low-key, "but if you do it for six months, you'll see results," Heather promised.
2. Specialty Marketing
It's vital that you prove you believe in the value of what you're doing for clients by doing it yourself.
If you position yourself as an email marketing specialist, you'd better have an email list and be sending regular emails to it! If you specialize in content marketing but haven't updated your own blog in six months, people will doubt you.
"Prove you believe what you do by using what you do," Heather advised.
Whether or not you're an email specialist, you need to have an email list of your own.
Then mention to your list when you have openings on your calendar. It's a low-key way to develop a waiting list of clients eager to work with you.
3. Marketing a Specialty with a Niche Focus
Start by building a list of 100 prospects in your niches of choice. Your list should include the company name, an email address — preferably for someone in the company's marketing arm — and maybe a phone number.
Then create an outreach system about your specialty.
Most people won't buy until they've received three to seven "touches" from you. So build an outreach system with at least three messages, and send them weekly or biweekly.
"This is a huge year for writers," Heather told us. "I want to see you work for clients who are fun to work with, who value what you're doing, and who are willing to pay you good rates. I hope you're seeing how picking a niche or a specialty, or intermeshing those two things, can really help you put your best foot forward to those clients."
Do you have any questions getting started with a niche or a specialty? Share with us in the comments.

The AWAI Method™ for Becoming a Skilled, In-Demand Copywriter
The AWAI Method™ combines the most up-to-date strategies, insights, and teaching methods with the tried-and-true copywriting fundamentals so you can take on ANY project — not just sales letters. Learn More »

Published: October 7, 2021