Write a Powerful Email on This Topic: "What I'll Do with the First $1K I Earn as a Freelance Writer"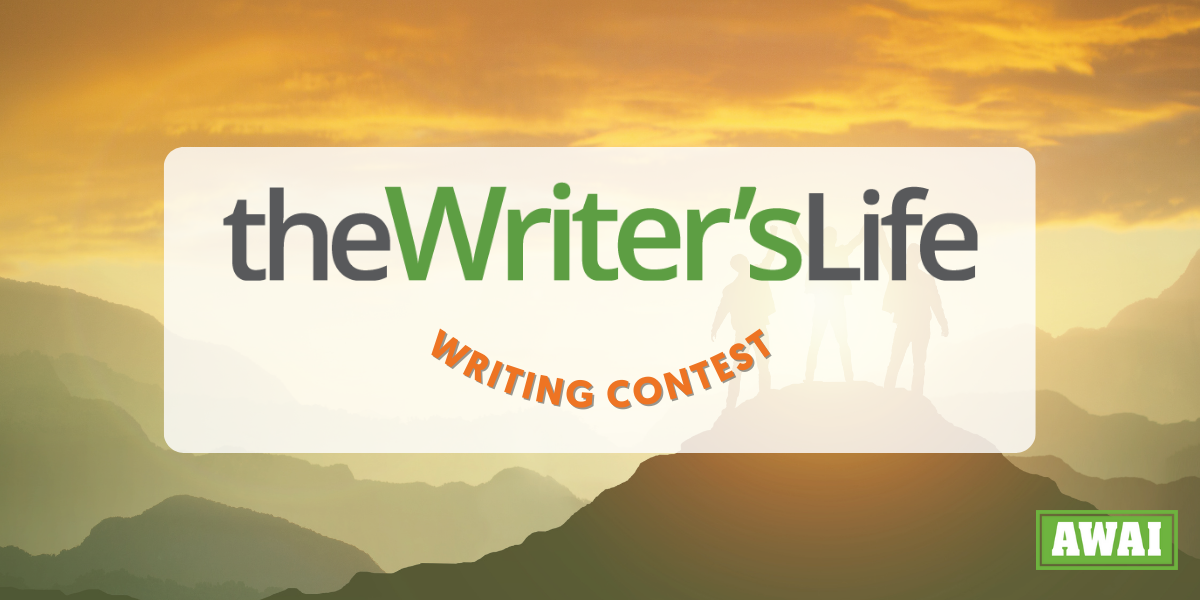 If you're looking to create a professional online copywriting sample for your freelance business, but you're staring at your computer with "blank page" syndrome — here's an assignment to get you going!
Here, I'll brief you on an online copywriting assignment, just like a real client would.
Then I'll give you some tips on how to write the copy.
Finally, once you've written your copy and gone through a few drafts to make it the best it can be, you'll end up with a professional copywriting sample you can put in your portfolio!
And it's a great opportunity to get a sense of what it feels like to be given a brief to write copy for a real client.
So, let's get started …
You're going to write an email that inspires a fellow writer to consider what he or she would do with their first $1K in writing income …
Here's Your Brief …
Your job is to write copy on this topic: "What I'll Do with the First $1K I Earn as a Freelance Writer."
This copy is going to appear in an email.
There'll be a subject line of 10 words (or fewer) that readers will see in their email inbox.
Then you'll include the email body copy (the message) of up to 140 words of text, followed by a call-to-action (CTA) button for readers to click so they can see the Inside AWAI presentation.
You probably get emails like this yourself … inviting you to a live webinar event or to watch a recording of a past event that's relevant to you and your goals.
To be clear …
Email subject line of up to 10 words
Body copy/message of up to 140 words
[The CTA button to access the presentation]
Basic Info About Your Mission
Your client will always give you some briefing information like this, whatever you're going to be writing.
The Business Goal of this Email: To get readers to click on the Inside AWAI link so they can watch the presentation (https://www.awai.com/inside-awai/)
Target Audience: New or aspiring freelance writers who haven't earned money yet from a client but are eager to get going and make it happen
Product or Service: AWAI's Inside AWAI session (free), which will include links (at the end) to relevant copywriting programs we offer
The Main Message: Imagine what you'll do with the first $1,000 you earn as a copywriter and talk about it in your email, with the goal of inspiring/persuading/encouraging the recipient to try copywriting too.
By the way, if you've already earned your first $1K in writing income, you can shift the message to "What I Did with the First $1K I Earned as a Freelance Writer."
What's Unique: Since 1997, AWAI has been training people from all walks of life on how to make a great living as a freelance writer, and we have tons of case studies, testimonials, and other proof that the training works! So, it would be great to infuse a bit of "Let AWAI show you how" into your email message … but only at the very end, after you've told your inspiring story of what you'll do with your first $1K in writing income.
How to Research and Prepare
Brainstorm ideas on what it would mean to earn money as a writer … and to get that first paycheck. Dream big! How would that first $1,000 set things in motion to change your life? What have you always wanted to do that this first $1K will support? How might it serve as a springboard for your ideal writer's life?
This is how it goes with real clients. They give you a briefing, then you do your own research and brainstorming to come up with email copy that resonates with an audience.
Pro Tips for Making Your Copy Better
Once you've done all that brainstorming, you might think it's time to start writing.
Not so fast!
That's just Step One.
Step Two is to immerse yourself in the lives of your readers.
Close your eyes and imagine yourself in the home of someone who might be interested in becoming a well-paid copywriter.
Are they stuck in a boring job? Or worried about their future? Or not sure if there truly IS a way to make a great living as a freelance writer?
And, what's motivating them to consider copywriting as a career? Why now?
Not sure how to answer those questions?
One easy way is to think about your reasons for pursuing a professional writing career. But also, if you belong to any writer groups such as AWAI's Copywriting Insiders Facebook Group, you can post a question asking members WHY they want to become a freelance writer. Their answers will give you great insights into the feelings you can tap into in your email.
Remember, the purpose of your email copy is to make people interested enough to want to learn more about copywriting AND click to access the Inside AWAI session.
Make them click that CTA button!
Remember, the real value in doing this assignment lies in the practice of writing copy that prompts someone to ACT … to click on that button.
Plus, it will be great to showcase your understanding of this through your own sample.
Now it's time to write — have fun with this!
The Rules for Submitting Your Email
Rule 1: Make this all your own, original work. Your email subject line should NOT repeat the exact phrase in the assignment: "What I'll Do with the First $1K I Earn as a Freelance Writer." Your mission is to create a variation of that phrase — or come up with something unique that leads to this phrase appearing in the message itself.
Rule 2: Always stick within word-count limits — 10 words or fewer in the subject line, and so on.
Rule 3: Meet the deadline, always a best practice when working with clients.
Submit your copy by 11:59 p.m. ET (one minute before midnight) on August 9, 2022.
AWAI will announce the three winners on August 27, 2022.
Submission Details
This contest has ended. Check out the winners, here.
Do you have any questions? Let us know in the comments.

The AWAI Method™ for Becoming a Skilled, In-Demand Copywriter
The AWAI Method™ combines the most up-to-date strategies, insights, and teaching methods with the tried-and-true copywriting fundamentals so you can take on ANY project — not just sales letters. Learn More »

Published: August 3, 2022