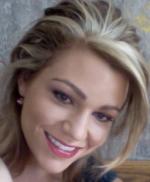 Amanda Davis

Canfield, OH
Copywriter
Health
I understand words and how to use them in a way that informs, entertains and persuades my readers.
The secret to my success has been my ability to write in a way that speaks to readers in a clear, conversational manner.
I have a background in journalism and copywriting in the nutritional supplements and addiction services industries.
My copy is strong and I have a great eye for detail. I am creative, persuasive and able to meet deadlines. I adapt quickly to new assignments and am willing to accept new clients outside my areas of expertise.
I believe it's important to construct copy in a way that keeps the pages turning. It's difficult to keep the attention of readers who are constantly bombarded with sales pitches through various mediums.
Well crafted words can break through to readers and hold their interest long enough that they take action.