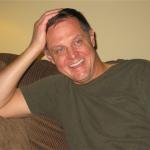 David Gray

Fresno, CA
Copywriter
B-to-B
23 Years in Training and Writing
My passion is emotionally connecting with the prospect, reader, student or audience by creatively solving their problem.
I do this by finding the one problem that will become the message that I can hook and engage my prospect with passion.
I can solve your prospects problems and connect with them emotionally to keep them engaged throughout the copy to generate sales.
I have done this with my own magazine and with many of the magazines advertising clients.
You too can experience and enjoy this passion I have with connecting with my audience and to drive your profits by hiring me for you next copywriting project.