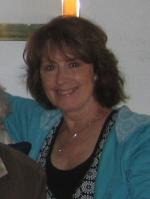 Robin Martin

Micanopy, FL
Copywriter, Researcher
Health, Self-Help
I have worked as a professional Registered Nurse for over 23 years and have a passion for healthy living. I strive to keep active, eat organic and whole foods as much as possible. My continuing goal is to balance my home and work life.
I understand that maintaining a healthy lifestyle is a challenge in today's world. Learning how to develop healthy habits is even more of a challenge. Sifting through the vast array of information available can be difficult. Research is time consuming if you do not know where to look.
Working for years in health care and related fields provides me with the knowledge to research and write copy for businesses marketing their health-related and self-help products. Since I work closely with people every day, I know how to make the copy easy to understand, relevant to their needs, and believable.
As a dedicated copywriter who can provide the research and the copy for promoting your health-related or self-help product, I am ready to discuss your latest project.