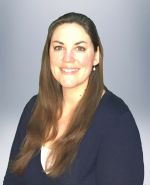 Eva Hatzenbihler

Appleton, WI
Copywriter, Researcher, Social Media Expert, SEO Expert, Desktop Marketer
Catalog, Web/Internet
Get your prospects to buy from you repeatedly.
I have a "7 Step Customer Attraction Process" that I use as the base for all of my writing.
Process Summary:
I look at a broad overview of the hiring company,finding the benefit of doing business with that company and benefits of their product or service. I use the product or service myself if possible.
I analyze the target market, reviews and testimonials, and the competition to see what is working well with clients and prospects and what is not.
I audit websites to get a good SEO picture as to what needs to change so businesses and products can be found on the web.
Skills: I am a person of my word. If I say I am going to do something I do it. Whatever that takes.
Samples are available on my website at www.hatzcopywriting.com/samples Or I can email them to you.
AWAI Copywriting Course June-August 2016 SEO Copywriting Course August 2016
North Dakota State University
Bachelor of Science Degree- May 2000