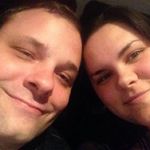 Kyle Pendergraft

Temple, TX
Copywriter, Researcher, Desktop Marketer
Financial, Fundraising, Health, Self-Help, Web/Internet
If you've spent any amount of time looking at profiles like this one, you've seen a ton of shameless self-promotion.
And that's fine - it's part of the job - but it means nothing to you or your business.
I'm not going to pretend I'm above self-promotion. I'm one of my biggest fans.
But I'm a very demanding fan.
I can never be good enough for me.
I expect results. So do you if I'm sending you an invoice.
Sales copy isn't art and you're going to go out of business if you're paying for terrible poetry or copy that's afraid to actually get out there and sell.
I've been writing for the real estate, insurance, and agriculture niches since 2007.
I've been actively learning how to sell things and persuade people since… probably 1984. (I convinced the rest of the babies in the maternity ward to start crying then I promptly stopped and went back to sleep because I didn't want to follow the crowd.)
This past year, I decided to "level up" my knowledge and its application. That meant re-educating myself with once-in-a-lifetime minds like Gene Schwartz and Blair Warren.
Why'd I go to all that trouble when so many people just hand copy an old letter and call it a career?
Because I want to work with people with exciting ideas who are looking to build a future, not just pay the bills.
Because I want to grow and diversify my client list and ratchet up my profile with bigger and better results.
Because I want to be able to retire my wife so she can do something she actually enjoys and have all the time she wants with our girls.
In retrospect, I wish I had taken this approach to my business years ago, but I was missing one important element that's made all the difference for me…
I've studied with John Carlton, AWAI, and New York Times best-selling author Erin Verbeck, but true enlightenment came only from the "no bullshit - just reality" approach of the Reverend Doctor Sir Colin Theriot.
If you're tired of the same old tactics and want to make people believe in the real value of your business again (or maybe for the very first time)… you and me should talk.