Meet AWAI-Trained Writer: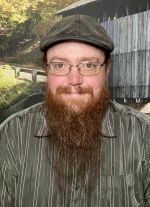 Professional Background:
My professional experience spans from writing responses to patient's concerns about their medical billing, to writing procedures for safe operation in an industrial environment. In addition to communicating with vendors, contractor's, and customers.
6 years in medical billing
15+ years in trades/industrial applications
In that time I have learned that business is not primarily about sales, it is about relationships.
Good relationships depend on trust.
Your clients need to trust you, you need to trust your vendors and so on.
At the heart of all these relationships is communication.
Every piece of communication, or copy, that leaves your company needs to accurately convey information, but it also must carry the stamp of your company's character.
Your business relationships deserve the best. Don't settle for subpar writing as your voice in relationship.
Experience the difference of working with a professional.