Special Limited-Time Offer:


50% Savings on 2012 FastTrack to Success
Home Study Program

One of the most popular resources we offer each year is our Annual Bootcamp "Home Study" Program.

That's where we record everything that happens at the current year's Bootcamp, bundle it up with all the resources and support materials handed out — and let you experience it all at your leisure … from the comfort of your home.

With the 2012 FastTrack to Copywriting Success Bootcamp and Job Fair just days away — and officially "sold out" — we're once again taking reservations for this year's Bootcamp Home Study Program … at a very special, limited-time "pre-order" 50% savings.

But because we're also celebrating our 15th Anniversary, we wanted to add a special gift this time around — and we think we've come up with the perfect thing …

We've looked back at the last five years of Bootcamps and selected our "Top 15" participant-rated presentations — three from each year — and put them into a special presentation for you.

That way, you can experience and learn from them while you wait for your Bootcamp Home Study Program to arrive!

Best of all, this is a free bonus … our gift to you, simply for reserving your 2012 Bootcamp Home Study Program today.

Learn more about this year's Bootcamp Home Study Program and how to reserve your copy today.

Don't delay! This special offer ends Friday, October 26th at midnight.
The Fastest Way to Guarantee Your Success as a Professional Copywriter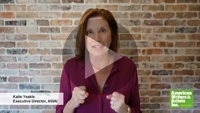 If your goal is to become a professional, highly paid writer … but you're frustrated by the pace at which you're learning … this high level hands-on training program will not only speed it up dramatically it will give you EVERYTHING you need to assure your success this year.
Every resource is available at your fingertips along with live learning, guided mentoring sessions, professional copy reviews, access to clients, FREE admission to Bootcamp and more! But spots go fast.
Here's how to reserve your place.
Published: October 19, 2012