This Week from AWAI …
12.09.22:


The Day YOU
TURN PRO!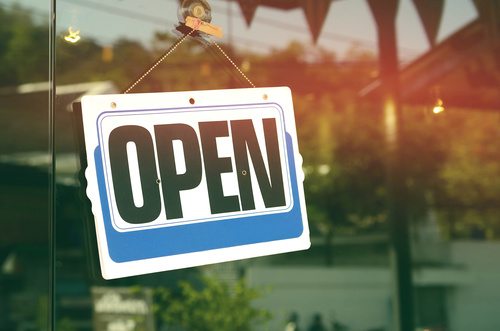 Here's How
TODAY:


Test Drive AWAI's Copywriting Program for $29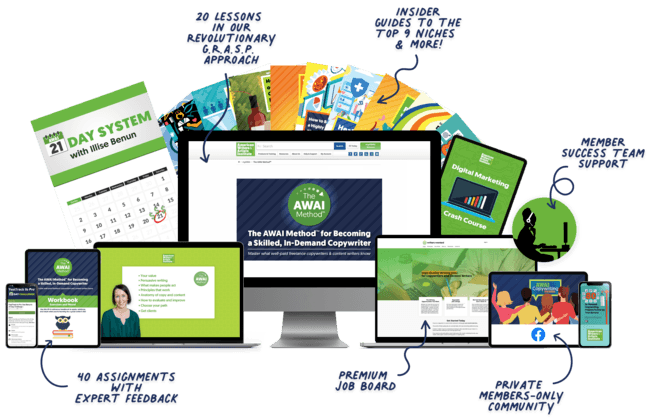 If you've ever been curious about copywriting, TODAY is your chance to test-drive our flagship program The AWAI Method™ for Becoming a Skilled, In-Demand Copywriter for just $29.
You'll get hands-on experience… get feedback and direction from pro writers… build your portfolio… and get help landing clients…
In just four weeks!
But hurry, this test-drive offer ends soon!
Browse Recent News
We're going to help you launch your writing career in a SINGLE DAY… in REAL TIME!
Cyber Monday sale ends tonight! You can save up to 90% on our most popular training programs!
Cyber Monday deal for new and aspiring writers — How to Choose Your Writing Niche. Discover how this program will help you make one of your first key decisions as a writer "What you'll write about" and set you up for success from the start.
Wherever you are in your journey to well-paid writing, we have the resources you need to take your next step. And today, you can save up to 90%!
She's a fiction writer with three published books, an AWAI $10K winner, and… oh yeah… she wrote a book for famed copywriter Bob Bly! As one of AWAI's early students, Pat McCord is the perfect example of someone who took the copywriting skills she learned from her first course and ran with them. Here are her tips on how you can achieve satisfaction through writing by doing "everything" your first writing course suggests!
If you want to be a writer in 2022, then give yourself the blueprints, the know-how, the support, the motivation, the excitement… And get yourself in the Barefoot Writer Club at the BEST price we'll ever offer.
Take advantage of your Black Friday savings (completely risk-free) before it's too late!
If you want to get paid for something you already know how to write in 2023… look no further!
Exclusive Black Friday deal for new writers!
Your last chance to make money with How to Write Blogs for Yourself and Clients: A Step-by-Step Guide to Blogging Success and get started for just $59.40.
Barefoot Writer magazine is the key that unlocks all the doors to paid writing. Grab a subscription to Barefoot Writer magazine today for just $11.
Claim your freedom and kick off your writing career right now by grabbing a subscription to Barefoot Writer.
It's a special thing when you come across a writer whose emails are like a ray of sunshine in your inbox. That's what it's like to talk with Charles George. His passion will inspire you to soak in everything this writer's life has to offer. Here are some of Charles' thoughts on using newsletters to connect with clients, positive thinking, and the importance of focusing on family.
A brand-new enterprise is looking for writers to help with their launch copy and content.
Sandy Franks announces the 3 winners of the $200 prize from our Thanksgiving research writing contest in The Writer's Life.
Grab access to AWAI's premier copywriting program for only $29 TODAY ONLY!
If you're just starting out and looking to get paid, this one's definitely for you…
A guide to starting a freelance writing career in just three hours.
This is your last chance to be part of the self-paced Sales Enablement Copywriting Mastery & Certification training with Steve Slaunwhite.
Get this ONE-TIME 80% off discount as we launch our new SEO content writing program. Learn how freelance writers can get paid to write "discoverable content" for clients.