This Week from AWAI …
New Writers: Start Making Money!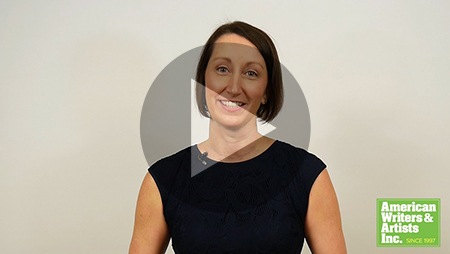 It has helped hundreds of "beginning" writers launch their well-paid writing careers, quickly.
Rebecca Matter — AWAI's President — has prepared a very important video that explains everything you need to know.
WATCH NOW: New Writer? DO THIS.
You've Never Been Invited to A Club Like This One …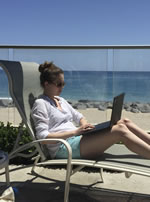 Thanks to this $2.3 trillion "underground" economy, members can work in their bedrooms, in coffee shops, by the pool, or even while traveling the world.
They seldom work for more than a few hours at a time. And they get paid up to hundreds of dollars an hour to write about subjects they love.
In many ways, it's as if they've retired early.
Click here for your personal invitation ….
Browse Recent News
You can get your piece of this $335 billion market with some easy-to-learn skills you gain with specialized training.
You're about to miss out! Only hours left until the doors close on what is without a doubt, the ultimate health copywriting system.
The health market is a huge and growing opportunity for copywriters. Get all the details on writing winning health copy with this program.
Join us for this FREE webinar to understand the real opportunity for writers today and get an inside look at the best-paying assignments.
Cyndee Davis is the perfect example of someone who chose the writer's life because it married her passion for writing to a comfortable income. Since making that decision, she's done a terrific job of carving out a writer's life she can really enjoy, complete with a niche she loves, daily rewards, and her own writing "uniform." Find out how she's using her writing skills for large-scale projects with a big payoff.
Site content audits are easy to do, pay very well, and are much in-demand from clients.
You can charge $2,000 for site content audits… but that's only the start of the money you can make in this niche.
Joe Lilli has one of the most inspiring stories around. Because not only did he launch a thriving, well-paid writer's life once, he's in the process of doing it again. Read his story to understand how persistence, resilience, and the right contacts led to a writing career that is snowballing in steady growth.
The November issue of The Barefoot Writer is now LIVE!
Susanna Perkins is no stranger to trying new things to make her living. But after she delved into the world of writing, she was hooked and has been going strong ever since. Read on to learn how this self-described "non-technical" writer built an entire career out of writing about tech tips — and how she's used this to create the kind of lifestyle freedom most people only dream about.
Robert Rice wanted a reliable income that wouldn't interfere with his passion for acting. Find out what career offered him exactly what he was searching for.
Richard Boyd's story is both moving and rousing. He proves that enthusiasm motivates action, that action motivates reward, and that the rewards he reaps through writing will sustain him through life's biggest challenges …
Watch Video
Randi Anderson has a way with words, whether she's using them to write, teach, or translate. As a student of world culture and travel, Randi is building a writing business that ties into those passions and connects people across the world. Enjoy the fascinating journey she's taken so far and find out where she's headed next.
Kathryn Aragon's story both impresses and inspires, especially if you're an aspiring writer who's been "on the fence" for a while. She went from merely dabbling to deciding what she wanted in her writer's life. Since that time, she's authored an acclaimed play and launched a successful freelance copywriting business. Best of all, she discovered how writing could sustain her even through life's toughest challenges …
If you want to pump some enthusiasm into your writer's life, connect with Casey Eden Sollock. As founder of SheShinesWellnessRevolution.com, Casey not only follows her passion to empower women to reclaim their health, she also does it on a schedule of her choosing and uses writing as her catalyst for success. Read on to learn how she made it happen — and how quitting got her there.
What if you could land your first client in just 6 weeks? And what if you could do it in a safe, easy-to-follow, step-by-step way? Get all the details here and grab your spot (before it's too late).
Steve Maurer is steadily growing his B2B copywriting business. He says having Ed Gandia as coach and mentor has been a huge part of his success.
Dave Vigna is a terrific example of someone who searched for deeper meaning through his career… and found it. Despite success and proficiency in the legal profession, Dave dove into a brand new discipline and faced his fears head on. Since then, he's developed smart ways to pattern his day and overcome his fears. Read on to discover how…
Todd Geisen attended Bootcamp, submitted a spec assignment, and landed a freelance copywriting job with his first ever client.