This Week from AWAI …
LAST CHANCE: Get Paid for Almost Zero Writing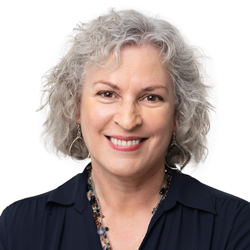 AWAI's Director of Training is teaming up with you to show you how to master this perfect "beginner's" project.
Almost zero writing required.
And the pay? $2,000 on average.
(Plus the opportunity for ongoing assignments!)
Today is your last chance to master how to do this over the coming 4 weeks.
Get the details now.
BLACK FRIDAY:
80% Off Launch Party
Short on time? Launch a successful paid writing career in just FIVE days … during our Black Friday sale, get into our next Writer's Launch Party for 80% off …
And we'll get together — LIVE — online five days, to personally walk you through the steps to launching your paid writing career. Quick and simple!
🎁 PLUS 🎁
When you sign up before midnight on Friday, we'll grant you FREE access to our Writer's Starter Kit (normally $249) — to give you everything you need to continue to grow your writing business.
It's the perfect combination — start your business and get everything you need to make a great first impression — all in a few short days …
For Just $49!
Browse Recent News
Stroll along the streets of New York City, and you may come across Michael J. Thompson taking a midday walk with his camera. This web content auditor has built his business around the idea that websites should be accessible to all users. His story illustrates how someone can find quick success by applying skills learned from AWAI
With this specialty, you can quickly start to earn paychecks for easy work and zero writing. Just follow a checklist, report your findings, and collect your fee. Here's how…
Ann Jamieson's dream of traveling to Turkey came true when she bartered her writing for a free tour. Since then, she's been building her business within the equine, travel, and alternative-health niches. Discover how this longtime horse enthusiast has managed to turn her passions into writing gigs so she never has to "work" again.
Nick Usborne announces the 3 winners of the $200 prize from our The Writer's Life writing contest about the SpringDawn Air Purifier, and offers some valuable copywriting tips.
Chatbots are the next frontier for marketing and customer service, as the market explodes. Find out how copywriters fit in and what the opportunity is.
If you're looking for a sure path to success as a freelance copywriter, this niche is for you. On Tuesday, November 10th, at noon EST, chat with Lisa Christoffel, managing editor of B2B Writing Success, and learn how to take advantage of this lucrative writing niche.
Nick Usborne has been writing for the web since the late 90s. Find out what he's working on now.
Join us for this FREE webinar to find out to how to navigate the opportunities for lucrative careers in writing, with a personal roadmap for success.
Tim Geiger was working full-time — and then some — as an attorney in private practice with his own solo law firm. Then one day, he received an email from AWAI that changed his life. With his eyes open to the possibilities, Tim left behind his old 70–90-hour workweeks in pursuit of the writer's life.
Just released, the November issue of Barefoot Writer! Our focus this month is work culture, the role it plays in success and satisfaction, and what a culture of kindness looks like for a freelancer.
Discover career tips, news on writing opportunities, client-getting strategies, and more in this digital monthly resource for aspiring and experienced writers.
If you want to be a B2B copywriter, you must know how to write emails for clients
Enrollment is open for Circle of Success, AWAI's highest level of personalized, mentored training. This could be your fastest path to copywriting success. Learn more about this comprehensive training here.
Kristen Stelzer did a surprising amount of writing as an engineer — constantly persuading politicians or stakeholders to buy into a project. She was selling without realizing it! That's why copywriting felt like such a natural switch. Today, this Maryland mom enjoys more flexibility and time for her family with a new career.
Before life as a freelance writer, Scott Jones recognized he'd been building his writing skills for years while in previous careers. Others realized his potential as well, and soon after launching his writer's life, he forged partnerships that expanded his client base. Find out how he did it, and take note of his advice on starting out.
Five writers from around the world will each receive $100 as winners of PWA's 3-Sentence Cash Writing Challenge. Roberta Anderson, Cynthia Besse, Celia Conrad, Ginika Ifeabunike, and Olivia Pipis each used this challenge to test out a new strategy for creating fresh personal bios. The strategy - designed to reduce the stress and anxiety of self-marketing - provided a framework to quickly redesign your "bio blurb" for a new audience when approaching clients, publishing articles, or updating your website.
Julia Borgini is in the process of growing a focused, poised, and powerful writing career. Long ago, she defined autonomy as her core value, and as a result, she's built a professional writing career that gives her exactly that. Enjoy her story and take note of her specific tips on running an organized business, as well as how to succeed as a freelance writer.
Brandi Chaney's story is a terrific study in the versatility of the freelance-writing world. She's worked in a variety of niches but never felt tied to any specific field, thanks to the wealth of writing opportunities in every industry. Enjoy Brandi's story …
Just released, the Octobber issue of Barefoot Writer! Our Featured Interview this month is with an extraordinary copywriter who's pinpointed one of the biggest things we all struggle with. It's hard to put yourself out there and be vulnerable and honest. Yet doing so will likely blast your writing career right out of the water.
After retiring from higher education, Holly Helscher wanted something that didn't tie her down. Writing had long been an interest, but it was when she discovered the Barefoot Writer World that something clicked. The opportunities that have unfolded ever since give this motivated writer space to live an adventurous life with gratification for doing something she enjoys.