This Week from AWAI …
Fastest Way to Earn a Living as a Writer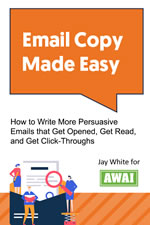 If you're looking to make money as a writer sooner rather than later, check out this writing opportunity …
It's one of the fastest ways to get your foot in the door and get paid $100, $250, even $500 for maybe an hour of work.
It's easy to learn how to write, the demand is high, the money is great, and there's very little risk for the clients to give you a shot.
Go here for all the details on getting started.
Get Paid Writing Projects in the Next 30 Days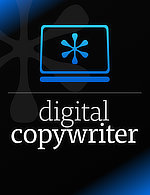 Follow our simple 30-day roadmap when you join Wealthy Web Writer and you can land paying projects this month.
Quickly set up shop, then use the tools and templates to start connecting with clients.
You can earn $2,500 or more from just a few projects.
Then repeat the process and watch your income increase month after month.
Test drive membership for just $1.
Browse Recent News
If you've ever considered becoming a Christian copywriter but were afraid there's nothing to write about except traditional Bibles — think again! Read on to find out the endless opportunity for copywriters in this $5.1 trillion industry.
Looking to get your writing career started - fast?! Check out this video on an opportunity to land your first real project for AWAI.
We've teamed up with an email copywriting expert to help motivate you this summer. Do you have what it takes to tackle this challenge — and even pave the way to your copywriting success?
Ryan Levesque shares fail-proof advice on launching your paid writer's life.
One way to boost your copywriting success is to offer site audit services to clients. They'll pay you for the service and hire you for further work.
Today is your very last chance to join Business-Building Expert Joshua Boswell for this unique live coaching event. If you're looking to land your first client or to bring in more clients to create a thriving business, Joshua's proven method will show you exactly how. Don't miss out!
After learning a solid self-marketing strategy, this new freelancer has been able to land clients and land steady copywriting work.
How Thriller Writer J.F. Penn Found Fame and Fortune by Double-Dipping in the Writing World.
Client flow is key to building your freelance copywriting business — and the goal of this specialized coaching program is to show you how to get all the clients you need for success.
To achieve six-figure copywriting success you need clients. This system brings them in on autopilot.
Juggle all the aspects of your freelance career with confidence and achieve copywriting success.
After coaching from Joshua Boswell, this freelancer was able to land fulfilling copywriting jobs.
Today's financial market means trained financial copywriters are in high demand.
No copywriting samples? No problem! In this free Inside AWAI webinar, we show you how to put together a portfolio of professional samples — even if you're just starting a freelance writing career and you've never worked with clients. Join AWAI's Katie Yeakle and Rebecca Matter for writing portfolio tips that get your started…
The July Barefoot Writer issue is LIVE! And this month it's dedicated to building your freelance business… check out what's inside.
Roy Furr had been dreaming of the freedom of the writer's life for four years when he made a decision that helped him reach his goal, once and for all.
Expert Nick Usborne gives you the skills you need to be a highly paid web copywriter.
When you join Wealthy Web Writer you get the resources you need to achieve web copywriter success.
Nick Usborne - Expert Web Copywriter, has the tips you need to write better online copy - even if you're just a beginner ... find out more in this exclusive video!
Writing Challenges are a great way to enhance your success. And this summer, PWA has a competition that will do just that ... AND help you enhance the copywriting success of others!