This Week from AWAI …
Can You Write AND Get Paid Well?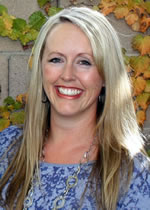 If you look in from the outside, you'd think I was a typical middle-class mom …
I drive a messy minivan, holler at my kids to hurry up, come alive with my morning cup of Starbucks, and wave at my neighbors as they rush to work.
But my reality is a 20-hour work week … a six-figure income …
And the freedom to do what I want, where I want, when I want.
I'm a writer.
Click here to see if this writing life is for you.
How to Make a Six-Figure Income … WITHOUT Writing Sales Letters

The demand is sky high for a specific kind of writing that is anything but sales-y …
It's short and quick to write …
And it's in-demand by clients EVERYWHERE …
Plus, it pays very well. In fact, new writers are making $4K, $8K, even $15K a MONTH doing this …
You can, too — once you learn this one skill …
Get the details on this writing opportunity …
Browse Recent News
Join us for this FREE webinar to find out how to keep a steady pipeline of copywriting projects.
Your July issue of Barefoot Writer is waiting!
Please join me in congratulating Lisa Christoffel for being named Managing Editor of B2BWritingSuccess.com, AWAI's membership site aimed at helping B2B copywriters start and grow successful businesses.
Andrew Murray experienced the trip of a lifetime when he took a 12-month journey around Australia, and from that moment on vowed never to be stuck in one place again. But to make his dream a reality, he needed a reliable, mobile source of income. And that's where Barefoot Writing entered the picture…
Read on to find out why this is the fastest way to earn your first paid assignment as a writer.
If you want the fastest (and simplest) path to the writer's life, this is it.
This is the LAST DAY to take advantage of the huge savings deal on Infinity Program membership.
Let one of the industry's top content marketing experts guide you to mastery in this in-demand niche.
Content marketing is hot right now and the need for qualified copywriters continues to grow.
Here in the Barefoot Writing Community, you have the opportunity to create new karma. The door is open to venture out into the world of paid writing. And while it won't feel familiar at first, knowing others are on the same journey is a considerable help. Watching and connecting with other writers, and reading about their wins and challenges, helps your own negative habits disappear.
The Professional Writer's Alliance (PWA) has launched a new "No Excuses" writing challenge with $1,000 in prize monies available. Drawing inspiration from Dan Kennedy, the direct response industry's self-styled Professor of Harsh Realities, the competition offers writers the chance at extra cash rewards for tackling their personal obstacles and excuses head-on.
Ben Phillips worked various jobs but none were fulfilling — until a letter in his mailbox changed the course of his career.
From over 500 submissions, the three winners of the $200 prize from our online ad writing contest in The Writer's Life have been chosen by Nick Usborne.
Veteran B2B copywriter – and mentor to many AWAI members – is the new Copywriter of the Year.
These AWAI members earned $1,000 and the chance to work with AWAI.
A career as a full-time freelance copywriter could be on the horizon for Steve Maurer.
Read about how this engineer spun his writing talent into his dream life.
Angela's Advice: Tell everyone you know what you do. Take a chance on every opportunity you see or hear about. The worst that could happen: You get samples/writing practice. The best? High-paying clients. Read her story now.
Read on to see how this phrase was coined by writer Heather Robson, our Featured Interviewee for May. She's spot on in her assessment that as writers, we tend to want to get good at everything before we venture out into actually doing something.
Sharlet Brennan had a job she loved — until the business was sold. Find out how she turned this sudden change into a career where she could be in control.