This Week from AWAI …
Flash Sale:

Get the B2B Content Crash Course for $497 $95!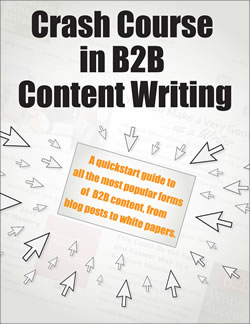 Right now you can save 80% on the B2B Content Crash Course and get it for just $95!
This is your chance to learn the 12 content types B2B clients need most and will most likely ask you to write.
Confidently say "Yes!" to ANY of these lucrative projects with this tool at your fingertips.
Get the Crash Course for just $497 $95
Test Drive AWAI's Copywriting Program for Only $29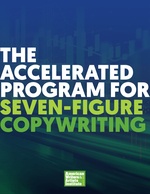 If you've ever been curious about copywriting, now is your chance to test drive our flagship program, AWAI's Accelerated Program for Six-Figure Copywriting for just $29.
When you master persuasive writing with our industry leading training, you'll be in big demand in this 2.3 trillion-dollar industry. You can make a good living, choose your own hours, and work from anywhere in the world.
But hurry, this "test-drive" will be closing soon!
Get all the details here.
Browse Recent News
If you want to make money writing, this is one of the BEST opportunities you'll see all year to get started …
Your LAST CHANCE to have business-building expert Joshua Boswell help you launch your writing business in a single day…
Watch Video
This unique special live event is your chance to launch your copywriting business with one of the best in the business.
Randi Anderson has a way with words, whether she's using them to write, teach, or translate. As a student of world culture and travel, Randi is building a writing business that ties into those passions and connects people across the world. Enjoy the fascinating journey she's taken so far and find out where she's headed next.
To shorten your path to success as a copywriter, you need a mentor to show you how to build your business.
Learn how to get paid $5,000 to $8,000 for a single white paper.
Imagine if you could cherry-pick the very best parts of the most lucrative and in-demand writing projects… and combine them into a perfect writing experience…
Learn how to write white papers from the best in the business.
What does a "can't fail" writing opportunity look like?
Your October issue of Barefoot Writer is waiting!
Companies around the world need help with their social media presence. Here's how to master the skills you need.
Barry Wilson is using Facebook to drive traffic to his B2B client's website.
The use of social media marketing is only growing… and with it the opportunity for copywriters.
Rachael Kraft loved teaching, but being a military spouse meant moving — and finding a new teaching job each time. Find out what led her to a new career with the freedom to work from home, anywhere.
In this Inside AWAI session, special guest Joshua Boswell reveals his simple content system to improve your writing skills, position you as an expert in your field, and attract really great clients. It's simple, easy to implement, and lets you build your business doing what you love — writing.
Kathryn Aragon's story both impresses and inspires, especially if you're an aspiring writer who's been "on the fence" for a while. She went from merely dabbling to deciding what she wanted in her writer's life. Since that time, she's authored an acclaimed play and launched a successful freelance copywriting business. Best of all, she discovered how writing could sustain her even through life's toughest challenges …
If you want to pump some enthusiasm into your writer's life, connect with Casey Eden Sollock. As founder of SheShinesWellnessRevolution.com, Casey not only follows her passion to empower women to reclaim their health, she also does it on a schedule of her choosing and uses writing as her catalyst for success. Read on to learn how she made it happen — and how quitting got her there.
What if you could land your first client in just 6 weeks? And what if you could do it in a safe, easy-to-follow, step-by-step way? Get all the details here and grab your spot (before it's too late).
Steve Maurer is steadily growing his B2B copywriting business. He says having Ed Gandia as coach and mentor has been a huge part of his success.