This Week from AWAI …
LAST CHANCE!

75% Off Our Most Popular Business-Building Program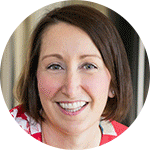 Let 7 business-building experts transform your fledgling freelance writing business … into a professional moneymaking machine!
From your picking a niche, assembling your professional LinkedIn profile, writing your marketing message, and putting up a website …
To attracting, negotiating, and closing clients …
NOTHING will be left in doubt!
Even if you can carve out only 15 minutes a day, you can do this.
But Check It Out TODAY While It's 75% Off!
LAST CHANCE!


Get 12 Issues of Barefoot Writer Magazine for Only $49 $11!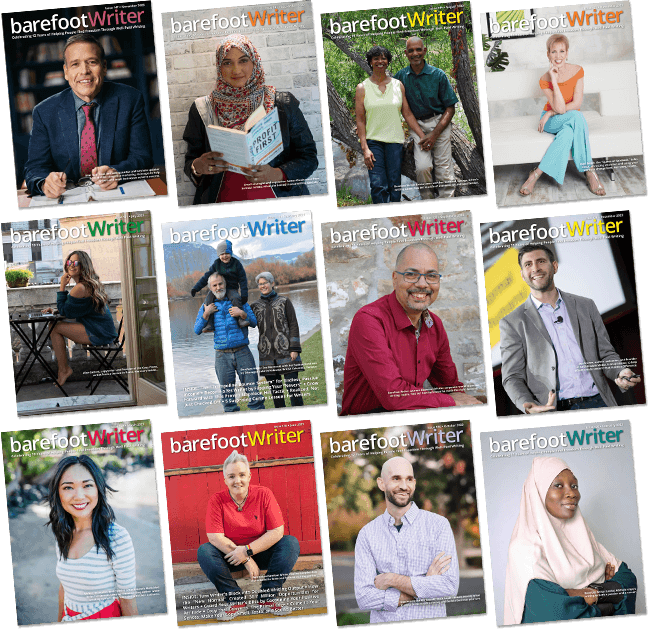 Click Here To Grab This Deal.
Browse Recent News
Join us LIVE today for an exclusive free training with one of the world's top content experts. You'll discover how to take advantage of a massive shift in the industry that's changing everything.
Join us for this FREE webinar to learn why the demand for writers who specialize in content is off the charts. And how you can use this new surge to catapult your writing career, and grow your income fast.
In addition to helping you start your projects faster, templates can help you grow your earning power in three ways. Discover how you can build your own project templates — and a shortcut you can use.
Just released, the June issue of Barefoot Writer! Read about the most important skill of all, the thing that will bring you loads of new projects and an avalanche of fees.
Don't miss out! Our Infinity membership enrollment is now open! Get every home-study resource!
From over 340 submissions, Nick Usborne announces the 3 winners of the $200 prize from our writing contest about the countertop hydroponic herb garden in The Writer's Life.
Ernst-Jan Buijs grew up in a small city near Rotterdam, Netherlands. While still attending university, he was already thinking about the future. One thing was for sure… the typical 9–5 lifestyle just wasn't for him. So, Ernst-Jan began looking for opportunities to build his own business. What he was able to build — while traveling Europe in a camper with his girlfriend — is quite astounding! You'll love his advice for how to grow your own business when your heart longs for adventure.
Years ago, Colette Rice and her sister took a life-changing trip to Egypt. While exploring a spice market, one vendor proudly told them his family had held the same booth for 250 years. When he saw her look of surprise, he explained, "Here, we think in thousands." Colette's fascination with the people in the world around her was the driving force that led her to seek a new career in copywriting. She tried freelancing for a while, but it was an in-house position with a nonprofit company that gave her the writer's life of her dreams…
AWAI is thrilled to announce eight Bright Future Scholarship winners who will each receive $10,000 of credit toward any AWAI programs or services they choose to help them on their copywriting journey.
The year was 2014, and Steve Coombes and his entire family were invited on stage at AWAI's annual Bootcamp, where he would receive the coveted $10K Challenge prize. This was the moment… He had truly "arrived" in the world of copywriting. Since then, Steve has seen his writing career grow and evolve. Through it all, he has still had time to hang out with his young sons.
This is your last chance to set yourself up for now — and the future — and be on track to make "next level" money as a writer.
During this free Inside AWAI webinar, Rebecca Matter and Pam Foster show you different ways to make your first $1,000 as a freelance writer, and then how to build from there.
EG Orren says the only disaster she hasn't experienced is a hurricane… But her rise from green newbie to successful copywriter — earning more than $17K in just 10 weeks — feels a bit like one of those awe-inspiring storms. Leaving behind her former career as a concert photographer, EG travels the continent working with music industry clients across four different time zones. Today, she prides herself on being a "consultant" rather than just an "order taker." If only we had more space to share all of her fantastic adventures…
Sitting around a conference room at his old engineering job was never going to be enough for Rob Gramer. He craved something more… a career where he could engage his curiosity, make serious money, and WIN. Lucky for Rob, he found an early mentor in copywriting legend Mark Ford and was able to build a brand new career. Today, Rob is a successful direct-response copywriter with multiple controls for large companies. Here's his story…
Barefoot Writer magazine walks you through top answers to the biggest questions in starting a paid writer's life — and shows you pathways to a lucrative writing career.
AWAI announces their annual "State of the Industry" Virtual Summit… which brings together 12 writing and marketing experts to share industry trends and opportunities with attendees.
Watch this FREE webinar to learn how to set up your freelance writing business for copywriter success. Our panel explains what you need – and don't – for launch.
As a child in the 1950s and '60s, Sally Morem used to watch her father head off to work each day at the Giant Green Company in Le Sueur, Minnesota. She didn't appreciate it at the time, but her father was deeply involved in creating one of the most famous advertising campaigns in history — the Jolly Green Giant (complete with its deep-throated "Ho! Ho! Ho!"). Today, Sally takes inspiration from her father's work and helps self-development companies craft their own sales messages. It's the perfect way to continue her family's legacy in advertising.
From over 380 submissions, Nick Usborne announces the 3 winners of the $200 prize from our writing contest about the DeepKlean Carpet & Upholstery Cleaner in The Writer's Life.
A lot of people are inspired by the movies. But Elias Christeas' fascination with Indiana Jones taught him to explore, engage with, and discover all that life has to offer. He leveraged his passion for automobiles into a copywriting career where he began breaking sales records within a matter of months. Today, he is happily living his dream writer's life in Florida with his family. Here is Elias' story …