This Week from AWAI …
How "The Shift" Will Impact Your Writing Career
Something HUGE is happening in the business landscape.
Google is calling them "micro moments."
And they are RADICALLY shifting how businesses think about getting clients and customers.
This is not only impacting businesses around the world.
It's having MAJOR implications for you as a writer.
That's why I've prepared an Urgent Briefing that tells you all about it.
Read it now!
TODAY:
$313 in Free Writing Training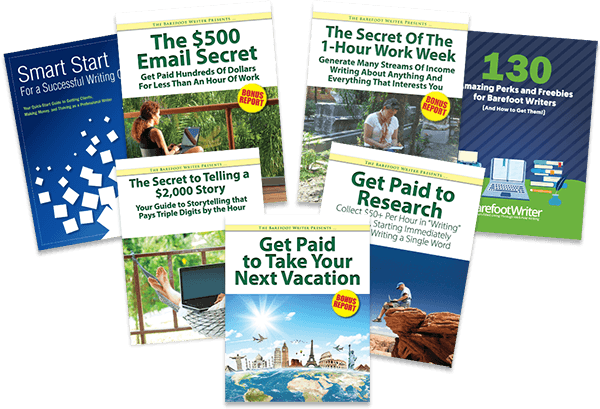 Let us show you the best ways to make money as a writer and help you land high-paying assignments.
And give you $313 in free writing training that will help you make money faster.
But hurry! This deal ends soon …
Get started by clicking here now.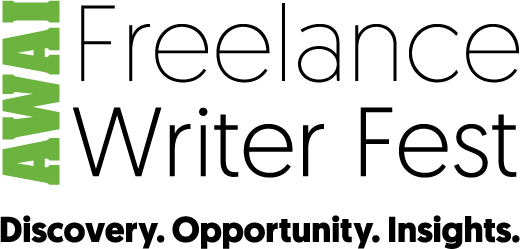 Got Your Free Ticket to the Freelance Writer Fest Encore Event?!?
On Friday, January 28th, at 1:00 PM Eastern …
Our all-star lineup of successful freelance writers, business coaches, and mentors will show you why the world has never needed freelance writers more than right now …
And walk you through everything you need to know to help meet the demand!
-- Complete Beginners Welcome! --
Claim your FREE access here.
Browse Recent News
A shift in online behavior has created a huge demand for trained writers who can help businesses keep up. Training directly with an experienced mentor like Russ Henneberry is the fastest way to get up to speed as a specialized writer who commands the highest fees.
Joining Wealthy Web Writer can have a profound impact on your freelance writing business. Here's what a few satisfied Wealthy Web Writers say about how their membership helped them get their business going, become the "go-to" person for their clients, stay current in the web writing world, and much more.
Get these templates and never wonder if you're doing it right or spend countless hours trying to get started! You'll be able to confidently write 12 of the most in-demand projects with these templates…
When you have questions about building your business and getting clients, it helps to have a team of professionals you can turn to — right when you need them. Get access to a skilled team, on call to help with the resources you need.
As more and more businesses realize the importance of providing a positive user experience, the demand for skilled UX copywriters is growing. You can train with a master UX expert with AWAI's new UX copywriting self-study program. Here are some of the resources you'll get…
UX Copywriting is fast becoming a skill every copywriter needs to stay ahead of the competition. But what is it, exactly? And how can you use it in your own writing?
Every business with a website needs to create a positive experience for the user. That's where the UX copywriter comes in. Learn all the secrets to writing for this in-demand specialty from AWAI's new self-study UX copywriting training program.
Make $2,500 as a writer this month by following this free blueprint. It walks you through how to set up your freelance writer's website, connect with clients, complete the assignments you land, and revise them and get paid. It also shows you how to get access to all the resources you'll need for just $1.
Pam Foster announces the winner of AWAI's latest $2,000 Site Content Audit Report Challenge. The winner shared strategies for how she netted a 99.4 score out of 100 on the report, along with feedback after her Certification experience.
Today is your last chance to accept this invitation to train under legendary health copywriter Carline Anglade-Cole. With the help of this million-dollar copywriter, you can be ready to work with clients in the health market in just four weeks. Don't miss this chance!
To kick off this brand-new year, AWAI is excited to announce the Bright Futures Scholarships program for AWAI members interested in advancing their copywriting careers.
Top health copywriter Carline Anglade-Cole is taking on new "copy cubs" now. Accept this invitation and she'll show you how to make it as a copywriter in the booming health market. She'll even break down every piece of writing a sales letter for a health client. Registration ends January 14 at midnight.
Discover modern B2B copywriting like you've never seen it before when you train with the legendary Steve Slaunwhite
Check out this lively session where Carline Anglade-Cole, million-dollar health copywriter turned game show host 😉, shares the results of several copywriting tests, from conservative approaches to "crazy covers."
With marketing spend soaring, and the demand for writers at an all-time high, 2022 is going to be a HUGE year for writers. Let us know how we can help you achieve your goals.
If you'd love to build a freelance writing career as a professional resource for nonprofits and causes… join us to discover your many opportunities with charitable organizations, local service organizations, trade associations, marketing agencies that serve nonprofits, and businesses that promote causes they support.
Just released, the January issue of Barefoot Writer!
Thomas Blake followed a twisty path in life before he landed on B2B copywriting. But today, he's living his writer's life while enjoying a newfound hobby of drawing pencil sketches. He even managed to score a free art course in exchange for his blog-writing services. Read below to learn Thomas' advice for how to avoid burnout and one sneaky trick to make sure you're always writing in a conversational tone.
When the pandemic hit in 2020, Jessica McKay realized it was time to make a change. So, she pulled out her copy of AWAI's Accelerated Program for Six-Figure Copywriting. It had been gathering dust on her shelf for the past several years. Within days, Jessica had her first client — a $1,700/month retainer. It was a strong start to an even stronger year, with her top-grossing month coming in at $18,000. Check out the interview below to learn how this former life coach found a way to transform her life through well-paid writing.
AWAI's executive director, Katie Yeakle, spoke to David Cross, CopyPress's director of marketing, about an exciting opportunity for content writers.