This Week from AWAI …
WRITERS WANTED:
$5K per Project + Royalties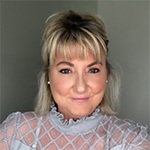 We're looking for a small group of writers who are eager to take their success to the next level.
You'll work with our Senior Copy Chief (who's responsible for building legendary copy teams at some of the biggest direct-response publishers) …
She'll "fast track" you into learning the skills you'll need to complete a winning sales letter for us.
Along with a chance to join our team as a contractor to work on a MAJOR project (where you'll get paid $5K + royalties).
NEW WRITERS WELCOME TO APPLY.
Learn More.
Details right here.
"Yesterday, while I was earning what the average family practitioner does, I did three loads of laundry, dropped a kiddo at the pool, walked the dog, and weeded the vegetable garden. The copywriter's life is pretty sweet. You can earn the kind of income doctors and lawyers earn — without the expensive degrees or the stress." — Jen Stevens, Copywriter
Getting started today is EASY. Take AWAI's copywriting program for a $497 $29 test-drive.
Details right here.
Get Your FREE Ticket to Freelance Writer Fest 2020!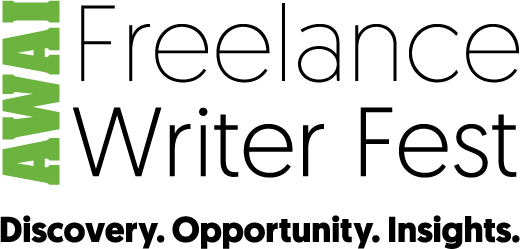 Everything you need to know about getting started as a freelance writer … is about to be revealed at this year's Freelance Writer Fest. Join us — LIVE — online this October 28 at noon ET, and learn:
Where beginners can find writing projects that pay …
How to land your first paid-writing assignment as a freelance writer this weekend (and every weekend going forward) …
How to easily and seamlessly transition from whatever you're doing now to becoming a successful, in-demand, full-time writer …
How to "match up" today's writing opportunities to the income you want (or need) to make …
The three qualifications you already have that'll make you a GREAT writer …
And much more.
Plus, get all your questions answered — LIVE! And the best part? Attendance is free …
Reserve your ticket here.
Browse Recent News
Get 12 issues of Barefoot Writer magazine for less than $1 per issue.
As a Barefoot Writer, you'll get career advice, industry insider secrets, writing training, and more.
Ecommerce is growing by leaps and bounds and digital marketers are in desperate need of web copy of all types.
Hear from Nick Usborne how being a freelance writer has allowed him to maintain a steady income flow, even during the worst of times.
Before life as a freelance writer, Scott Jones recognized he'd been building his writing skills for years while in previous careers. Others realized his potential as well, and soon after launching his writer's life, he forged partnerships that expanded his client base. Find out how he did it, and take note of his advice on starting out.
Join us for this FREE webinar where special guest Heather Robson will show you three exciting ways to make money with your blogging skills.
Five writers from around the world will each receive $100 as winners of PWA's 3-Sentence Cash Writing Challenge. Roberta Anderson, Cynthia Besse, Celia Conrad, Ginika Ifeabunike, and Olivia Pipis each used this challenge to test out a new strategy for creating fresh personal bios. The strategy - designed to reduce the stress and anxiety of self-marketing - provided a framework to quickly redesign your "bio blurb" for a new audience when approaching clients, publishing articles, or updating your website.
Find out why case studies could be your ticket to freelance writing success.
Julia Borgini is in the process of growing a focused, poised, and powerful writing career. Long ago, she defined autonomy as her core value, and as a result, she's built a professional writing career that gives her exactly that. Enjoy her story and take note of her specific tips on running an organized business, as well as how to succeed as a freelance writer.
A fun – but very effective – way to launch your paid writing career in just five days.
Brandi Chaney's story is a terrific study in the versatility of the freelance-writing world. She's worked in a variety of niches but never felt tied to any specific field, thanks to the wealth of writing opportunities in every industry. Enjoy Brandi's story …
Just released, the Octobber issue of Barefoot Writer! Our Featured Interview this month is with an extraordinary copywriter who's pinpointed one of the biggest things we all struggle with. It's hard to put yourself out there and be vulnerable and honest. Yet doing so will likely blast your writing career right out of the water.
After retiring from higher education, Holly Helscher wanted something that didn't tie her down. Writing had long been an interest, but it was when she discovered the Barefoot Writer World that something clicked. The opportunities that have unfolded ever since give this motivated writer space to live an adventurous life with gratification for doing something she enjoys.
Congratulations to Heather Murata for winning AWAI's Chatbot Spec Challenge.
Max Latimer first found copywriting while searching for a way to break free from unfulfilling jobs. He initially thought it would be a useful tool to help him create his own business… and then discovered that copywriting itself was the dream business he'd been looking for. Discover what happened after that lightbulb moment and why these days, he's excited to get out of bed in the morning…
From over 340 submissions, Steve Slaunwhite announces the 3 winners of the $200 prize from our writing contest about the WarmCo food warming unit in The Writer's Life.
If you need a dose of inspiration to carry you through the cooling fall weather, look no further than Catherine Catozzi's story. Just a few months ago, she made up her mind to be a Barefoot Writer. And then she did one simple thing that landed her a string of clients – and a four-figure month. Read on to find out how she did it.
See How This Brand New AWAI Member Went From Zero Clients and No Income to Earning $17K in Just Ten Weeks …
"Go with what you know" and "invest in your professional success" are two things Barefoot Writers hear regularly. So when Eric Buensuceso put them both to the test, he was delighted to find out just how easy it can be to get a paid writing career up and thriving. Discover the specific steps he took to a surprising payoff…
A new cash challenge from The Professional Writers Alliance (PWA) is offering members the opportunity to win $100 for writing just three sentences of copy.