This Week from AWAI …
Are you one of the lucky 75?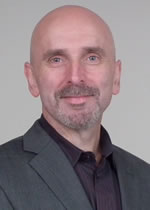 Your spot to be one of the 75 lucky writers selected to work with B2B copywriting expert Steve Slaunwhite is on hold and waiting for you.
In just 12 weeks, he'll teach you how to write copy for 14 of the most in-demand (and top-paying) B2B projects. You'll get personal feedback on your work, and have a sample portfolio to show clients.
Must register early. First come, first served.
Go here to claim your spot.
Test Drive AWAI's Copywriting Program for Only $49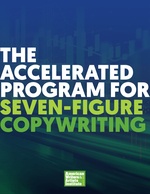 If you've ever been curious about copywriting, now is your chance to test drive our flagship program, AWAI's Accelerated Program for Six-Figure Copywriting for just $49.
When you master persuasive writing with our industry leading training, you'll be in big demand in this 2.3 trillion-dollar industry.
You can make a good living, choose your own hours, and work from anywhere in the world.
Get all the details here.
Browse Recent News
It's always such a blast for us to get a sneak peek at the presentations from our speakers as they submit their materials for the big event. Check out a few of the topics they have planned.
We've received more than seven pages of unsolicited testimonials and praise from members, sharing how much they loved the way they learn from Steve, and the speed at which he helps them unlock new client opportunities.
Award-winning copywriter, Nick Usborne, has spent the last 22 years working exclusively on marketing online and is internationally recognized as a leading expert on writing for the Web. When he takes the stage at Bootcamp 2019, he'll reveal the "misunderstood" secrets behind writing killer web copy … and give you his personal tips for making it BIG in the online market.
Find out what makes B2B such as great opportunity for freelance copywriters.
Read on to see what you can expect with Yanik Silver's game-changing attitude and BIG impact when you meet him at Bootcamp, where his "Evolved Expression" Technique will dramatically change the way you look at copywriting.
Here's how to get the skills you need to land clients in B2B.
Ilise is the founder of Marketing Mentor, and a national speaker and business coach … author of 7 books … writer of the Marketing Mix Blog … and host of the #HOWLive podcast and the Marketing Mentor Podcast. This year at Bootcamp, she'll help you lock in on your perfect target market, play on your unique strengths, and start confidently landing "dream" clients with higher fees.
Starting April 2nd, you have the opportunity to be part of a new kind of training program … one designed to get you up to speed as quickly as possible on how to write the most in-demand B2B writing projects.
When Dan Kennedy talks, people listen. That's because he's a multimillionaire serial entrepreneur, one of the highest-paid direct-response copywriters in the world; and a sought-after speaker, seminar leader, and author. And we're thrilled to welcome him back to our stage at Bootcamp this May!
Henry has become one of the most brilliant writing talents in our industry, writing show-stopping controls for Natural Health Sherpa and Agora's Money Map Press. His promotions, including "Neural Imprinting," "Infinite Power Nano Grid," and "One Device to End All Devices," have generated hundreds of millions of dollars in revenues — and many millions in royalties.
With the Infinity Program you get everything AWAI for one low price.
New skills, new clients… the Infinity Program gives you the tools you need to succeed.
Brian Kurtz has been a serial direct marketer for almost 40 years, and he's never met a medium he didn't like. He's been a key business builder at Boardroom, Inc. with founder Martin Edelston, and he's worked with many of the top marketers and copywriters who've ever lived.
The Infinity Program gives you the on-demand training your need to land high paying copywriting projects
Read on to see how Waldemir Marques, Jr., has had a pretty good start to his Infinity membership and how he has already earned back more than his full investment in his Infinity membership!
AWAI's Infinity is the best educational value you'll see anywhere. For one very low price, you get access to EVERY home study program we offer. Get all the details here including an exclusive "preview" of all the latest new moneymaking programs for writers.
Just a courtesy reminder that your chance to claim your bonus package AND save $150 when you get Nick Usborne's best-selling Web Copywriting 2.0, expires at midnight. This is THE groundbreaking program that's helped launch so many AWAI members' careers. Read on for more details.
There are more web copywriting jobs out there than qualified writers to fill them. Learn how to get in on this action with Nick Usborne's help.
The highest paying opportunities for freelancers are in web copywriting. Land a copywriting job from the thousands of potential clients hiring right now.
If you're a new writer and you want a quick way to get your career up and running… then this is it. In my opinion, it's the biggest and best "beginner-friendly" market to write for.