This Week from AWAI …
EVERY Aspiring Writer Should Do THIS (Yes, That Includes You!)
You'll not only become a better writer faster …
You'll be tapping into the SINGLE BIGGEST MARKETING TREND of our lifetime … setting yourself up for a five- or six-figure income … writing 3.5 hours a day on average.
Get all the details here.
Join the Professional Writers' Alliance for a Dollar!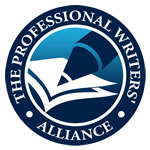 Right now you can join the Professional Writers' Alliance for just a dollar!
With all the membership perks at your fingertips, you can find and land clients easily …
Run your freelance writing business efficiently …
Minimize your "unbillable" hours so you can spend more time writing and making money …
And join the ranks of well-paid, fulfilled, professional writers.
Get your invitation to join for $1 here!
Browse Recent News
Congratulations to Heather Murata for winning AWAI's Chatbot Spec Challenge.
Starting this Monday, one of the top client-getting coaches in the world will help you land a paying client that's a perfect fit for you...
Max Latimer first found copywriting while searching for a way to break free from unfulfilling jobs. He initially thought it would be a useful tool to help him create his own business… and then discovered that copywriting itself was the dream business he'd been looking for. Discover what happened after that lightbulb moment and why these days, he's excited to get out of bed in the morning…
It's more than a magazine. It's a resource packed with tips, tricks, and strategies to help you achieve your writer's life.
If you're apprehensive about reaching out to potential clients, this training program gives you the practical skills and confidence to land high-paying projects.
The resources you need to explore the hidden world of professional writing and get started with your own career.
UX copywriting is taking the online world by storm. Here's how to get in on the action.
From over 340 submissions, Steve Slaunwhite announces the 3 winners of the $200 prize from our writing contest about the WarmCo food warming unit in The Writer's Life.
A video explainer of one of the most in-demand copywriting niches today.
Get the resources and expert help you need to start working as a professional writer.
One where you can EASILY earn up to 50% higher fees than other copywriters for the same exact projects!
If you need a dose of inspiration to carry you through the cooling fall weather, look no further than Catherine Catozzi's story. Just a few months ago, she made up her mind to be a Barefoot Writer. And then she did one simple thing that landed her a string of clients – and a four-figure month. Read on to find out how she did it.
Join us for this FREE webinar to discover how to take full advantage of social platforms and build your freelance business.
Pro copywriters provide top training in writing and business-building skills for up-and-coming freelancers.
Get officially certified in one of the fastest-growing and most in-demand copywriting niches.
If you haven't taken advantage yet and picked up the program or programs that will help you take your next step, I urge you to do so now.
One of the best parts about my role in leading AWAI is that I get to work with many of the top copywriting and marketing experts in the world…
See How This Brand New AWAI Member Went From Zero Clients and No Income to Earning $17K in Just Ten Weeks …
AWAI's Flash Sale, in full swing right now, means you can grab our most popular programs from our catalog for up to 90 percent off.
AWAI's Flash Sale is in full swing right now, which means that whatever you need to take that step — we've got you.