This Week from AWAI …
EVERYTHING IS ON SALE — SAVE UP TO 85%!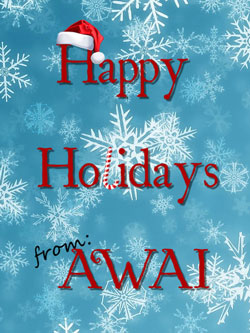 Save big on many of AWAI's most popular programs — including some you'll NEVER see on sale any other time of year.
Hurry! Our Holiday Sale ends soon …
Click to access the best deals you'll ever see.
Make More Money from Fewer Clients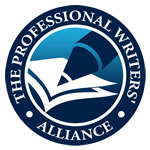 The key to earning a great living as a freelance writer isn't landing more clients. It's landing better clients who pay well and value your services.
As a Professional Writers' Alliance member, the door will be open for you to connect directly with high-quality clients across many niches who are looking to hire fresh new writers — exclusively via our members-only Direct Response Job Board.
Find out how to start here.
Browse Recent News
It's the perfect opportunity to explore the copywriting niches out there … and pick the one that works for you. It's a path to high paying copywriting jobs.
Clayton Makepeace is announcing that he is having his last Makepeace Mastermind Webinar this Thursday, December 13th at 3pm.
December's Barefoot Writer issue is now live.
Make 2019 your breakthrough year. Get started with up to 85% off AWAI's hottest resources.
Your chance to be part of AWAI's very intimate Simulated Training is about to slip away.
With AWAI's Simulated training you'll work on a real sales promotion, learn how to approach every section of the letter, get tips and insights for becoming a better writer — and most important… get live feedback and direction on your copy from the likes of Sandy, Paul, Mark, and others.
Reach your goals faster by building a network of other professional copywriters
AWAI has a new program and it's the most hands-on learning AWAI has ever offered. It's your chance to work on a actual sales letter!
If you need a dose of inspiration to carry you through the cooling fall weather, look no further than Catherine Catozzi's story. Just a few months ago, she made up her mind to be a Barefoot Writer. And then she did one simple thing that landed her a string of clients – and a four-figure month. Read on to find out how she did it.
This writing path is the path where most copywriters find success — and have the easiest time getting up and running.
Last Chance to get into Ben's program where he teaches you all his secrets to working as a little as ten minutes a day and still making a six-figure income
You may have heard claims that email marketing is dead. But there's one man who has never had any problems having his emails read. Find out how you can learn to get your emails opened, read, and actioned.
This copywriter makes six-figures annually writing emails — working just minutes a day.
Full-time copywriting positions available with top financial publisher. Newbies welcome.
Ben Settle makes six figures with zero clients and works as little as 10 minutes a day! He wants to share his secrets with you.
Bill Duncan wasn't looking for a copywriting job, but his first ever freelance client found him.
Thanks to the Badges program SEO copywriting is now a breeze — and a huge part of her growing copywriter success.
What does copywriter success look like? Writing about topics you truly enjoy!
Members are always shocked when they hear what these little projects pay!
This copywriter is using her skills and contacts to work on high profile copywriting jobs.