4 Negotiating Tips for Copywriters to Get the Best Deal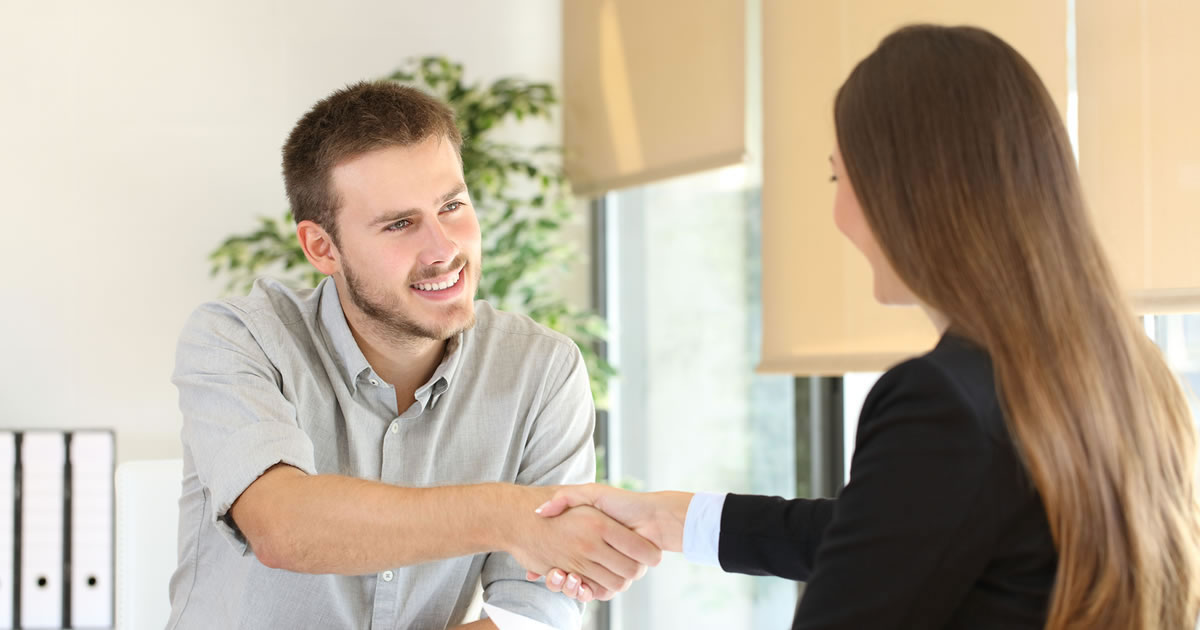 When it comes to pricing your copywriting services, you may think your biggest challenge is charging the "right" price, but it's not.
Because there is no "right" price without a negotiation.
The biggest challenge I see many, many copywriters struggling with is this: not knowing how to negotiate on their own behalf to secure the best deal.
In fact, many copywriters I talk to confess to actually avoiding negotiation whenever possible, by taking the price that is offered or, when none is offered, by knowingly underpricing.
And while these strategies may get you the copy project, they rarely get you the best deal.
So here are four simple guidelines for negotiating, plus the actual language to use when following them:
Negotiating Tip #1: Address "the money question" early on. In fact, be the one to initiate it. That puts you in a position of strength. Don't put any more effort in than necessary before talking money. Otherwise, you may waste a lot of time researching or even just thinking about the project, only to find out they have "no budget."
Say this: "Let's make sure we can come to terms financially before we discuss creative concepts or strategies."
Negotiating Tip #2: Don't take the first fee offered. Sometimes the prospect will have a budget and they'll be up front about what it is, saying something like, "Can you write a landing page for $200?" Whether the price they offer is higher or lower than you expected, resist all temptation to accept it, just to be done with it. Budgets aren't written in stone and there is usually some wiggle room that you won't know about. So instead of accepting the first offer, see how much more you can get by asking for double. The negotiation will then take place within those two boundaries.
Say this: "I was thinking more along the lines of (double what they offered). Can we meet somewhere in the middle?"
This happened to me recently. An editor at a magazine I have written for before offered me $1,000 for an 1,800-2,000-word article with a deadline in 30 days.
That's essentially 50 cents per word; I wanted $1/word. So I wrote back: "I was thinking more along the lines of $1 per word. Can you come any closer to that?"
Her response was to offer $1,200, which she said was the maximum she could offer. But she also brought down the word count to 1,300-1,400 words. I accepted, but not without one more request: would she agree to give me more time? I got it.
I could have left it at the higher price, lower word count, and same deadline. But I like to negotiate — to see how well I can do for myself — and that one item hadn't figured into the negotiation yet, so it was there for the asking.
Negotiating Tip #3: Avoid "price blurting." It's easy to feel pressure from a prospect to give a price on the spot, especially if you really want the project. That, coupled with your own eagerness to avoid the money conversation, is a lethal combination that can result in "price blurting." Inevitably, the blurted price will be too low and even if you find out later that there's more to a project than you originally thought, which is often the case (especially when you're new to copywriting), it's nearly impossible to go back and quote a higher price. Instead, "buy" some time simply by restraining yourself in the moment so you can give the price careful consideration.
Say this: "Let me give it some thought and get back to you tomorrow."
Negotiating Tip #4: Know how low you will go and be ready to walk away. The best outcomes to negotiations are always a result of a willingness to walk away. After you get your questions about the project answered, but before opening up the negotiation, you must have a number in your mind below which you will not go — your personal bottom line. And you must be so detached from the opportunity that you can take it or leave it — and that you will leave it, if it doesn't meet your bottom line.
Say this: "I'm sorry we couldn't make it work this time. Hopefully, there will be another opportunity for me to work with (company name) in the future."
Don't you want the best deal for yourself, if for no other reason than out of self-respect? If so, follow these guidelines, adapt the language to your own situation and see what happens. I can guarantee you'll learn from it and you may even earn more money!
What questions do you have about pricing? Have you run into a situation you didn't know how to handle? Post a comment below and we'll help you out!

AWAI's Simplest Guide to Pricing Copy Projects
AWAI's Simplest Guide to Pricing Copy Projects is the answer to your pricing questions. It is a simple guide for any copywriter who wants to quote, price, and negotiate fees like a professional. Learn More »

Published: September 1, 2017