Living the Writer's Life: Janet Davis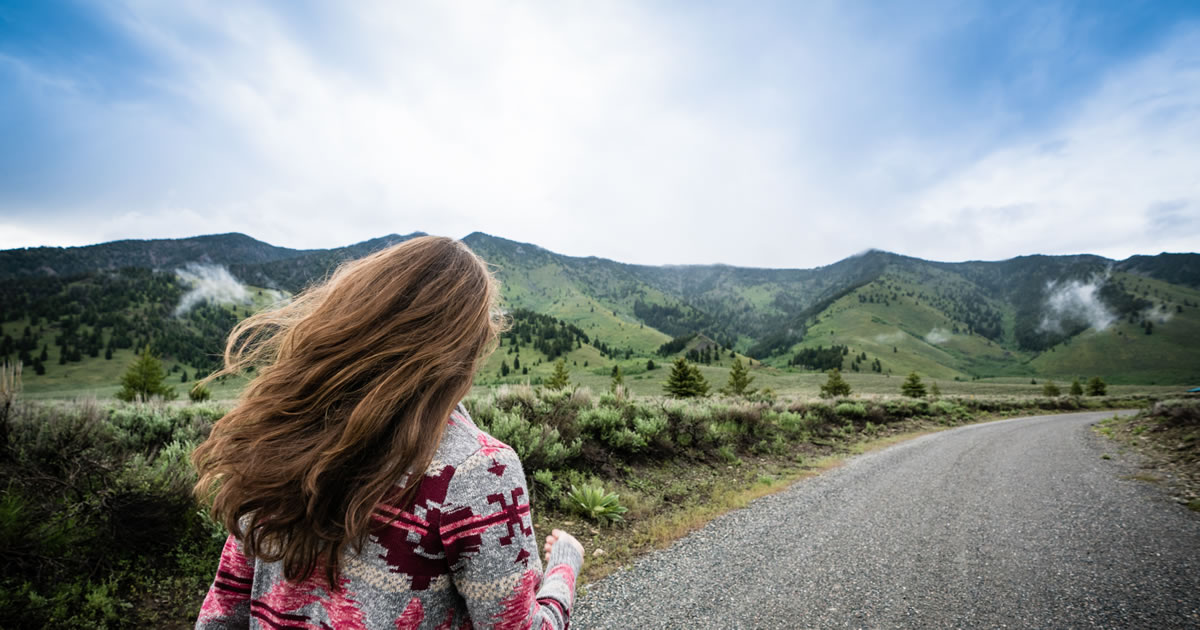 You wanted to go into writing originally, but got discouraged from it. What happened?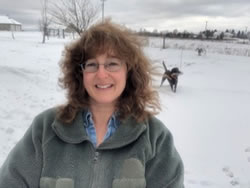 Janet playing catch
with one of her fur-kids
on the farm.
When I graduated from high school, I wanted to study music and writing. My mother — I love her — said, "Maybe you should pick something else, because you want to eat." And my father said, "Why don't you take some business courses?" So I went off to college and got my bachelor's degree in English and history education, with a background in business. I still did some musical stuff, and worked as an editor at my college's literary magazine. But I kept hearing in the back of my mind, "You have to eat." In hindsight, I wish someone had said, "Go into advertising." But that never came up in conversation.
How did you come back to writing?
It turns out writing interweaves with everything I do. I taught English and social studies for K–12, and then adult education at a college. I was writing curriculum from scratch, and writing ads for the continuing-ed department. Then I went to work as a technical writer for a tech company until 2012.
I was still teaching some at the college at that time, and I also ran a crafting business on the technical side of embroidery crafting and did a lot of writing for that.
When I came across AWAI, I thought, Holy crap! I can do this! I started implementing what I learned, and my sales in my crafting business increased.
What's your approach to learning about copywriting?
I've taken some AWAI programs, and some from other writers. I've learned I don't need to study all the programs. I figure out what I need to know, then go learn it, instead of always trying to find the next shiny object.
What's your niche?
I write for the cannabis and hemp industry. I'm helping small farmers in my area get online. I live on a homestead, and I garden, and I used to write for homesteading and organics. I always write about what I know, so it's always something I love.
What works when it comes to marketing yourself?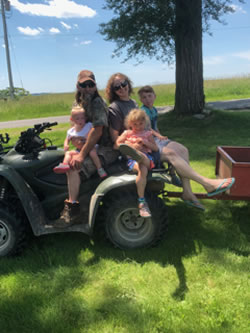 Janet and her husband Rick
hanging out on the farm
with three of their
grandchildren.
A lot of it is telling people what I do. I say, "I write things for the web for you to read." I got a long-term gig at Bootcamp when I let everybody there know that I wrote for homesteading and organics. I've gotten a couple of things through LinkedIn.
Do you have any advice for someone just starting in copywriting?
Ask yourself why you want to write. And I don't mean the answer that your spouse or your significant other or a parent or a friend would give. You have to sit down yourself and say, "Why do I want to do this?" There is no wrong answer.
Then ask yourself, "What is something I see in my field that really ticks me off or upsets me? What problem can I solve?" If you find an area where there are a lot of solutions, that may be your niche.
What's coming up for you in 2020?
I've got two projects. I'm working on a website with other people in the industry for CBD [cannabidiol] to put out free information about the hemp market.
The other is a website I'm putting together with some of my family. It's a review site, specifically geared toward products and services that are healthy for you and the planet. We'll monetize in a couple of ways, through affiliate products and merchandise. We're also doing a newsletter, which eventually we would like to transition into a paid newsletter.
The really cool thing about the second website is that it's taking everything I've learned about marketing and copywriting and putting it to use where it's going to help us and other people.
There are so many different ways to approach copywriting!
Right! I've learned so many things through the programs I've studied, and I realized there's not one formula. I can be successful differently from how this other copywriter is successful. Whatever works for you is valid. You don't have to be anybody else.
Janet's Living The Writer's Life story was originally published in Barefoot Writer. To learn more about how you can start living your dream writer's life too, click here.
What help do you need to move forward with your version of the writer's life? Let us know in the comments below so we can help guide you in the right direction.

The Barefoot Writer
Discover a lucrative style of writing that will give you as much freedom as you can have while earning a great income at the same time. Learn More »

Published: January 23, 2021