Living the Writer's Life: Ben Phillips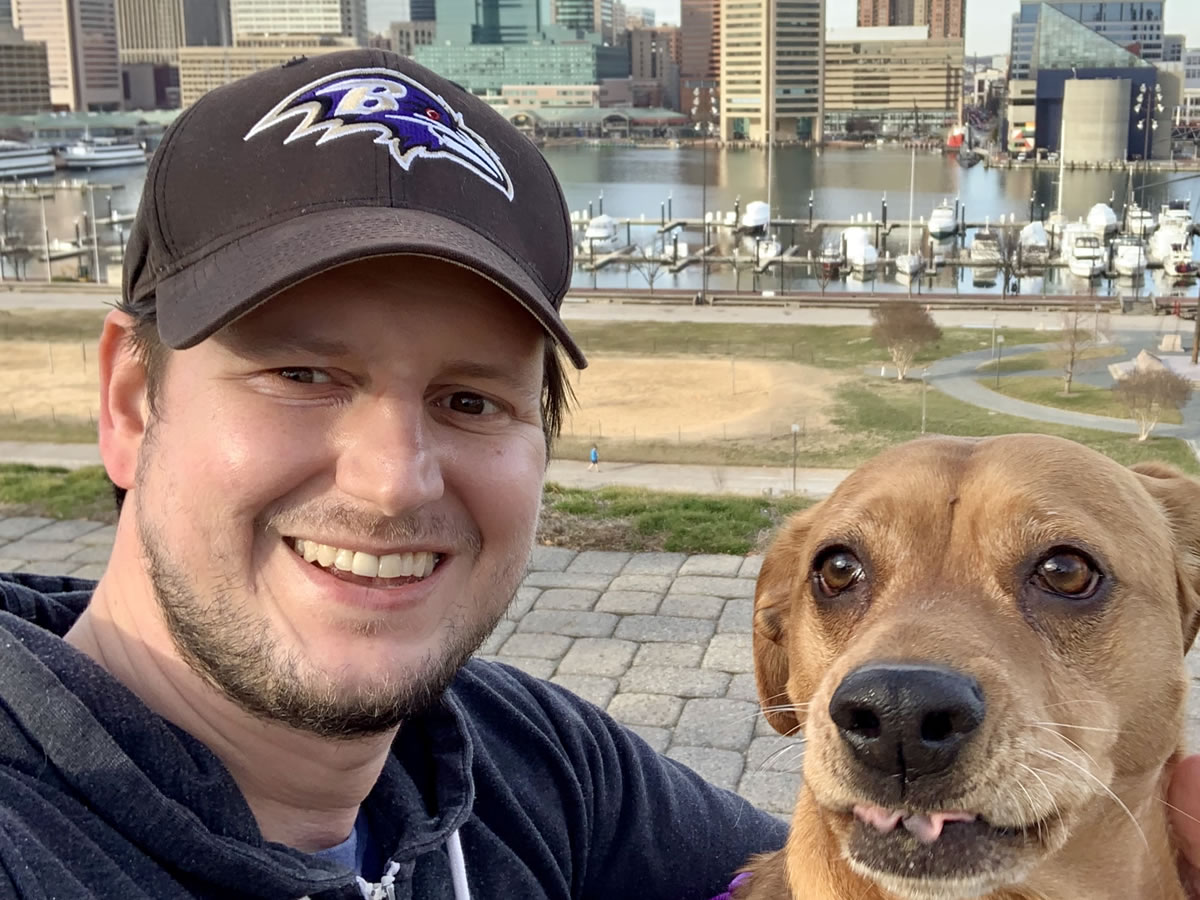 Ben enjoys walking his dog outside whenever he pleases.
You have a really interesting backstory. Can you tell me how limo driving led to you becoming a copywriter?
I'd wanted to be a copywriter since 2005, but I was going to college and I was working. When I would do the limo drives, I'd have my AWAI courses, and I'd climb in the back and stretch out after I dropped people off.
I got to the point where I started actually telling my limo clients I was a copywriter. And it just so happened that one guy I had to drive ended up owning his own direct-marketing company. Three months later he called me, we had an interview, and that was my first agency job.
That's fantastic! What have you learned from your various agency positions over the years?
Every time you work at an agency, even if you're just a beginner, you're building your skills. So
when you get out of there, there's still a market. You've built your skills with that place, and then you take it and you go make money with it. Each one's like a stepping-stone.
You also worked with Agora's Money Map Press. What did you learn from that experience?
There are different levels of copywriters at Agora. Some of them are the best in the whole world. I was fortunate to work with a few of those guys at Money Map. It's kind of eye-opening.
Even though I had been at those other agencies, there's always another step. So I wrote for those
guys and got to do my first couple of promos … big promos. And it was really great. Once you're at Agora, you have more options and you also know what you're doing.
What are the biggest keys to success that you've found?
Sometimes you have to take a leap of faith even if you're not quite sure you're going to land. You have to just go for it. And a lot of times when you think you're not going to be good enough, you actually are good enough.
You also have to watch for any opportunities, because there are people out there. And if you run into them, you've got to be ready.
What advice can you share with our readers about how you used LinkedIn to find clients?
Once a week or once a month, I would just go through LinkedIn and add like 10 or 20 people. I
wanted to connect with anybody who had to do with copywriting or direct response.
The first job I got on LinkedIn was Beachbody, because I saw the copy chief from Beachbody and I just added him. I would always send a message to everybody and say, "Hey, are you looking for a copywriter?" Sometimes people said no, but a lot of people would say yes.
After I got laid off, I had two offers within two weeks for freelance stuff. And honestly, now that
I've been working for about six months at home in the quiet, with just the dog, it's awesome. And I don't know if I'll ever go back to an agency.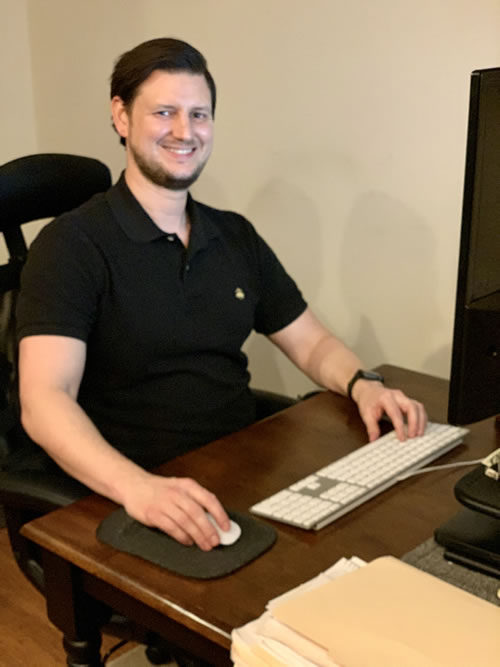 Ben at work
as a financial copywriter
Do you have any goals you can share with us?
This year I want to clearly go over $100,000 just for project fees. I want to hopefully get royalties on top of that of maybe like $50,000.
Being at Agora you see the possibilities. It's like I never thought any copywriter could write a $20 million promo. And they do it every day. There's about five copywriters I know who just absolutely kill it. I mean, it's not easy, but if you keep fighting for it, then you can do it.
Inspiring. You live in Baltimore … What's your favorite kind of food to enjoy in the city?
This might sound obvious, but before I came here, I had never really eaten crab. I really like to go to this place called Phillips Seafood. It's got the best crab cakes, and primo crab soup!
Ben's Living The Writer's Life story was originally published in Barefoot Writer. To learn more about how you can start living your dream writer's life too, click here.
What help do you need to move forward with your version of the writer's life? Let us know in the comments below so we can help guide you in the right direction.
Published: January 9, 2021