Learn About UX Copywriting and Open Doors to New Opportunities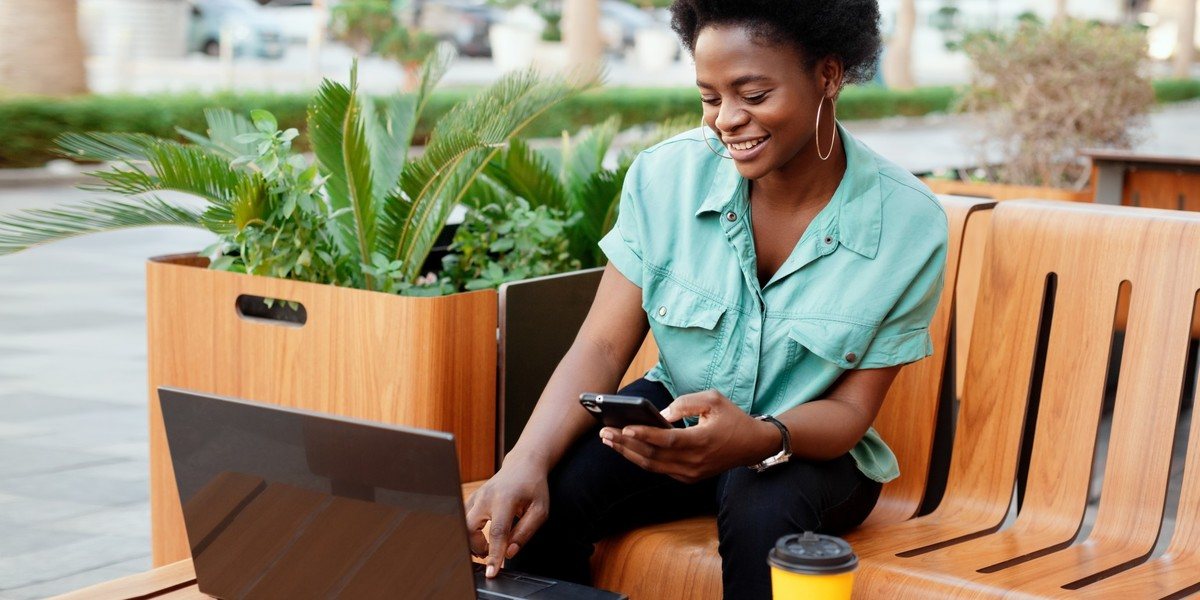 In digital marketing circles, you can barely turn around these days without someone mentioning UX.
UX design … UX writing … UX testing … UX copywriting. Creating a deliberate User Experience (UX) is becoming a huge consideration for businesses. Which means the demand for marketing professionals who understand how to create a good experience for the end-user is growing fast … with no end in sight.
If you're interested in writing, but nervous about selling … if you love the feeling of helping people … if you want to learn about UX writing … or if you just wish every website was easy and friendly to use, then UX copywriting is worth a closer look.
You can make a good living as a UX copywriting specialist, even if this is the first time you've ever heard the term UX. All you need is a bit of know-how and a deep commitment to helping users achieve their goals.
What Is UX Copywriting?
User experience (UX) copywriting is a type of copywriting that puts the needs of the user first. UX copywriting is used on websites, digital products, and apps.
UX copywriting is a key factor in ensuring users have a great digital experience.
Are UX Copywriters in Demand? (Yes!)
More and more businesses are asking content writers, copywriters, and marketing consultants about their UX knowledge as part of the hiring process.
Right now, on AWAI's Writers Wanted, there are over 100 job offerings looking for either a UX Copywriter or a writer who understands user experience principles well enough to work with their UX team.
Learning just a little bit about the elements of great UX writing will set you up to start landing some of these paid writing opportunities.
As you dive deeper and build your UX writing skills … you might find it's a copywriting specialty you can thrive in!
6 Characteristics of Great UX Writing (Hint: They'll Make You a Better Copywriter Too!
The characteristics of great UX writing are not all that different from what makes other types of copywriting effective.
The objective is the same: using copy to help readers (users!) achieve a goal.
So, if you have strong copywriting skills, you can apply them to UX writing projects – and vice versa!
Any copywriting project you work on will benefit from a deeper awareness of the user experience … and UX writing has more power when you apply a few principles of persuasive copywriting.
Start with these six pointers to become a better UX copywriter.
1. Be Empathetic – It's All About the User!
If you want to write effective user experience copy, you have to know who you're talking to, how they feel, what they need, what makes them happy, and what their frustrations are.
2. Be Clear – Eliminate Confusion
What is your message, and is it clear to your readers?
With any copywriting project, use language your readers are familiar with. Try to avoid jargon and spell out any acronyms. Read over your copy and tighten up any confusing sentences or sections.
3. Be Concise – Don't Waste Words
Great UX copywriting provides readers with all the information they need … and doesn't bog them down with unnecessary filler. Edit ruthlessly to eliminate anything that takes the focus away from your message.
4. Be Consistent – Match Your Client's Style
Great UX copywriters make sure their copy is consistent with the tone, voice, and structure of their client's brand.
5. Respect Your Reader – Be Polite!
One thing you never want to do is talk down to your readers. An example is, "If you don't want to buy/try/use our product, you must not want to succeed." Instead, try "Our product can help you succeed!"
6. Make It Easy – Format for Maximum Readability
The goal of UX writing is to make it easy for the reader to accomplish the task at hand, whether it's navigating a website, using software, or making an online purchase.
Clear and concise writing helps, but formatting and structure also play a role. Check your copy to make sure sentences and paragraphs are short and easy to read. Use subheadings that are easy to scan, add bullets or numbered lists for information, and insert images to break up text.
Ready to Become a UX Copywriter?
Many businesses are in need of great UX copywriters, and you could be the one they're looking for! With a comprehensive training in UX principles, you'll have the proof you need to make these clients lean in and take notice.
Check out AWAI's How to Write High-Value UX Copy training course. This course was developed by Heather Robson, a digital copywriting and content marketing expert who has been doing UX copywriting for her clients for 17 years — way before UX was even a thing.
Heather has been on the forefront of this movement from the beginning. In How to Write High-Value UX Copy, you'll learn everything you need to get started as an in-demand UX copywriter.
Learn more about our UX copywriting training.
To discover more job offerings for UX Copywriters, check out Writers Wanted.

How to Write High-Value UX Copy
Discover how to transform everything you write into "triple-win" UX copywriting that creates a great experience for your readers … boosts your client's bottom line … and creates a positive impact on the world you can feel proud of. Learn More »

Published: February 1, 2021