Write a Powerful, 83-Word Email About a Countertop Hydroponic Herb Garden … And You Could Get a $200 Prize!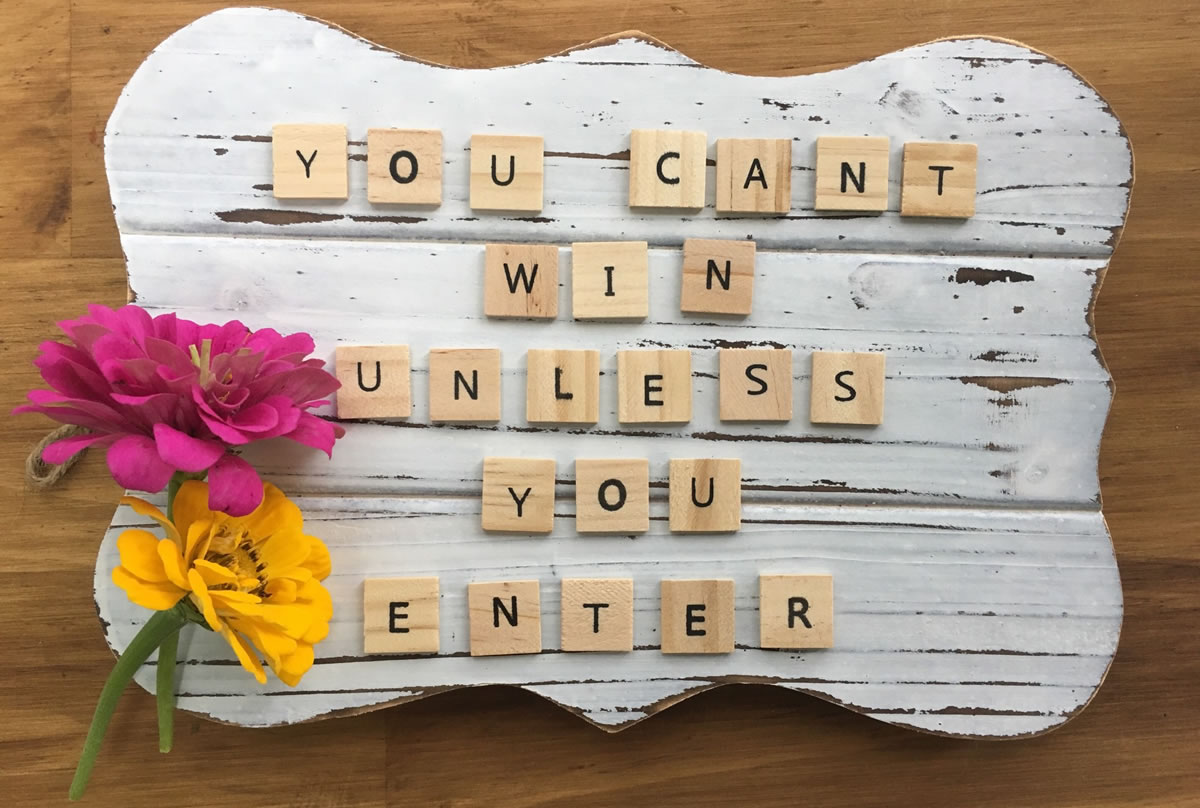 This could be your first paid freelance copywriting job!
I'm going to brief you on an online copywriting assignment, right now, in this article.
You're going to be promoting a countertop hydroponic herb garden. (One of these would be great to own … Think fresh green herbs … good for your health … adds flavor … and a great activity to do with the kids!)
And, if yours is one of the best three submissions, we're going to award you $200.
Not a bad payday for 83 words!
We're doing this because we want you to have immediate, hands-on experience with writing for the Web.
We've done this a couple of times before, and HUNDREDS of people have taken part. It's fun!
A team of us here at AWAI gets involved in judging all the submissions, and it's amazing to see so much creative writing.
And yes, we send out those $200 prizes to the winners!
Here's How It Works …
First, keep reading.
I'm going to brief you on the job, just like a real client would.
Then I'm going to give you some tips on how to write the copy.
Finally, once you've written your copy and gone through a few drafts to make it the best it can be, you'll submit it to us (instructions below).
Think about it. Whether you're one of our three winners or not, this is a professional copywriting project you can put in your portfolio!
And it's a great opportunity to get a sense of what it feels like to be given a brief to write copy for a real client.
Are you in? I hope so.
Let's get started …
Here's Your Brief …
Your job is to write promotional copy for the CounterGrow 12 countertop hydroponic herb garden.
This copy is going to appear in an email.
There'll be a headline of 8 words or less that appears at the top of the body of the email itself.
Then a photo of the CounterGrow 12 in a nice kitchen, then up to 75 words of text, followed by a button for readers to click if they want to learn more.
You probably get emails like this yourself … selling clothes, vacations, books, household items, and so on.
To be clear …
Headline of up to 8 words
[photo of CounterGrow 12 (will be provided by the client)]
Up to 75 words of body text
[The More Info button (will be provided by the client)]
You do not need to worry about providing the photo or the More Info button. And don't worry about providing the email subject line either. (Your "client" will provide those.)
Your task is just to write the headline and 75 words of compelling text.
And … in answer to a question we got last time … if you use just 6 words in the headline, no, you can't use 2 extra words in the body copy.
And … the answers to other questions I've gotten asked … yes, two words connected by a hyphen still count as two words … quotation marks don't count as words … and don't use symbols like the & (ampersand) in your copy. CounterGrow 12 counts as two words.
So, to recap, you're providing:
Up to 8 words for the headline.
Up to 75 words for the body text.
Basic Product Info
Your client will always give you some briefing information like this, whatever you're going to be writing.
The product name is: CounterGrow 12. (I made the name up, but it's based on a real product!)
Target Audience: People who want an indoor garden to grow plants with a water circulation system and zero soil. They want plants to grow faster, plus there's total control over the weather all year round with no mess and no limitations.
Product: This is an indoor countertop hydroponic herb garden kit.
Features:
23-Watt LED full-spectrum lights simulate the sunlight spectrum, promoting plants' photosynthesis in any weather.
Two light modes: Vegetable and Flower/Fruit.
Extendable light post.
Automatic on/off lights.
Simplified control panel.
Super low fan noise.
Super silent self-watering planter with water pump circulation system that automatically runs 30 minutes and turns off for 30 minutes.
Visual window makes it easy to know when to add water.
Independent filling and draining watering ports.
Uses pods instead of seeds — can grow 12 plants at a time.
The item weight is 5.5 pounds.
Measures 15.35 x 11.81 x 6.3 inches.
Water Tank Capacity: 4L.
What's unique: Having a year-round herb garden in your home for cooking provides fresh veggies and flavorful herbs. It's an educational gift for children, helping them to observe the process of growth. The height of the lighting part of the hydroponics growing system can be adjusted for plants at different growth stages. This indoor garden can be placed in the kitchen, and also the bedroom or office it's so quiet. Grow 12 plants at a time — smart soil sponge pods help plants take root and absorb water.
Price: This is a $90 purchase.
(Pro tip: Don't mention the price in your copy. The price will be revealed on the website, after readers have clicked through from your email copy.)
How to Research and Prepare
Copy and print out the briefing information above.
Then go to Amazon and look at the features and descriptions of other countertop hydroponic herb gardens …
Take notes. Get a feel for the products and the buyers.
In other words, do your homework!
This is how it goes with real clients. They give you a briefing, then you do your own research too, digging deeper and immersing yourself in the product or service.
Pro Tips for Making Your Copy Better
Once you've done all that research, you might think it's time to start writing.
Not so fast!
That's just Step One.
Step Two is to immerse yourself in the lives of your buyers.
Close your eyes and imagine yourself in the home of someone who might be interested in buying a CounterGrow 12 countertop hydroponic herb garden.
Will this be their first purchase of this kind or product? What's motivating them? Why now?
Are they motivated mostly by the idea of growing their own plants indoors? Having fresh green herbs to improve their health and add flavor to their meals? Are they looking for a fun activity to share with their kids? Do they have limited access to an outdoor garden?
Not sure how to answer those questions?
Here's another pro tip for you …
Go back to those Amazon listings. Now, instead of reading the product descriptions, read the buyer reviews!
THAT'S where you get to know how it feels to be in your prospects' shoes.
Totally immerse yourself in those reviews and opinions. Get a feel for the language buyers use when talking about these products.
Do that and THEN you'll be ready to start writing.
Remember … nobody truly needs a countertop hydroponic herb garden. But more and more people might WANT one.
Why? Why do we want them? How will our lives change if we have one?
Answer those questions and you'll be well on your way to writing some great copy.
Three More Important Tips
First …
I've been a professional copywriter for over 40 years now.
But still, after all those years, my first draft is NEVER my best draft.
So … if you want to be one of the three writers who is rewarded with a $200 prize, write several drafts of both the headline and body text.
Keep writing new drafts until it's the best you can do.
Second …
Almost every purchase we make is driven more by our hearts than our brains. We buy stuff to satisfy our emotions. We buy stuff to make ourselves feel good or to fulfill something in our lives.
So … don't focus just on the features … give thought to the emotional triggers too.
Third …
You're not trying to close the sale with this copy. There's no buy button.
Your task is to make the reader want to click through to a sales page on the company website.
The purpose of the email copy is to make people interested enough to want to learn more.
Make them click that More Info button!
There Are Two Rules
First rule …
Play fair. Don't copy text from the Web. Make this all your own work.
Remember, the real value here lies in the practice, and in having a piece of writing for your portfolio.
Second rule …
You have a deadline. There's always a deadline!
We will cut off entries at 11:59 p.m. EST (one minute before midnight) on May 17, 2021.
We'll then announce the three winners in The Writer's Life. When? That depends on the number of entries. But we should have our winners selected within a couple of weeks.
Submission Details
Again … Your submission needs to be dated by 11:59 p.m. EST, May 17, 2021.
Submit your entry here.
Only one entry per person.
Remember, following the guidelines from a client is very important. So any submissions that do not follow these guidelines will more than likely be removed from consideration.
I look forward to seeing your work!
Time to get practicing on your writing … and good luck!
Do you have any questions? Let us know in the comments.

The Digital Copywriter's Handbook
Learn how to become an in-demand online copywriter for companies big and small. Online copywriting expert Nick Usborne shows you how to write web copy that converts. Learn More »

Published: May 12, 2021