Why You as a Writer Are Now More Valuable Than Ever Before (Thanks to This $407 BILLION Trend)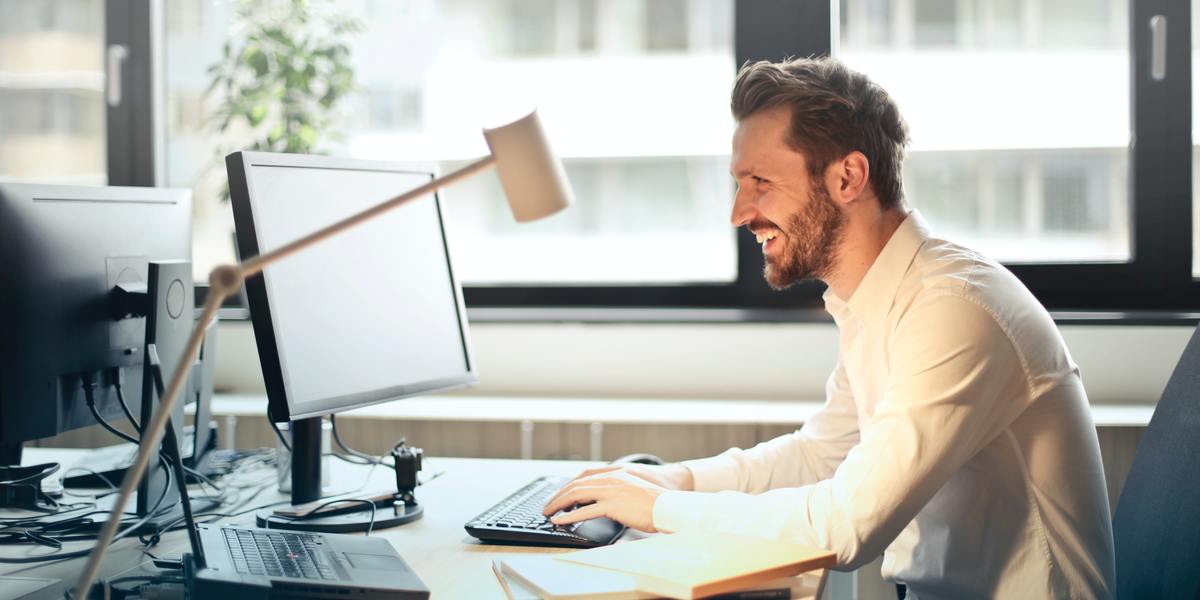 As a writer, you're incredibly valuable.
After all, companies rely on your words to help them connect with their prospects, build a relationship, make a sale, and keep them engaged.
Without you, as a writer, these companies would NOT be able to survive very long.
Well, this year, your value as a writer is about to hit an all-time high …
Because companies are about to spend an expected $407 BILLION by the end of this year to create new and engaging content.
Why are they spending so much money?
For starters, the pandemic has forced a historic number of people online.
They're buying shoes … clothes … toilet paper 😉 … anything and everything you can think of, and having it delivered straight to their front door.
This surge in online buying was expected to happen steadily over the next 10 years.
The pandemic forced it to happen in just 90 days, according to a McKinsey & Co. study (who calls this acceleration "The Leap").
This means companies are now desperate to pump out more content in order to meet the insatiable demand from their prospective customers!
After all …
Content is the foundational building block of the entire internet!
When we're not chatting or messaging with someone else online, what are we doing?
We're typically engaging with content — whether that's watching a video, reading a social media post, reading a blog post or article, opening up an email from a company, or listening to a podcast.
Like I said — content is what the internet is built on. Without content, you've got no internet.
That's why these days, a business with no content is a business that will quickly fail.
So it isn't a big surprise that practically every company out there is planning on spending a LOT more money ($407 billion) on creating content.
Care to guess who they hire to do that?
YOU — the skilled content writer!
This is why you're so valuable … and why your value will only continue to rise this year (and in the future).
Companies know how valuable you are. And it's why they're prepared to pay you top dollar for the kind of content they need.
But, there is one small caveat.
You've got to know how to write great content that gets your clients the results they want — whether that's views, engagement, sign ups, requests for more information, or even sales.
Fortunately, it's a quick skill to learn. Even if you have no prior writing experience.
Because most of the content you'll write is relatively short — a few hundred words.
Which means you could get paid a quick $250-$500 or more to create fun blog posts, articles, social media posts, and more.
And it doesn't stop there …
Because if you learn how to come up with the ideas for the kinds of content your client should create (to get the results they want) …
… you can significantly boost your income there too.
This is where what might normally be a $250 blog post, could easily turn into a $2,500-$4,000 project. You simply offer to turn that same post you wrote, into a smaller social media update, maybe a short 30-second video script, and an email, as an example.
10 times more money, from the same simple idea, without much more work? Yes, please!
That's the opportunity in front of you right now, as a skilled content writer.
And that's why you are so valuable to a company once you know how to do this.
My recommendation?
Learn how to write great content immediately. The sooner the better.
And learn how to create a simple content strategy your clients can use, so you can invoice your client a much higher fee.
This is exactly the kind of thing you'll learn to do in the upcoming Content Mastery Mentorship & Certification with Russ Henneberry.
For five weeks, you'll be fully immersed in the world of content.
You'll learn who the players are … what the most popular kinds of content companies need are … how to write them and get great results … and so much more.
It's one of the best ways to get this all-important skill under your belt, fast.
But even if you don't take on Russ as your mentor, find a way to learn this skill pronto.
It's far too important and will soon likely be a "requirement" to truly thrive as a writer.
Do you have any questions about getting started as a content writer? Ask us in the comments so we can help.

The AWAI Method™ for Becoming a Skilled, In-Demand Copywriter
The AWAI Method™ combines the most up-to-date strategies, insights, and teaching methods with the tried-and-true copywriting fundamentals so you can take on ANY project — not just sales letters. Learn More »

Published: June 28, 2021