Newsletters Now: A Booming Specialty for Freelance Writers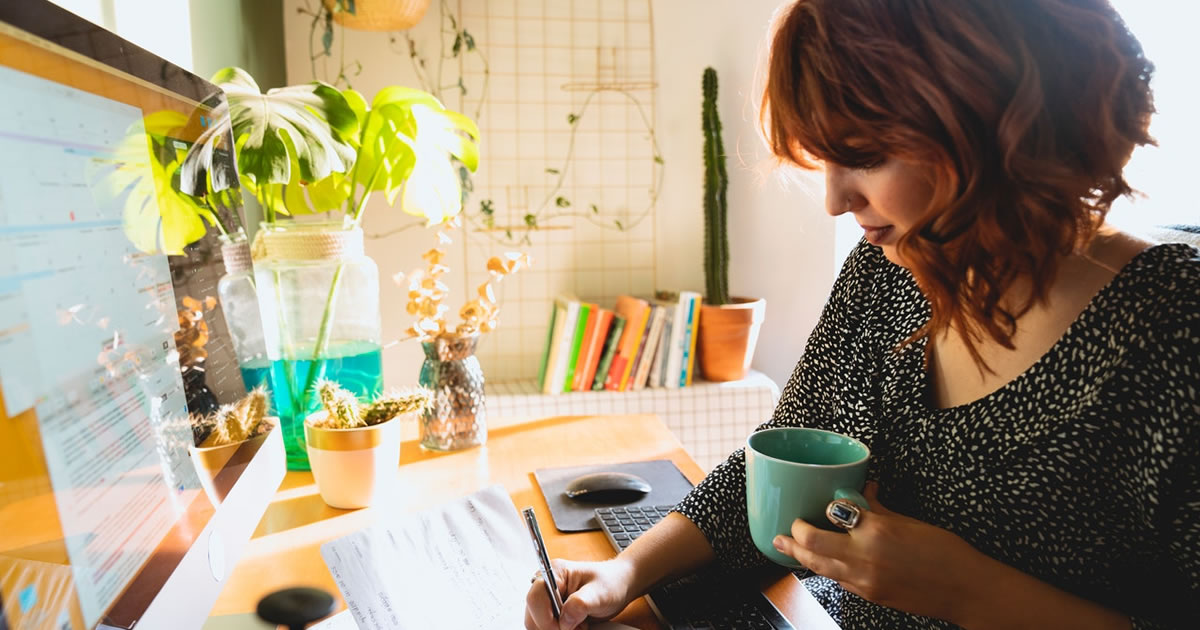 Newsletters aren't actually "new." They've been around since the beginning of time … almost! In the U.S., we can trace them back to Benjamin Franklin's 1704 release, The Boston News-letter.
This means for more than 317 years or so, readers of all kinds have been receiving newsletters. And since the 1970s (the dawn of email), many more newsletters have been received as "e-newsletters."
This isn't exactly earth-shattering information.
HOWEVER, with a continuous growth in marketing channels over the years (there are now more than 120 different channels!), you'd think that newsletters would be overlooked, old-school communication vehicles, and practically extinct.
Well, I'm happy to tell you that's NOT the case.
Newsletters are very much ALIVE! In fact, they've been experiencing a major resurgence in the past few years.
Here's just one statistic from the Content Marketing Institute that proves this:
"81% of B2B marketers say their most used form of content marketing is email newsletters."
Wow. But how can that be? After all, newsletters aren't forging a bold new marketing frontier like chatbots or Tik Tok.
They're not "emerging," or even leading edge.
But guess what? When it comes to attracting and engaging prospects, winning them over to become paying customers, and maintaining those valued relationships …
Newsletters are still among the very top marketing channels when it comes to readership … sales … and Return on Investment.
The thing is, newsletters are not just bringing readers fresh news, tips, and exclusive behind-the-scenes insights — they allow audiences a uniquely personal way to stay connected and feel important.
I know this is true, firsthand. I've been writing my accountant's newsletter for 26 years! He keeps paying me to write his content because IT WORKS. He and his team use each issue to share important tax updates and money-saving strategies, and remind clients that their expertise is just a phone call away.
His firm's clients thank him for this information, and they refer the practice to their friends and others.
So YES! It's been going on for 26 years with no sign of slowing down.
If you're jumping into the freelance writing world, consider offering newsletter-writing services. Many, many companies have no idea how to write an effective newsletter, what topics to cover, and how to provide their customers with helpful information.
That's where YOU come in!
Here are five ways you can earn a great income as an email newsletter writing specialist …
You can get paid to:
Write the articles. Quite often, you'll simply talk with the client, perhaps interview an employee or customers, do a little online research … and then write interesting news and tips that help readers. It's fun!
Come up with topics. I can't tell you how many times I've heard this from clients over the years, "We're not sure what to cover in this issue. We're out of ideas or too busy to focus on that." You can be a superhero in this case, suggesting all kinds of ideas based on common questions, industry news and events, top tips from employees, and more. You can create an "Editorial Calendar" for the entire year, mapping out topic ideas over different seasons, etc. This is an additional charge on top of writing the content.
Write the newsletter sign-up sequence. You can help your clients attract more free newsletter subscribers AND generate leads for a newsletter membership — all using your copywriting skills. You'll be writing the newsletter promotion "box" or ad, the landing page which reinforces the newsletter benefits, the "Welcome to our newsletter" autoresponder email message, and more. Each piece will be done by you, for extra fees.
Coordinate the newsletter production each time. Some of your clients won't have a graphic designer or an email blast system already in place … so you can bring in folks who offer those skills (or do some of these tasks yourself!). Either way, you can charge extra.
Take on other writing projects. Once a client loves you for your e-newsletter writing skills … it's very likely you'll be asked something along these lines, "Can you also write our blog posts … our website pages … our regular emails?" And of course, you can — for extra fees, of course.
E-newsletters can be your door-opener; your first stepping-stone to a lasting, lucrative relationship with each client you help.
And, newsletter writing is very easy to learn. Really, it's like having a personal conversation about a topic or tip that will help the reader … except you're writing the content versus explaining it in person.
Today, companies have a variety of newsletter styles to choose from, and they can all be effective as long as a skilled writer is helping them.
Will that skilled writer be you? Yes, if you step up and offer your services.
I hope you do.
Do you have any questions about getting started as a newsletter writer right now? Please share them below so we can point you to more resources.

How to Write Engaging E-newsletters: Earn Ongoing Income by Turning Casual Prospects into Devoted Customers
Start writing e-newsletters that build relationships and turn casual prospects into devoted customers. With this skill, you can earn thousands of dollars a month in retainer contracts. Learn More »

Published: December 20, 2021