Inside AWAI Webinar and Q&A:
The #1 Easiest Way to Choose a Copywriting Niche and Start Attracting Well-Paying Clients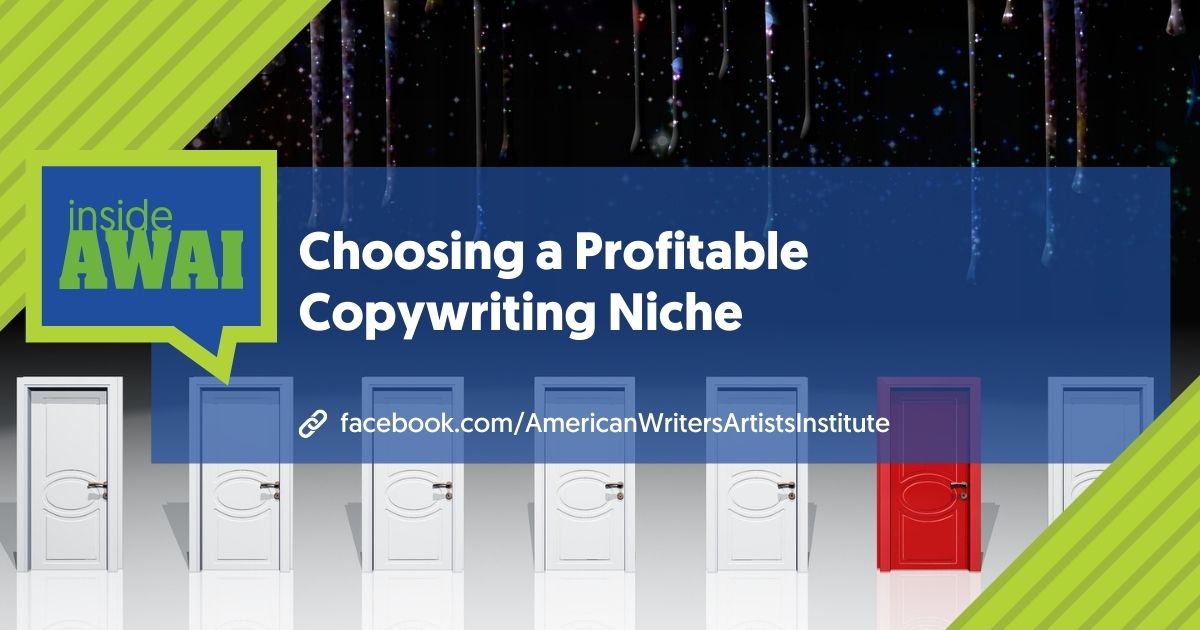 Whether you're just starting out as a copywriter or you've been working with freelance writing clients for a while, you likely already know choosing a niche has many advantages …
It makes your marketing efforts easier. You become a more efficient and effective copywriter. And your clients perceive you as an expert … which means they are more likely to seek you out, and will expect to pay you higher fees.
But how do you choose the RIGHT copywriting niche for YOUR business?
Maybe you're stuck on several industries because they all sound interesting and fun …
Or you've narrowed it down to a handful, but you just can't pull the trigger to decide …
Or you've chosen one, but aren't confident it's the right one!
If this describes you, take heart. You're not alone. It's definitely one of the biggest hurdles we help copywriters overcome.
In this Inside AWAI Webinar and Q&A session, AWAI Director of Copywriting Training Pam Foster, AWAI Executive Director Katie Yeakle, and AWAI President Rebecca Matter tackle this hurdle. By the time the hour is up …
You'll FINALLY know exactly how to choose your copywriting niche, so you can get going on promoting yourself and attracting the right freelance-writing clients.
They reveal the #1 easiest way to choose your niche TODAY and become an instant expert in your field of choice.
Plus, they show you 7 steps to bring that decision to life so you can start attracting well-paying clients you truly want to work with!
Be sure to stick around for the lively and extensive Q&A session at the end.
Webinar Materials
Related Inside AWAI Topics
How to Choose a Profitable Niche to Attract Copywriting Clients
Helpful Videos
Quick Tip to Finding Your B2B Copywriting Niche
Helpful Articles
Don't Let These 3 Niche Misconceptions Hold You Back
How Gary Wright Found Success in His B2B Niche
3 Ways a Niche Helps You Land More Copywriter or Content-Writer Jobs
Programs Mentioned During the Webinar
How to Choose Your Writing Niche
Build Your Freelance Website in Four Days
Access the Inside AWAI archives here.