Living the Writer's Life: Jill Wright
Ready to Bloom: Jill Wright's Steady Path to Writing Joy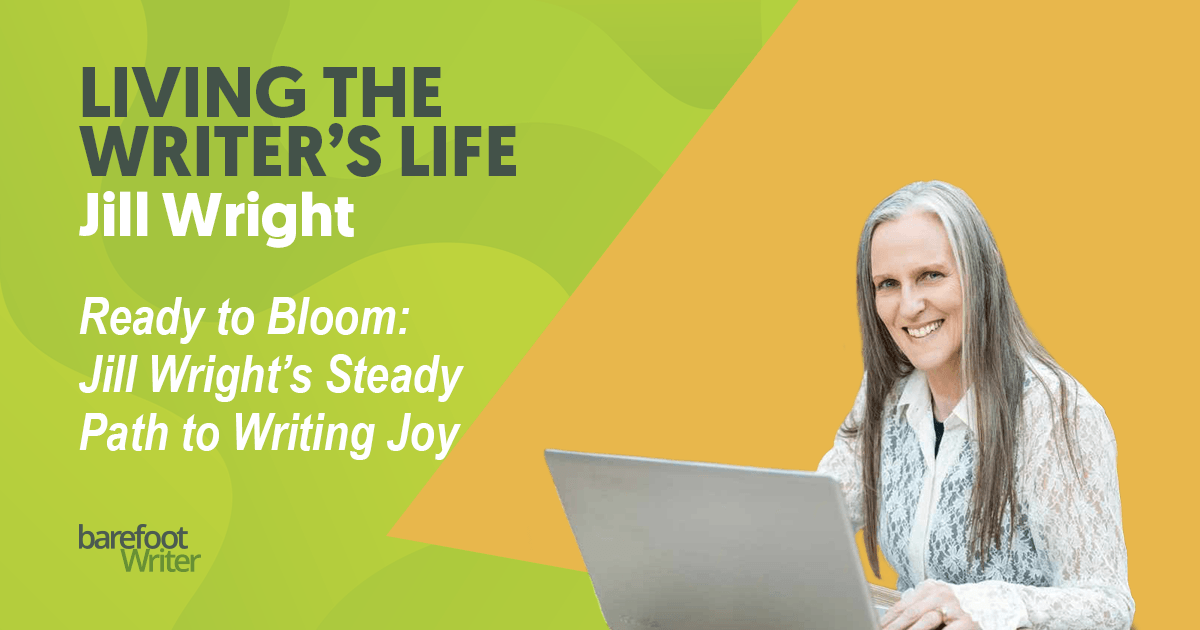 After trying several other careers, Jill found lasting joy in writing for a living.
After trying different career paths and taking an extended break for family, Jill Wright is finally poised for massive writing success. But it's the fulfillment that matters most to her, now that she's found something she can really dive into and profit from while still maintaining her other interests. Read on to discover how she made the slow-and-steady path to writing work for her.
Can you take me back to your life before writing?
I'm from England, so I made the move to the United States in '99 with a marriage. Before that, I did way too many things to mention. Never really stuck with anything for more than about seven years. That seemed to be my itch point.
I got over here to the U.S. and fairly quickly had children. I have three boys, and after the second one, I really felt like I needed something for me. We had decided, my husband and I, that he would work and I would stay home and raise the children. Twenty years later with them fending for themselves, I was able to really get into something for me.
Finally you weren't just following somebody else's needs or path! How did you get started in the AWAI world?
I first started writing about crochet and felting in 2007, when I decided I needed to build a website about something that I enjoyed. Right around that time is when I discovered AWAI and started my journey with those courses. I wanted something for me that was not child related. My first course was what's now called the Accelerated Program for Seven-Figure Copywriting.
And what kind of writing do you do now?
I'm going through a bit of a rebrand right now. I went through the Content Mastery program with Russ Henneberry, and preceding that, I also went through the LinkedIn program with Ilise Benun. So I would say the last two to three years have really been solid AWAI courses. Not exactly back to back, but certainly headed that way. I ended up in the top five of the final results for Russ' Content Mastery Challenge, and I finally realized I can do this. So it was quite the realization.
Congratulations! What's been your biggest reward so far in your writing journey?
I think the major thing that I was going for, since I still have two kids at home, was to be able to spend the time with them, being able to go to their sports events and their band stuff and help out with their marching band and all kinds of things like that. It's been great to be able to still spend the time that I need with my family while they're still at home and also be doing something that I really enjoy.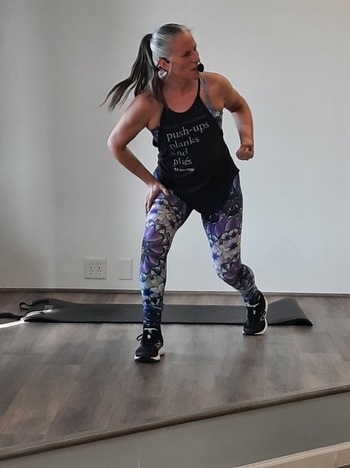 One of Jill's favorite hobbies
is teaching Jazzercise classes.
What do you do to take care of yourself when you're not writing?
I'm also a Jazzercise instructor. I actually taught two classes this morning and was able to cover because someone called in and the owner got in touch with me and said, "Can you do it?" I had a spare moment, so I was able to teach that. That's my main thing. I love, love, love, love Jazzercise music, dance, strength, all that stuff. So I really try to take care of myself like that. And I also love to use it as a way to foster positivity within the group. A bunch of ladies there, having fun, working out, working hard. That's my jam. I love to do that. I also still knit and crochet and sew and craft in all kinds of ways that you could possibly imagine.
What's one key piece of advice that you would give to other people who are brand new to the writing journey?
If you really enjoy writing like me (I get lost in my writing), then try setting a timer so that you can stop and take breaks and do whatever else you need to do. Also, always just push through, keep going. There is a light at the end of the tunnel. You can get clients. I have a client right now who I'm helping with SEO and blog posts and getting their website aligned. So if you really want it, it can happen. You just have to make it happen. Nobody's going to do it for you. You've got to do the work.
Jill's Living The Writer's Life story was originally published in Barefoot Writer. To learn more about how you can start living your dream writer's life too, click here.
What help do you need to move forward with your version of the writer's life? Let us know in the comments below so we can help guide you in the right direction.
Published: April 22, 2023