Discovering a New Mission: 3 Reasons Why Freelance Writing Is One of the Best Jobs for Veterans with PTSD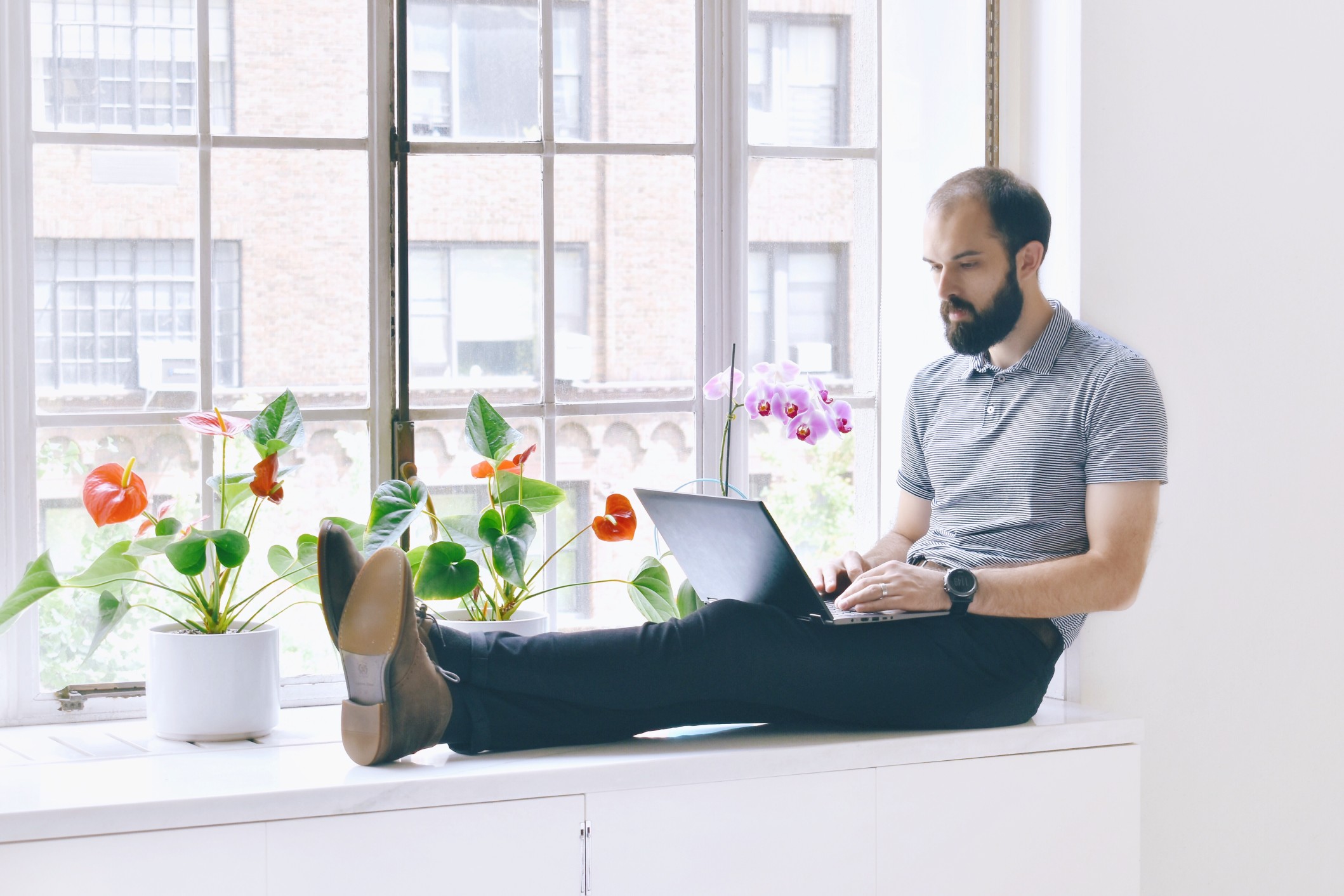 If you're a veteran with post-traumatic stress disorder (PTSD) searching for a new mission or career path, I have some exciting news: a freelance writing job could be your calling!
Here's why writing is one of the best jobs:
Serves as a therapeutic tool.
Facilitates connections with others.
Offers the advantages of a flexible work arrangement.
For these reasons, a freelance writing job holds immense promise for veterans grappling with PTSD.
In a moment, I'll share how you can start immediately, but first, let's take a deeper look at the three reasons why this might be the ideal career for veterans …
Reason #1: Writing Can Be Therapeutic
Writing as a form of therapy has become increasingly popular in recent years, particularly for veterans who have PTSD.
An article by Rebecca Lynn Nevinski titled, "Self-Expressive Writing as a Therapeutic Intervention for Veterans and Family Members," published in the Journal of Poetry Therapy, explores the effectiveness of expressive writing as a therapeutic intervention for individuals who have experienced trauma.
The article presents a case study demonstrating the positive impact of expressive writing on veterans. It also highlights how engaging in self-expressive writing facilitated the veterans' ability to express their emotions, gain insight into personal issues, differentiate problems from self, and experience a heightened sense of empowerment.
Expressive writing can have significant benefits for individuals who have experienced trauma, including improved mood, reduced symptoms of depression and anxiety, and decreased physical symptoms such as headaches and fatigue, according to an article by Karen Baikie and Kay Wilhelm.
Plus, reporter Jordan Bowen shares an inspiring story titled, "Veteran Turns Struggle with PTSD into Writing Career" about Army veteran James Rosone, who transformed his suffering into success by becoming an Amazon top 100-best-selling author with 20 published books.
Meanwhile, News TODAY Anchor Tom Durian shared another inspiring story titled, "Soldier Turns PTSD Therapy Journal Into Book" about Wisconsin Army National Guard soldier Andy Schouten.
But don't worry if you're not interested in writing a book.
You can always start a blog, Money-Making Website, or newsletter, be a guest writer on someone else's blog, or write for clients.
Finally, Brunella Costagliola wrote an article titled, "Army Veteran Uses Blogging to Help Others with PTSD" for Military Families Magazine.
In this article, the author highlights the story of Army veteran Annette Whittenberger, who started a blog as a means to process her own traumatic experiences and provide support to fellow veterans coping with PTSD.
Through her blog, Whittenberger aims to create a sense of solidarity and let others know that they are not alone in their struggles.
Countless types of writing gigs are out there waiting for you to discover them! Check out AWAI's article on the Types of Copywriting to discover 11 different types of copywriting and top industries to write for.
Reason #2: Writing Can Help Veterans Connect with Others
Everyone's experience with post-traumatic stress differs, but being a veteran with PTSD, I know how isolating it can be.
Writing can be a solitary activity; however, it also opens doors to building connections with editors, clients, and readers alike.
Freelance writing allows veterans to work with people from different backgrounds, leading to new perspectives, shared experiences, and collaboration.
Sharing stories and experiences through writing can also create a sense of community and understanding among veterans and non-veterans alike.
Through writing, veterans with PTSD can find a sense of belonging and connection, leading to improved mental health and well-being.
Speaking from experience, as I began my journey to becoming a freelance writer, I discovered the American Writers & Artists Institute (AWAI) group page on LinkedIn.
I started following them and researching their learning opportunities. Through their courses and free learning webinars, I gained exposure to many people working in the industry, some for decades.
They have fantastic instructors and people in the writing industry that they work with, like Ilise Benun, who recently hosted a terrific webinar on networking. Hint, hint! If you need some tips on networking, check out Ilise's articles here.
LinkedIn and AWAI are invaluable resources for connecting to other writers and a place to find potential writing opportunities.
Reason #3: Writing Allows for Flexible Work Arrangements
A career in freelance writing can offer flexible work arrangements for veterans with PTSD.
Freelance writers can control their schedules and workload, allowing them to work when they are most productive or when their mental health is at its best.
This flexibility can be especially beneficial for veterans with PTSD who may need to attend appointments and therapy sessions or take time off for self-care when symptoms flare up.
With the freedom to choose how, when, and where they work, veterans with PTSD can find a balance between pursuing their writing career and managing their mental health.
What a win-win!
I found it overwhelming to endure the dreaded daily commute on crowded roadways in bumper-to-bumper traffic with aggressive drivers.
The office environment was also overstimulating with so many people and noise.
Sudden loud noises were especially triggering, making me feel more short-tempered and on edge.
It was like living in a constant state of fight or flight, which is exhausting!
Can you relate?
In short, skip the dreaded commute to a busy, noisy office environment that you cannot tolerate and enjoy the solace of writing from home or wherever you choose that has an internet connection.
In Summary …
To recap, working as a freelance writer can be an excellent career choice for veterans with PTSD.
Writing offers therapeutic benefits and a creative outlet for expressing emotions and thoughts.
Freelance writing also allows for flexible work arrangements, enabling veterans to balance their mental health needs and writing career.
Additionally, writing provides opportunities to connect with editors, clients, and readers, leading to shared experiences, collaboration, and a sense of belonging.
Don't let PTSD hold you back!
By pursuing a career in writing, veterans with PTSD can discover a new mission that supports their personal growth and contributes to society by sharing their unique perspectives and experiences through the written word.
To get started, check out The AWAI Method™ for Becoming a Skilled, In-Demand Copywriter. It combines the most up-to-date strategies, insights, and teaching methods with the tried-and-true copywriting fundamentals so freelance writers can take on ANY project — not just sales letters.
Be sure to check out the articles archive on AWAI's website to learn how to start immediately as a freelance writer. And know that as a fellow veteran, you are not alone!

The AWAI Method™ for Becoming a Skilled, In-Demand Copywriter
The AWAI Method™ combines the most up-to-date strategies, insights, and teaching methods with the tried-and-true copywriting fundamentals so you can take on ANY project — not just sales letters. Learn More »

Published: October 12, 2023