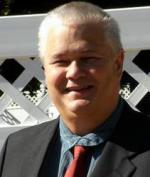 Cyrus Epler

Manchester, CT
Copywriter, Researcher, Travel Writer
Health, Self-Help, Web/Internet
I am a beginning freelance copywriter and Internet Research Specialist. I have taken the AWAI Internet Research Specialist course and I am working on the Accelerated Copywriting Course. I have written blogs and some editorials.
I have a varied background. I have five years of experience as a CNC machinist. I also was a COBOL and Assembly language programmer for twelve years. Before that, I worked as the foreman for a Event Decoration firm. Prior to that, I spent six years in the Navy, four of them on a nuclear submarine as a radioman.
I am widely read and am interested in all things nautical. I also am interested in science and technology. I enjoy reading about history and economics. I am curious and driven to learn new things. I will apply my wide range of experiences and knowledge to any writing projects given me.