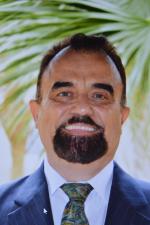 Moises Medina

Margate, FL
Copywriter
Fundraising, Web/Internet
Over the course of more than 15 years, my writing has helped raise millions of dollars for humanitarian causes that benefited victims of war in Bosnia and Lebanon; the families of ex-political prisoners in Albania; orphaned and abandoned children in Romania; as well as self-help projects for subsistence farmers in El Salvador and Honduras.
My fundraising materials have been used in the U.S. and Canada; a well as adapted for use in The Netherlands, Germany, France, the UK, New Zealand and Australia.
My approach to fundraising is to respect the dignity of the people served; represent client programs in an accurate, clear, succinct and compelling manner; romance the donor into a feeling of personal fulfillment, and build the on-going donor relationship.
My passion is being a force for good in the well-being of the children, the needy, the animal kingdom and the Earth.
U.S.-based, internationally traveled, native English and Spanish speaking copywriter with `experience writing fundraising appeals, sales letters, human-interest articles, direct response program brochures, fundraising videos, educational and documentary films; as well as radio and TV commercials.
Now, with the help of AWAI's program, I am widening my scope, and specializing in:
- Sales and fundraising letters
- Online landing and sales pages
- SEO articles
- Website analysis and recommendations
- Email marketing
- Advertorial writing