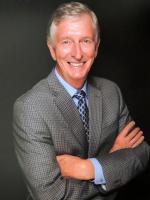 Mike Hulme

White Rock, BC
Copywriter
B-to-B, Health, Self-Help, Web/Internet
Thanks to my education and careers background I have a unique combination of professional writing, sales, and marketing skills.
Using these skills I craft copy that informs your audience, persuades them of your product or service's value, and gets them to take action.
Think buy...sign up for a special report or white paper...or just give you their all important email address for future relationship building contacts.
Writing website copy, emails series, case studies, white papers, newsletters, or sales materials, and editing of all such content are areas I can help you with.
My business expertise includes copywriting, B2B sales, sales psychology, web understanding, and computer skills related to MS Office and SalesForce CRM.
I earned my Journalism degree at Ryerson University in Toronto, Ontario. For 11 years I wrote for daily newspapers and worked in private public relations and government information fields.
I recently worked as a sales corporate account executive for 11 years for a major hospitality industry online job board.
Previous sales experience includes 5 years for firms specializing in real estate business management software and customer relationship management software.
What else have I done? Well, after injuring my lower back several years ago, I became interested in the power of natural health methods and returned to school again.
I received my Doctor of Chiropractic degree from Canadian Memorial Chiropractic College in Toronto and practiced as a chiropractor for 15 years.
Thanks to this medical training and experience I understand complex scientific/medical issues and reports. And I can translate the complex language used in them into simple, compelling copy for you.
Also due to this background, and my personal use of vitamins and supplements for many years, I have a real understanding and feel for alternative health writing.
Incidentally, I was also a Canada Customs Border Agent for one year and actually detected and arrested a drug 'mule' with a kilo of cocaine taped to his abdomen. Yes, they really do that - just like in the movies.
Fascinated by the power of the mind/body connection and its ability for personal achievement and healing, I also trained as a certified hypnotherapist in 2006. This area of natural healing power intrigues still me.
Working remotely with US clients is not a problem, as my previous corporate sales clientele was entirely US based and I worked with them exclusively via the internet and telephone.
Do you think I could help you? If so, please contact me. Let's discuss your unique situation and work together to increase your business success.