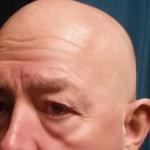 Tim McReynolds

Cedar Park, TX
Copywriter, Researcher, Publicist, Desktop Marketer
B-to-B, Christian, Financial, Fundraising, Health, Self-Help, Web/Internet
I have been involved in the technology industry for about 20 years. I have been a Linux system administrator, Mysql database administrator, support for web applications. I have done telephone support for internet and cable television.
I specialize in breaking down complex technology so that it is easy to understand. Creating relevance from every day life and correlations that provide a basis for learning.
I have worked in consultative sales and building relationships with people who are trying to understand the changes that go on with their technology.
Having owned a restaurant and a custom commercial photo lab (when we still recorded images on strips of plastic film), I have a perspective that is unique. I have a wide range of experiences beyond what is mentioned so far.
I have experience as an emergency medical technician, a veterinary technician, as well as a licensed Real Estate agent, and a Mortgage agent.
Not your average teddy bear.