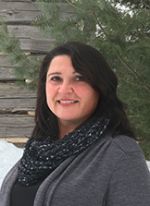 Patricia Mcmurtrie

Wausau, WI
Copywriter, Researcher, Social Media Expert, SEO Expert, Resume Writer, Desktop Marketer
B-to-B, Christian, Fundraising, Health, Self-Help, Web/Internet
Your words can excite and motivate your customers.
Twenty years of writing experience taught me to explore and capitalize on the "why" behind each call-to-action.
As a co-owner of a marketing agency for 15 years, I developed business insight, marketing savvy and interpersonal communication skills to reach people at all levels. My expertise includes:
•Writing actionable B2B and B2C website content and advertising copy
•Researching and writing topical blogs and social media posts proven to amplify engagement by 50% and 40%, respectively
•Identifying messaging and user-experience discrepancies
•Providing intuitive and creative marketing solutions
•Interviewing industry experts and writing influential articles
My commitment to writing persuasive copy and engaging content can be a lead-generation asset for you.
Start writing your social marketing content, advertising copy or informational copywriting project today.
Contact me at pamcmurtrie@gmail.com.