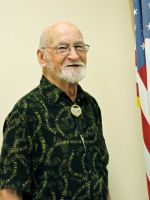 Robert Neff

Powell, WY
Copywriter
Fundraising
I call myself, "The Seasoned Wordsmith".
As an educator, I have more than 30,000 hours in front of classes, congregations, and conferences. This teaching includes Mathematics, Advanced Electronics, USMC Supply Operations, Management, Survival Techniques, and Computer Technology. I have developed several courses from concept to implementation.
I have a strong background in weaponry and Weapon Delivery Systems. A "Missile-aneous" list of experiences includes: HAWK; SNARK; DRAGON; Sidewinder; Sparrow; Phoenix; and Harpoon. I also mastered the F-14's Target Acquisition Radar, the AWG-9.
I have a great affinity for the less fortunate and particularly enjoy writing Fundraising Letters on their behalf.