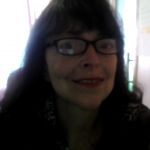 Carol Olafson

Wynndel, BC, Canada
Copywriter
Christian, Fundraising
I am an AWAI certified Chrisitian copywriter, specializing in the Chrisitian, Fundraising and Education fields.
My education (M.Div.,M.A.) as well as experience as a pastor and hospital chaplain give me an understanding of the Christian market, and how to help your business or nonprofit grow.
My experience as a college instructor (which I loved), gives me an inside understanding of colleges and universities, so that I can promote enrollment and fundraise for your school.
My passion is to help Christian businesses, nonprofits and colleges prosper; Psalm 1. If your goal is to expand as well as to honor the Lord, contact me to help you with the following:
-email and autoresponders
-case studies
-content and landing pages
-blogs and articles
-print ads and direct mail
-additional projects upon discussion
Contact me or phone to set up an initial consultation. I look forward to meeting you to discuss how I can best meet your needs.
Carol at;
walnuttree2016@gmail.com
ph.(250)710-9549