Meet AWAI-Trained Writer: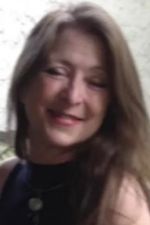 Professional Background:
Being a Self Employed Health Insurance Agent for the past 14 yrs who is fed up with Misogyny in this country, I recently launched my Feminist-leaning Anti-Bullying program for "Emotional Intelligence in the Workplace" at https://www.revolvingdoorhr.com/about-revolving-door-hr
Freelancing my business services in the Health Insurance Market for 14 years, I now offer my expertise in prospecting for YOUR Clients – both in the Individual & Business to Business arenas - with sparkling sales copy designed for action.
My approach is Needs-Based, highlighting how doing business with YOU can solve their problems & be the answer they are looking for.
Knowing my Audience – YOUR Customers – leads them to answer your call to action by highlighting the benefits of doing business with you rather than your competitors.
I have been in the trenches with the bumps, bruises & skinned knees that I gained my valuable experience from.
Let me put my tools and experience to work for you!