Meet AWAI-Trained Writer: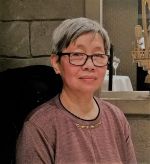 Professional Background:
If you are doing content marketing in healthcare, I can help you write articles, special reports, blog posts, and other content to support your campaigns.
I am a retired nurse and have worked in healthcare for almost 50 years, from acute medicine to public health.
Apart from nursing qualifications, I have a degree in biological science and a postgraduate degree in information science.
I learn a bit about marketing when I was managing an acupuncture clinic. I was tasked with promotional campaign which included writing ads, producing brochure, and writing everything relating to the business.
I have completed several courses offered by American Writers & Artists, Inc. : web copywriting, website building, and health copywriting.
I am committed to writing good and well researched content. You can check out my writings at
https://www.elderlyfallprevention.com.
This is a piece of AWAI course work which I will continue to maintain.