Meet AWAI-Trained Writer: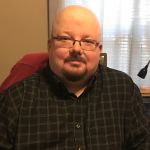 Professional Background:
When it comes to Casino Gaming and Security/Surveillance technology, I can provide you copy with first-hand knowledge of these areas of study.
I've worked in the casino industry for almost 17 years. Surveillance & Security is a huge industry and I speak the language.
For the companies who sell to casinos, especially vendors who sell technology and software, I have the experience it takes to construct a well-written advertisement or series of emails, web copy or sales pages.
Within the realms of surveillance and security systems, access control, and slot tracking systems, I'm your writer.