Meet AWAI-Trained Writer: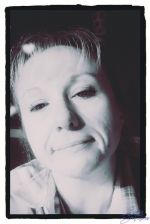 Misty Brock
| | |
| --- | --- |
| Location: | Defuniak Springs, FL |
| Professions: | Copywriter, Graphic Designer, Researcher, Desktop Marketer |
| Specialties: | B-to-B, Christian, Fundraising, Self-Help, Web/Internet |
| Website: | www.3mkzsoulutions.com |
Professional Background:
I became a Corrections Officer in 2001 (18yrs), obtained an AA in Business Mgmt in 2007, then in 2018 a traumatic family event left me not only in Shock, but depressed, and suffering from Anthropophobia.
My current works, unpublished include poetry, children's manuscript series (complete/unedited), picture books, Christian song books, and a secret project. Areas of interest in the freelance market include: case studies, mental health, child abuse, parent alienation syndrome AWARENESS, B2C and B2B.
A new business owner as of last month, 3mkzs Soulutions, completed AWAI's Accelerated Copywriting course in September 2019, and was published on Reedsy.Com's short essay contest in January. New blogger on WordPress, newly monetized affiliate marketer, learning graphic designer, and mother of two little girls.
With enough information, determination, hard work, and my 'out of the box' style,I will help to create a better reality for the youth of tomorrow!