Meet AWAI-Trained Writer: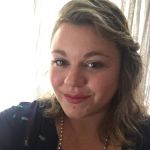 Shannon Songer
| | |
| --- | --- |
| Location: | Tool, TX |
| Professions: | Copywriter |
| Specialties: | Christian |
Professional Background:
I am brand-spankin' new to the world of writing...like a brand new baby. Spank, spank, breathe! Hello, world!
I have written for a local website called cedarcreeklake.com and have done some stringer work for the local paper. My writing has been described to me as vibrant, colorful, and fun! A breathe of fr.... haha! Now, I'm getting carried away. I can tone it down as well. Just tell me what you want, I'll write it!
I suspect I will need to change this description soon as I mature in the writing world but for now, I'll keep it light to fill in the blank. Love and Blessings! -Shannon