Meet AWAI-Trained Writer: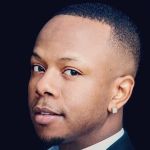 Rory Chambers
| | |
| --- | --- |
| Location: | London, UK |
| Professions: | Copywriter, Researcher, Social Media Expert, SEO Expert |
| Specialties: | Health, Self-Help, Web/Internet |
Professional Background:
For more than a decade, Rory D. Chambers was a professional driver working within the public passenger transport industry.
Working a variety of different shifts from early mornings, midday and late nights.
After working for some of the top public transportation companies in the UK, where opportunities presents itself to climb the corporate ladder but he came to the realisation that he was never going to be in control of the hours he work.
The industry I was in…the better you do, the more responsibilities you get and the higher the expectations. I was always working away on different driving assignments, and after a while I started to feel empty because having a new born baby girl means that I was missing and so was her.
I couldn't fathom being any from my daughter much longer, robbing me and her of valuable moments that I could never get back. So I decided that it was time for me to do something more fulfilling where I can work on the things that matter most and do it without being confine to a location of work.
I wanted to have the time and flexibility to spend more time with my daughter, home school her and really be fully present with her.I was made aware of AWAI back in 2017 during my search of starting an online business that would allow me to work from anywhere I choose to, while doing work that I love.
At the time I was really on a journey of creating a laptop lifestyle but I was distracted by the many different ways to make money online, the shiny-object syndrome. Which basically cloudy my vision and decisions to the opportunity that was present before me with AWAI.
Nonetheless, I chose to sign up for their email list where I would receive emails but I lost interests overtime and stopped reading these emails. Four years later during the pandemic, I was adamant that its time for me to create a business that I love and allow me to work from home or wherever I choose to work from.
At the time, I was researching content for my book that I had been writing for years. One day, the thought crosses my mind, "I live reading, researching and writing, so why not find a way that I can do what I love and been doing whilst being paid to do it". This thought lead me to rediscover AWAI and I thought to myself, this has to be the universe revealing to me the work that I was destined to do.
I started going through the library of free webinar training, reading articles just to get a feel of what it would be like to train with AWAI. After watching a number of video trainings via Youtube, I then decided it was time to find a paid writing program that would enhance my skills and improve my chance of becoming a paid writer.
Through the pre-recorded training videos and articles, I learned about the AWAI Method to Becoming A Paid Copywriter.
Whilst going through the training programs, I was still doing my reading and research into how to start a successful freelance writing/copywriting business fast. Because to be honest, I was simply fed up of having to get up every single day to go work in a job that I no longer enjoy doing.
In addition to that, I have a two year old baby girl whom I truly adore and just want to spend as much time with her, home school her and really be present with her.
Choosing to become a professional writer/copywriter is to be able to level up on my writing skills and learn what it means to get paid to write words that inspire, impact and engage with others.
Being able to choose the types of clients I get to work with by empowering businesses to reach their ideal audience and how much I get paid. I knew I was onto something special and the more I study, read and research the more I wanted to start my new career as a paid professional writer/copywriter.
I want to use my gift as a writer by collaborate with the change agents of brands, businesses and entrepreneurs who use their products and services to make the world a better place. Over the years I've launched many startups as an online entrepreneur. Most failed because I didn't really took the time to understand how to use persuasive writing to reach the right target audience to sell my products and services.
I've created many online ads on Facebook, Instagram and Google. I've also launch a number of ecommerce businesses where I've written my own web copy, product descriptions, emails, and I've launch sales funnels with Clickfunnels. Since 2014, ive been dabbling with entrepreneurship but I never got the big break that I had envisioned for myself and my family.
I can honestly say that I've had more loses than wins when it comes to business startups, so im pretty confident in knowing what makes or break a business. As business owners, we have to understand how to market our products and services to our target audience in the most cost effective and efficient way. Being able to communicate your marketing messages that not only engage with your potential audience but allow them to take the action towards a given/offer.
Through professional copywriting, I would not only able to grow my own business but also help other businesses communicate their products and services to their ideal audience. Which in return will allow businesses to collect valuable marketing information about their prospects, nurture them via effective email copy and close more sales.
Today my vision for the future as a professional writer/copywriter is collaborate with change agents within the parenting, self-help and health niche to create copy that roars, inspire and educate, and turn prospects into money for their business. So that they may have a bigger reach and impact more lives.