What if you could achieve an A-level copywriting career?


Get Help from Clayton Makepeace and the World's Top Copywriting and Marketing Experts Every Month in the Makepeace Mastermind Alliance.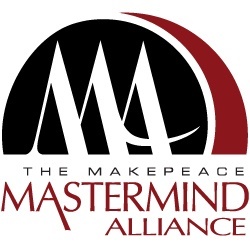 And get writer's cramp taking great notes on their best-kept success secrets. Talk to them online and get their answers for the challenges YOU are facing now! Meet your fellow members, share ideas, get help and offer help to fellow members on our secret Facebook page.
By joining The Makepeace Mastermind Alliance, you'll power up your copywriting skills and earn bigger money, sooner. As a member of this group, you'll be on the fast track to living the writer's life because of everything you'll receive, including …
Monthly access to Clayton and other industry leaders.
Membership in a top-secret Facebook group exclusive to this alliance.
Hot seat critiques of your copy by Clayton and fellow group members.
Clayton's analysis of other people's copy that amazed him.
Sneak peeks at projects Clayton's working on.
Interviews with copywriting legends.
What's working and what's not working in the industry today.
And so much more!
But, this group is about more than just increasing your skills in an online writing forum.
It's also about the contacts you can make to push you toward a more lucrative career.
When you join, you'll become part of Clayton's "go-to" group of copywriters. This is the only place he looks when he needs to hire someone to take on a project for him. And, by his own account, there are PLENTY of collateral projects associated with his sales letters and VSL's.
In addition, Clayton has a Rolodex filled with the names of major marketers and publishers. And his opinion carries a lot of weight. So when one of them says, "Hey Clayton, do you know any good copywriters?" you'll be one of the select few he could recommend.
As long as you're serious about becoming an A-level copywriter, Clayton wants you to join. He wants to help you bring your copywriting career to a whole new level of success.
With The Makepeace Mastermind Alliance you will elevate your skills, reach higher for your business, and get the contacts you'll need to make that happen, sooner.
The Makepeace Mastermind Alliance: $3,000.00 for a standard one-year membership
For More Information, click here …