This Week from AWAI …
REVEALED: How to Make Money Writing in Your Spare Time
Kathy W. writes about tomatoes for a few hours each week … and earns enough to pay her children's college living expenses …
Tomaz M. quietly writes about vacuum cleaners and makes an average of $1,000 per day … (That's more than $350,000 per year!)
Holly H. earns more than $100,000 per year writing about ways to make money from home …
Click here for our report explaining everything.
The Fastest Way to Become a Well-Paid Copywriter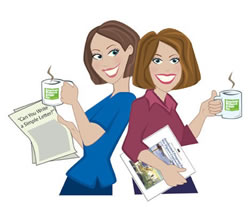 Join Katie, Rebecca and special guest experts for an in-depth, comprehensive webinar series where they'll walk you through one section of The Accelerated Program for Six-Figure Copywriting at a time, in extreme detail.
You'll learn all the skills, secrets and techniques you need to become a successful copywriter — all in a matter of 10 highly-productive hours.
Learn about the special training series here.