Kathy Widenhouse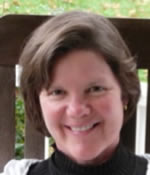 AWAI Member Since: 2003
What's your current occupation?
Freelance Development Writer and Consultant
What's your former occupation?
Military Musician (now retired from the service)
What was the first project you landed?
Writing appeal letters and email marketing messages for a nonprofit organization.
What are your current projects?
Donor newsletters, appeal letters, website copy, brochures, strategic plans, promotional emails. I've also launched three websites after taking Nick Usborne's Money-Making Websites course through AWAI: www.tomatodirt.com, www.cookie-elf.com, and www.nonprofitcopywriter.com
What has been your proudest copywriting moment?
A client needed a specific amount of funding to keep his organization afloat – and my appeal letter put him over the top in less than two weeks.
What's your favorite niche to write for?
What's your writing routine?
I do most of my drafts and editing in the morning, when I'm freshest. I do follow-up work, interviews, business-related tasks, reading samples, and other business-development tasks in the afternoons.
Please give us an example of how your life has changed since becoming a copywriter.
I work very hard, but I have a tremendous amount of freedom knowing that my clients need my skills. I use that freedom to work according to a schedule that fits in with my family life. That freedom has also reduced stress about our family finances.
Another added benefit is the sense of purpose I have in my work. I get deep satisfaction knowing that that I'm helping my clients with their mission to impact ives.
What success tip would you like to share with your fellow writers?
Read a lot. Ask clients a lot of questions. Make sure you have a grasp of what they do. Show them you care about their work. Go the extra mile. Rewrite.
When did you realize you were living the copywriter's life?
When I did my income taxes the second year after I'd started my copywriting business.