The Most Important Words in Copywriting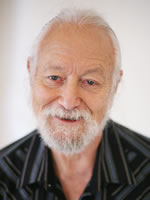 Will Newman
I'm a word lover.
More than love, though, I respect them and how they're supposed to be used and the power they hold.
And that's what we're going to talk about this week … words, the tools you use in crafting persuasive, successful writing. Your tools for gaining the writer's life.
We'll start today with the most powerful words in your writing … verbs.
Revisiting seventh grade English: The verb is "a word that expresses action or being." Ho-hum. I prefer Karen Elizabeth Gordon's description. As the author of numerous entertaining and offbeat grammar books, she calls verbs "the heartbeat of a sentence."
Verbs bring life to your writing. Take a look at the following sentences:
Natural pain relievers move more quickly through your bloodstream than synthetic ones.
Natural pain relievers surge through your bloodstream faster than synthetic ones.
Not much doubt. "Surge" packs more punch than "move." The verbs you use matter. But no matter how strong a verb you choose, it loses 90% of its power if you cloak it in passive voice.
Don't sit there passively …
Passive voice — a sentence like "the letter was written by Marsha" — deadens the writing. Passive voice makes seeing the picture difficult.
Active voice is how you talk to your friends. You put the person acting in front of the verb. You say, "Marsha wrote the letter."
Active voice makes your sentences livelier and more vivid. It's easy imagining Marsha sitting at the computer, writing the letter. You can visualize it mentally.
Active voice is conversational, natural, more convincing.
The same goes for copywriting. "While visiting China, a brand-new idea in supplementation was discovered by Dr. Smith." This feels like Dr. Smith passively hung out when he accidentally stumbled across the idea.
"Dr. Smith discovered a brand-new strategy in supplementation while visiting China" is much stronger. You can imagine him talking to herbalists, picking plants beside the Great Wall, and … well, you get the point.
3 strategies to banish the passive voice …
Here are three passive voice killers from my friend and editor and Master Copywriter, Jen Stevens …
Passive Voice Killer #1: Use 'you'
"If time is available, a car should be rented and a visit to the hilltop town of Gordes enjoyed."
Change to:
"If you have time, rent a car and enjoy a visit to the hilltop town of Gordes."
Passive Voice Killer #2: Put the "doer" before the verb
"When deadlines are met by the copywriters, they're paid on time."
Change to:
"When copywriters meet their deadlines, clients pay them on time."
Passive Voice Killer #3: Drop helper part of the verb
"The school was opened nine years ago."
Change to:
"The school opened nine years ago."
Now, don't try to eliminate passive voice while writing. Let ideas flow naturally. Get them down on paper first. Then, attack your copy with a keen eye. Slash passive voice from your second draft and after.
You won't be able to get rid of all passive voice. Sometimes, you have no alternative. But eliminating passive voice where possible strengthens writing and makes it more vivid and convincing.
On Wednesday, we're going to visit a verb immortalized by Shakespeare that dulls copy as much as passive voice.
Until then, we'd love to hear your thoughts on passive voice, verbs, and being a word lover. Leave a comment below.

The AWAI Method™ for Becoming a Skilled, In-Demand Copywriter
The AWAI Method™ combines the most up-to-date strategies, insights, and teaching methods with the tried-and-true copywriting fundamentals so you can take on ANY project — not just sales letters. Learn More »

Published: April 4, 2016