Interview with a Barefoot Writer: John Forde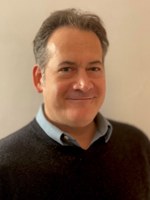 John Forde
"I've been lucky enough to work a few months in London … a couple of months in a French farmhouse … beach side on both coasts of the U.S. … in a large, rented flat in Barcelona … in an enclosed garden enclave with a pool in Portugal, near the Algarve … under a grape arbor each morning, for a couple of weeks in Greece …"
— John Forde, Internationally-Based, Award-Winning Six-Figure Copywriter
Dozens of copywriters — myself included — credit John Forde with helping them master the art of persuasive writing. Thanks to his participation in private seminars and conferences like AWAI's FastTrack to Copywriting Success Bootcamp and Job Fair, he's guided countless writers to six-figure success over the years.
Certainly, John has been able to help so many other writers achieve freelancing success thanks to his own finely-tuned writing abilities and his love of good copy. Throughout his 20-plus years as a direct-mail copywriter and financial editorial writer, John has generated well over $30 million in sales for his clients. He has also helped his clients successfully launch dozens of products, such as taking previously "unsellable" products and writing packages that sold millions.
John's writing accolades don't stop there. He has earned numerous awards and honors throughout his writing career, including being named "MVP" for Agora Financial Publishing and the 2008 Copywriter of the Year by American Writers & Artists Inc. He is also the co-author of Great Leads and is the creator and editor of Copywriter's Roundtable e-letter.
These days, John does most of his writing from Paris, where he lives with his wife and two kids. We connected with him there on a cool spring evening. Read on for his sage advice on successful freelancing, including how best to interact with clients. Plus, don't miss his closing tip — you may not hear it very often, but it's a proven way to get you closer to the coveted title of successful Barefoot Writer.
With an education in the classics, how did you wind up as a writer?
That's a good question. It's tough to say which came first, to tell the truth. I started out wanting to study English Lit in undergraduate school but then chickened out, because I didn't think it would take me anywhere. I'm almost ashamed to say, I switched to business — which I found easy but pointless, for me at least.
I actually went on to study classics in grad school as a way of giving up on all that. The itch that originally pushed me toward English Lit was there and I had to scratch it. And yet, I really think it's the classics that help me most now.
Those Socratic "great discussion" sessions are about as close as you can get to productive brainstorming, where everybody's exploring the idea that's hiding under the surface. And the philosophers are all about rhetoric and persuasion.
Heck, everything Aristotle had to say on ethos, logos, and pathos — persuasion that's built on trust, emotion, and logic — was worth the price of admission all by itself.
What led you to freelance copywriting?
I started as an understudy of copywriting giants Bill Bonner and Michael Masterson (pen name for author and copywriter Mark Ford) at the Agora office in Maryland.
I first went "Barefoot," though, when I was younger and still single. I wanted to fulfill a dream by living in Manhattan, so I got an apartment in the West Village and that was that. I took my clients and projects with me and set up shop, where I stayed for about three-and-a-half years.
Since then, I've been lucky enough to work a few months in London … a couple of months in a French farmhouse … beach side on both coasts of the U.S. … countless times while visiting relatives, both for holidays and during those kinds of serious family situations where one wants to be close … in a lakeside cabin in the Pennsylvania mountains … in a large, rented flat in Barcelona … in an enclosed garden enclave with a pool in Portugal, near the Algarve … under a grape arbor each morning, for a couple of weeks in Greece … and so on.
How did you wind up living in Paris?
I used to work in an office here in Paris. My main client, Agora, had an empty desk they let me use. But when our daughter was due to be born, I opted to stay home for work so I could be there for any emergency trip to the hospital. Then, I stuck around afterward to help. And from there on, I just never went back. That was a little over eight years ago. I was freelance by then — a more lucrative arrangement for me — so it was something I was able to do.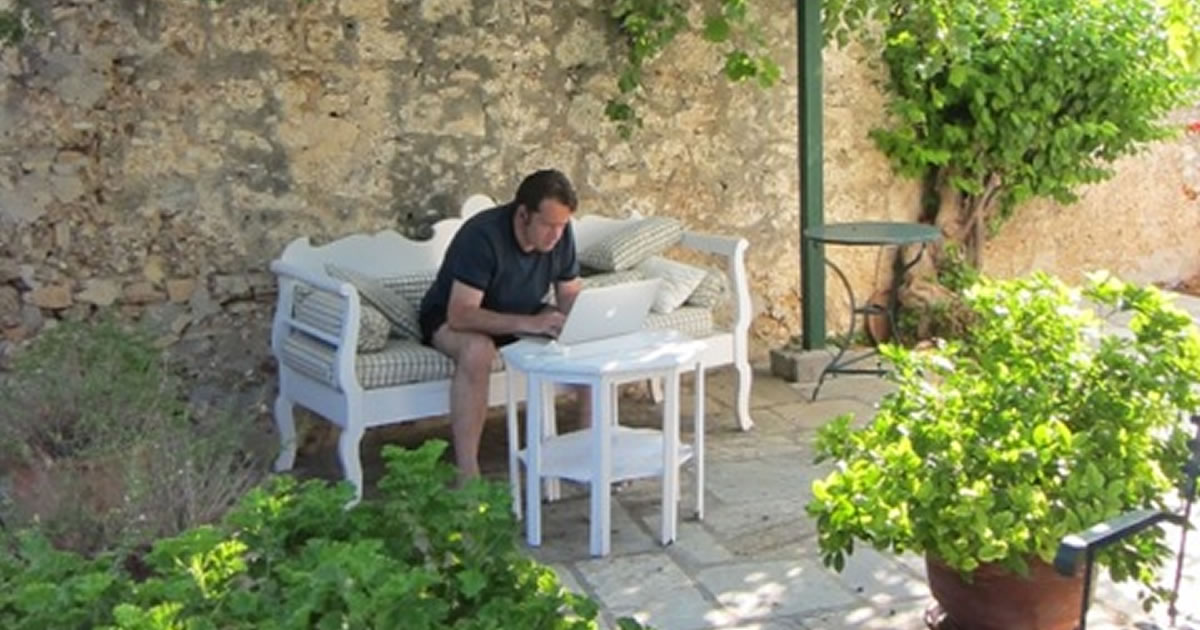 Your life sounds like a vacation. What do you do when you actually take a vacation?
Of course I take vacations where I don't do any work at all.
But sometimes you want to hit the road but still get things done. To do that, you need a special "on-the-road" routine. Or at least I do. For me, it means getting up a lot earlier than usual — around 5 a.m. — and going straight to the laptop to work until about 10 or 11. By then, everybody else has been up for a bit, so I have some breakfast and a shower and I'm free to go do something with the kids and my wife. I can usually squeeze in a nap or exercise or a little more work after lunch. Honestly, sometimes my vacation schedule is more productive than my regular one, because I know I've got that time limit to beat.
When you're home, what's a typical writing day like?
Because I work from home, I have no commute, which is a godsend.
My wife and I get up and walk the kids to school together. Then I go for a morning run, during which I try to listen to audiobooks related to whatever project I've got on my plate. I do the same while eating breakfast, trying to read through articles I've "clipped" to read on the iPad.
You've got to do a lot of reading and self-education on the topics you write about. It's the secret to finding those golden-nugget proofs that can make or break any promotion you write.
After a quick shower and getting dressed, I sit in the same blue chair in our living room and write for four hours … either in one large block of time or in 33-minute, 33-second sub-blocks. That's a nod to legendary copywriter Gene Schwartz, who set his egg-timer to the same number to help him get started.
I break for a quick lunch — just a couple of minutes, usually — then go back and do more reading, check in with work emails, or rewrite what I've written. And most of this, I do standing up with the laptop on top of a cabinet in the dining room.
I'm usually in a time zone ahead of my clients, so it's easier to postpone meetings until after 4 p.m. But I think that's key, even if you're working for someone on the same hours or in the same location. You have to get into a zone to write. So anything you can do to block out disturbances is key.
I used to catch up on writing at night, but I don't do that anymore. It's not good for family life. It also kills some of the urgency you want to feel during the workday, because you start to unconsciously postpone things for later.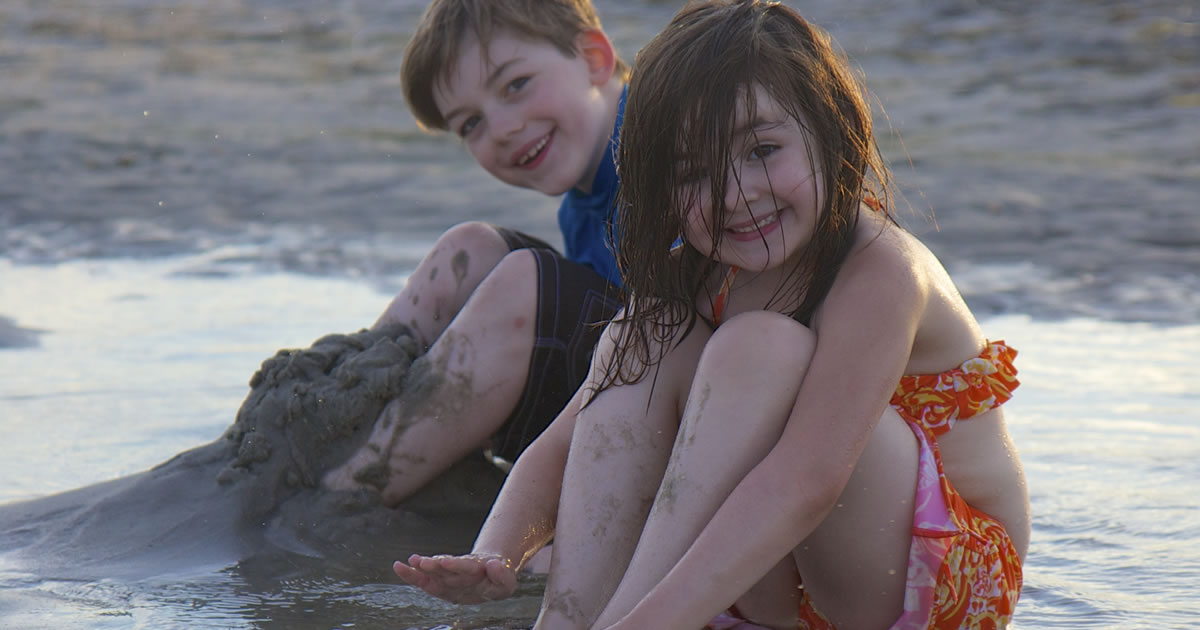 You do a lot of training with junior copywriters. What's the most common writing mistake you see from folks new to this business, and how can they avoid that mistake?
Far and away, it's finding the Big Idea that's going to hold the rest of the sales pitch together. And that's not just a newbie mistake, by the way. It's a risk that never goes away. You just get a little more sensitive to it later in your career. The best way to avoid it, I'd say, would be to dig in deep, early.
Try the product, talk to everybody you can on the inside, talk to customers, read everything you can that might be related, and then once you've worked out some ideas, bounce those off a few trusted people to see how they hold up. Pretty soon, you start hearing bits everywhere that will help shape your core selling proposition.
You've earned your clients hundreds of thousands of dollars multiple times over. With all that success, what's been your proudest moment as a writer?
Money is, of course, great. And earning money for clients helps me earn money too. But I'd have to say that, beyond the bottom line, I love beating the challenge others couldn't beat. I've been lucky enough to have that happen more than once.
The first time was with a "fax alert" trading product in the mid '90s. Nobody could sell more than $50K in subscriptions per year. My first promo for it sold over $2 million. The editor was astounded. There was another time I helped a younger guy launch a biotech research service. Not only did it launch his career, he's now got a publishing company of his own.
And then there was the research advisory from a charming, 86-year-old Austrian economist. His publishers kept him on for sentimental reasons, but had no idea how to sell his service. I was able to dig in and create a promo that took it to around $3 million or so. I like to think that made the editor feel at least a little bit vindicated for what pretty much amounted to his life's work.
But I'd have to say some of my proudest successes don't belong to me, but to some writers I've had the chance to train. More than one went on to build his or her own multimillion-dollar business. Many more earn six-figure incomes writing copy. I'm glad to think I might have helped make some of that happen.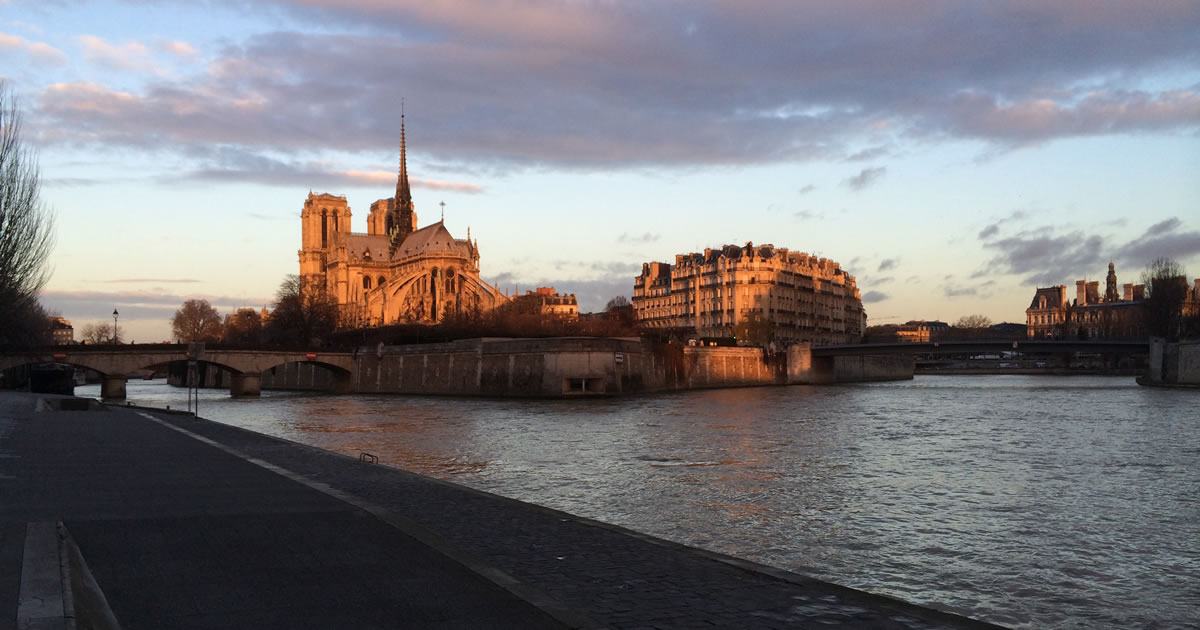 You've received a lot of Glicken over the years from your writing projects … what's the best you've ever gotten?
Well, I met my wife through work. Does that count? [Laughs.]
I'd have to say travel ranks pretty high. Paris, London, Warsaw, Dublin, a wine valley in Germany, more chateau stays than I can count. Apartments and hotel suites rented, plane tickets offered, all as enticements to get me to come give copywriter training or to attend a brainstorming session.
I guess somebody once gave me a MacBook for running a private copywriter Bootcamp. A client also gave an iPad as a Christmas gift. I'm a nerd for that stuff. We even got a dishwasher once, for hosting a photography workshop in our Paris apartment. That came about via a writing client. I'm sure I'm forgetting a few things.
You live the kind of international life most freelance writers dream of launching. What lessons have you learned about freelancing successfully overseas?
There's a lot that depends on where you land, related to local laws and the like. Equipment-wise, you learn pretty fast that less is more. Especially now, a good and portable laptop and a great Internet connection are all you need. And yes, I like working the time zone advantage enough to mention it twice. East of a client, in my opinion, is always best.
The real lesson, though, is that if there's ever any opportunity for you to meet with your clients face-to-face, take it. And that includes social time, not just meetings during work hours. Email and even videoconferencing are no substitute for personal interaction.
Do you still do any work as a cartoonist or illustrator?
Ha. Only in our own house, where the kids and I spend more than a few Saturdays drawing together. Both our kids love cartooning — I guess all kids do — and I get as excited by it as they do.
What's one thing about you no one knows?
Probably nothing. I'm so hooked on telling stories, I've pretty much plundered my archives! I guess I have a few "extra" hobbies — photography, guitar, and cooking. Also, I speak French (badly) and wish I spoke Spanish (one day). And, much as I like to travel, I hate going anywhere without my wife and kids.
What does your future hold as a writer?
I hope it holds a lot more success for my clients, via my copy. A lot of copywriters end up launching a product or business, using the same skill set. I actually enjoy the writing aspect, so I'm not sure I'll ever do the same. It gets harder to write when you're managing people. Just the same, it might be inevitable. I've got lots of ideas, not just for my own product launches but to help out friends and family who could use a leap to the next level.
Who is your favorite poet and why?
Clever question. I didn't expect that. I love Yeats, almost certainly because my mother — who's also a writer — always has. She has a master's in English Lit and Yeats was her focus. We had a portrait of him in our house. I'm sure it sounds cliché, but he's got a poem about the "pilgrim soul" — and another, "Adam's Curse" — that I got stuck on after a college breakup. I like Blake too, though not so much for his writing, but for his illustrations.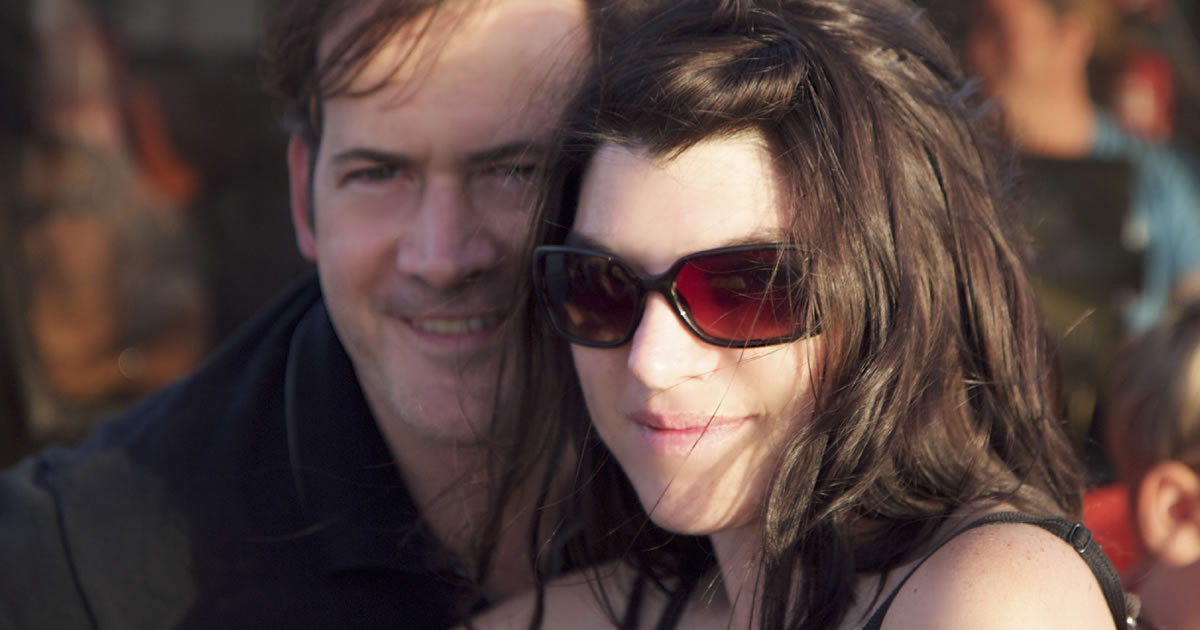 How do you keep all of your writing projects organized?
I went looking for an alternative to Microsoft Word awhile back and found "Scrivener." It's a great program for organizing big projects and it runs on both Mac and PC. It lets you build an outline that you can flesh out with mini-documents, so you can dump in notes and ideas as they come. I also keep a folder for clips and later projects, organized by the themes I usually write about and the products I usually write for.
For folks brand-new to the idea of writing for a living, what step do you recommend they take first?
Read. First, last, and middle. The quality of what you put out depends substantially on what you put in. It's also going to help lead you to the kind of writing you think you'd like to do most. But also, make sure that you get a project — one you'll be accountable for to somebody else, preferably the person who will pay you to do it — and start writing. A lot of writers forget the obvious: that if you're not writing anything … you don't get to carry the title. Even a small project is okay. You've got to get out there.
This interview was previously published in the April, 2014 issue of Barefoot Writer. To read more interviews from fellow Barefoot Writers be sure to check out The Barefoot Writer's Club.

The Professional Writers' Alliance
At last, a professional organization that caters to the needs of direct-response industry writers. Find out how membership can change the course of your career. Learn More »

Published: March 13, 2018