Demand Is Growing for These 8 Copy Projects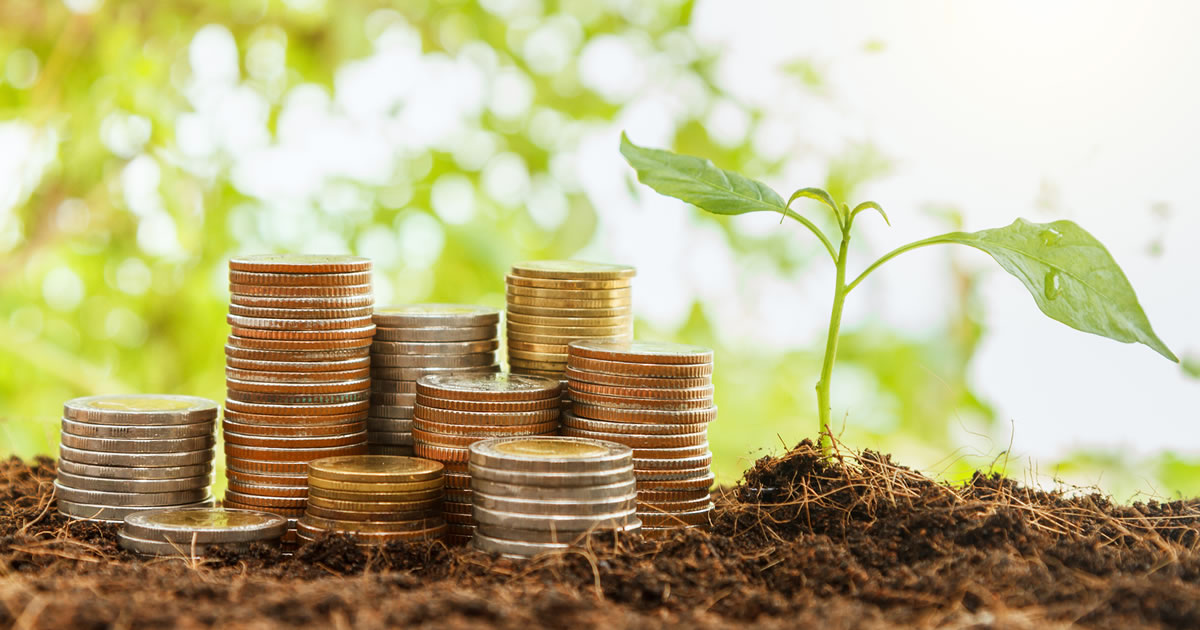 I Ching, also known as The Book of Changes, just happens to be one of the oldest books in human history. It's a compilation of 3,000 years of Chinese philosophy on life, the universe, and humans.
One idea from the book is a concept known as The Law of Change … where things constantly evolve. The universe is not static … it's always changing. The same is true not just in life, but in business.
Direct-response marketing hasn't been around for thousands of years, but it too has seen its share of changes.
For instance, when I started out in this industry almost 30 years ago, there were only two types of in-demand copywriting projects. One was long-form sales letters. They were the main channel of marketing for acquiring new paid customers. And copywriters who could write those letters were in high demand.
The second most coveted channel was renewal marketing. Once you acquired that new customer, the next step was getting that person to renew their subscription so money was always coming in the door, or rather, into the company's bank account. And once again, copywriters who knew how to write a renewal series were in-demand.
While those are still important, direct response has evolved, plus the explosive growth of the internet has created all-new marketing channels and opportunities.
One new popular online tactic, remarketing, allows companies advertising with Google to reconnect with potential customers who showed an interest in their products and services but didn't take any action. Companies hope that by reaching out, this time the prospect will complete a purchase.
But remarketing is just one type of online campaign that uses multiple types of copy to reach prospective buyers.
Today, every marketing campaign requires at least 8 critical copywriting projects. We call these critical pieces "collateral" copy.
If you're not familiar with the term, "collateral" is the smaller work — ads, landing page, lift notes, "stick letters" — all the campaign elements online direct-response marketers badly need. These numerous pieces are all used to support just one long-form sales letter.
So today, I'm going to share with you 8 of the most pressing copywriting projects that marketers need done to keep their businesses thriving. These 8 collateral projects could launch your freelance writing career:
In-Demand Collateral Project #1: Space Ads. These are the little ads in online e-letters and newsletters. They can turn a percentage of readers into potential new customers. They're a great way to test new headline ideas, but are also a great training ground for writing Pay-Per-Click ads, website banner ads … even Facebook ads. These types of ads are short, usually around 50-150 words, which means you have to know how to get the reader's attention with very few words. ($100-$150 for a 50-word ad)
In-Demand Collateral Project #2: Editorial/Content Articles. A newsletter article is a longer, more research- and proof-intense piece of writing, and "sells" a more sophisticated idea. Newsletters and articles create relationships with readers, and keep them engaged with the long-term goal of converting them to customers. ($150-$800 for an article or blog post)
In-Demand Collateral Project #3: Emails. Emails are the most effective marketing channel for connecting with prospects and moving them to take a specific action. Emails have a variety of intentions, including one-two page short personal "lift" notes, "Welcome" or "stick" letters which reaffirm a customer's decision to buy, upsell and downsell emails, and "clicker" emails that offer prospective buyers a second chance. They all need to grab the reader's attention and build trust and goodwill. This is a must-have copywriting skill. (A series of email lift notes for a marketing effort can pay $1,000 or more, depending on how many you're asked to write.)
In-Demand Collateral Project #4: Lead Generation Landing Pages. The landing page is the place all your ads … all your emails lifts … all your social media posts drive your potential buyer. It's also the place you send the prospect to sign up for a free report or free e-letter. It's got to be great. In an instant, your prospect must see the immediate benefit of staying on the landing page and settling in to read the sales copy you've written for your client. You can't be a great copywriter without knowing how to write landing pages. ($450-$1,000 or more per page)
In-Demand Collateral Project #5: Sales Funnel Copy. The sales funnel is a delicate "dance" between engaging your customer or prospect with great, useful information … and moving him to the next action or sale. Part of the funnel includes autoresponders, a series of pre-written emails that automatically continue the dialog with your customer, offering valuable and useful content on subjects you know they're interested in. They build trust and goodwill, creating a relationship with the prospect so they are more likely to buy more of the goods and services your client offers. This is a must-have copywriting skill. (Funnels with autoresponder series can pay $1,500, $2,000, and much more, depending on complexity and number of pieces. Plus, you can earn even more as the architect of the funnel.)
In-Demand Collateral Project #6: Video Scripts. Video is exploding right now. Two-to-three minute videos are great for demonstrating how a product works … showcasing user testimonials … building your client's brand … or offering useful tips and information related to your product's benefits. Short videos are also highly versatile … Use them on client websites, YouTube, Facebook, and landing pages. ($125-$150 per "script minute")
In-Demand Collateral Project #7: Search Engine Optimization (SEO). One of the most valuable services you can offer a client. There's a massive demand for copywriters with the ability to write web content and content-marketing copy that gets the client organic (aka free) Page One search results on search engines like Google, Yahoo, or Bing. ($700-$1,200 per page)
In-Demand Collateral Project #8: Social Media Posts. The overreaching goal of social media copy is simple: drive new traffic to current marketing campaigns. But your social media marketing also has to reflect your client's personality. Social media is ideal for building relationships with prospects and keeping them engaged. Social media can be fun and rewarding. (You might land a $2,000 monthly retainer to take charge of your client's social media efforts.)
These 8 collateral projects are so in-demand right now, you could build your freelance writing business in a very short period of time just by focusing on these.
But here's something else to keep in mind …
You don't have to learn every single one of them at once to get started earning money. You could begin with the ones that best suit your skills or appeal to you the most.
Some copywriters earn a living specializing in writing emails or social media. Others like to focus on SEO and content.
That's one of the benefits of being a copywriter. You can pick and choose where you want to start from this list of in-demand collateral projects. And you can make a great living while you're learning.
No matter how you tackle this list, you're building a solid skill set. (I'd suggest you follow this method for the best chance of success.) Why not learn the skills to help your client get the most out of their marketing efforts and remarketing campaigns … and make a career for yourself at the same time?
Which of the 8 in-demand collateral projects intrigue you? Why? Are you ready to jump-start your learning? Share with us in the comments below.

The AWAI Method™ for Becoming a Skilled, In-Demand Copywriter
The AWAI Method™ combines the most up-to-date strategies, insights, and teaching methods with the tried-and-true copywriting fundamentals so you can take on ANY project — not just sales letters. Learn More »

Published: May 17, 2018