Dan Kennedy Has An Important
Message For You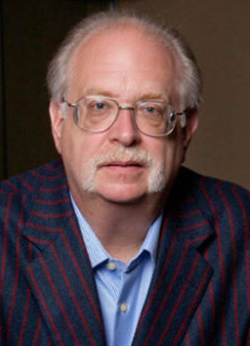 Hi, Dan Kennedy here, for AWAI. What if everything you've been led to believe, everything you're working on, to succeed as an independent, freelance copywriter is actually holding you back instead of propelling you forward?
There are a lot of common, popular, accepted beliefs about copywriting as a career or a business that are dead wrong, dangerous and delusional. They do harm, not good.
If you believe you should be farther along than you are … getting better clients more readily … making a better income from copywriting, and you are wondering why you aren't, you may find the answers in the new letter posted here.
The road to top income and success is always the road less traveled! That is the road I've traveled, and I'm happy to show it to you, if you'll let me.
You may find this letter challenging. Discomfiting. Or you may instantly recognize it as elusive truth about the business of copywriting, as it responds directly to doubts and questions you've been having privately.
Either way, the cliché applies: continuing to do what you are doing in the way you are doing it but never getting the progressive results you want is the definition of: insanity.
My approach to the Business Of Copywriting has been dramatically different than 99% of copywriters. Almost from my very start, more than 40 years ago, I have never made less than $100,000 a year. And for the past 20 years, I have made no less than $1-million a year, only working part-time.
And make no mistake: it is not talent or skill or brilliant writing that shall set you free. It is money. If that offends or upsets you, skip the letter. If that interests you, get to it immediately right here.

The Professional Writers' Alliance
At last, a professional organization that caters to the needs of direct-response industry writers. Find out how membership can change the course of your career. Learn More »

Published: June 9, 2019