Write a Powerful, 83-Word Email About a Vacuum Cleaner … And You Could Get a Check for $200!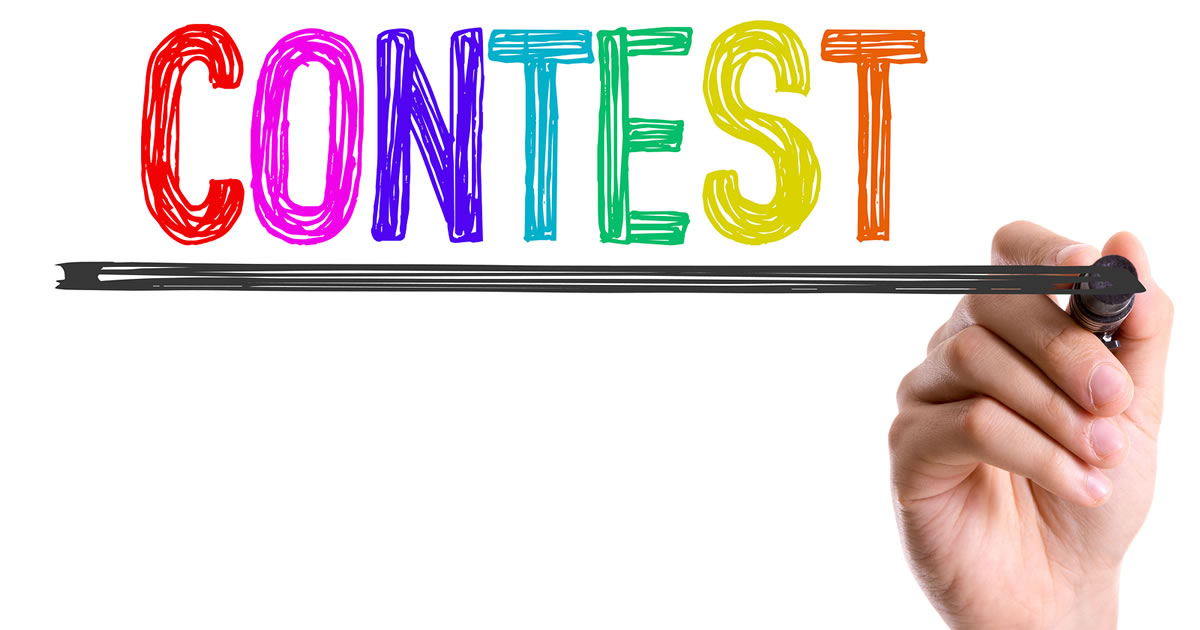 This could be your first paid freelance copywriting job!
I'm going to brief you on an online copywriting assignment, right now, in this article.
You're going to be promoting a voice-controlled vacuum cleaner. (I'd like one of those!)
And, if yours is one of the best three submissions, we're going to pay you $200.
Not a bad payday for 83 words!
We're doing this because we want you to have immediate, hands-on experience with writing for the Web.
And we want you to have that experience TODAY.
We've done this a couple of times before, and HUNDREDS of people have taken part. It's fun!
A team of us here at AWAI gets involved in judging all the submissions, and it's amazing to see so much great writing.
And yes, we sent out those $200 checks!
Here's How It Works …
First, keep reading.
I'm going to brief you on the job, just like a real client would.
Then I'm going to give you some tips on how to write the copy.
Finally, once you've written your copy and gone through a few drafts to make it the best it can be, you'll submit it to us (instructions below).
Think about it. Whether you're one of our three winners or not, this is a professional copywriting project you can put in your portfolio!
And it's a great opportunity to get a sense of what it feels like to be given a brief to write copy for a real client.
Are you in? I hope so.
Let's get started …
Here's Your Brief …
Your job is to write promotional copy for iRoboclean — a voice-controlled, robotic vacuum cleaner.
This copy is going to appear in an email.
There'll be a headline of 8 words or less that appears at the top of the body of the email itself.
Then a photo of the iRoboclean on a living room floor, then up to 75 words of text, followed by a button for readers to click if they want to learn more.
You probably get emails like this yourself … selling clothes, vacations, books, household items, and so on.
To be clear …
Headline of up to 8 words
[photo of iRoboclean]
Up to 75 words of body text
[The More Info button]
Don't worry about the photo or the More Info button. And don't worry about the email subject line.
Your task is just to write the headline and 75 words of compelling text.
And … in answer to a question we've gotten before … if you use just 6 words in the headline, no, you can't use 2 extra words in the body copy.
Up to 8 words for the headline.
Up to 75 words for the body text.
Basic Product Info
Your client will always give you some briefing information like this, whatever you're going to be writing.
The product name is: iRoboclean (I made the name up. But it's based on a real product!)
Target Audience: Homeowners who care about keeping a clean home, and like electronics too … because iRoboclean is controlled from your phone or smart home system.
Product: This is the latest edition of a robotic vacuum. It looks like most other self-cleaning vacuums.
Features:
Clean your house remotely from anywhere using the iRoboclean app available for any iOS or Android device.
Schedule cleanings via the app to keep your home debris-free.
Runs for up to two hours before automatically stopping to self-charge.
Multiple cleaning modes and vacuuming times.
Pre-select the areas you want cleaned using the app.
Brushless motor reduces standard vacuuming noise by 10%.
Anti-collision, infrared sensors tell iRoboclean to work harder on concentrated areas of dirt and helps direct the robot under furniture for a better clean.
Connect to Amazon Alexa and Google Assistant-enabled devices or other smart home devices.
What's unique: This robo-cleaner offers more features than most of its competitors. There are a few other voice-activated robo-cleaners out there, but not many.
Price: This is a $400 purchase. More than most vacuum cleaners, but less than some of the higher-quality editions.
(Pro tip: Don't mention the price in your copy. The price will be revealed on the website, after readers have clicked through from your email copy.)
How to Research and Prepare
Copy and print out the briefing information above.
Then go to Amazon and look at the features and descriptions of other vacuum cleaners …
Take notes. Get a feel for the products and the buyers.
In other words, do your homework!
This is how it goes with real clients. They give you a briefing, then you do your own research too, digging deeper and immersing yourself in the product or service.
Pro Tips for Making Your Copy Better
Once you've done all that research, you might think it's time to start writing.
Not so fast!
That's just Step One.
Step Two is to immerse yourself in the lives of your buyers.
Close your eyes and imagine yourself in the home of someone who might be interested in buying a iRoboclean.
Will this be their first purchase of this kind or product? What's motivating them? Why now?
Are they motivated mostly by the idea of a clean home? Or the actual convenience of being able to control the vacuum from their phone? Or is it more about loving the latest tech-enabled gadgets?
Not sure how to answer those questions?
Here's a special pro tip for you …
Go back to those Amazon listings. Now, instead of reading the product descriptions, read the buyer reviews!
THAT'S where you get to know how it feels to be in your prospects' shoes.
Totally immerse yourself in those reviews and opinions. Get a feel for the language buyers use when talking about these products.
Do that and THEN you'll be ready to start writing.
Remember … nobody truly NEEDS an iRoboclean. We've all managed to survive without a robotic vacuum in our homes! But a lot of people might WANT one.
Why? Why do we want them?
Answer that question and you'll be well on your way to writing some great copy.
Three More Important Tips
First …
I've been a professional copywriter for 40 years now.
But still, after all those years, my first draft is NEVER my best draft.
So … if you want to be one of the three writers who is rewarded with a $200 check, write several drafts of both the headline and body text.
Keep writing new drafts until it's the best you can do.
Second …
Almost every purchase we make is driven more by our hearts than our brains. We buy stuff to satisfy our emotions. We buy stuff to make ourselves feel good.
So … don't focus just on the tech features … give thought to the emotional triggers too.
Third …
You're not trying to close the sale with this copy. There's no buy button.
Your task is to make the reader want to click through to a sales page on the company website.
The purpose of the email copy is to make people interested enough to want to learn more.
Make them click that More Info button!
There Are Two Rules
First rule …
Play fair. Don't copy text from the Web. Make this all your own work.
Remember, the real value here lies in the practice, and in having a piece of writing for your portfolio.
Second rule …
You have a deadline. There's always a deadline!
You have 48 hours. That means we will cut off entries at 11:59 p.m. on December 12, 2019.
We'll announce the three winners in The Writer's Life. When? That depends on the number of entries. But we should have our winners selected within a couple of weeks.
Submission Details
Your submission needs to be dated by 11:59 p.m., December 12, 2019.
Only one entry per person.
(Remember, following the guidelines from a client is very important, so any submissions that do not follow these guidelines will be removed from consideration.)
I look forward to seeing your submission!
Time to dive in … and good luck!
Do you have any questions? Let us know in the comments.

Web Copywriting 2.0: Your Complete Guide to Writing Web Copy that Converts
Learn how to become an in-demand online copywriter for companies big and small. Online copywriting expert Nick Usborne shows you how to write web copy that converts. Learn More »

Published: December 10, 2019