Bootcamp Update: AWAI's 2020 Bootcamp & Job Fair will now take place October 13th through 16th, 2020!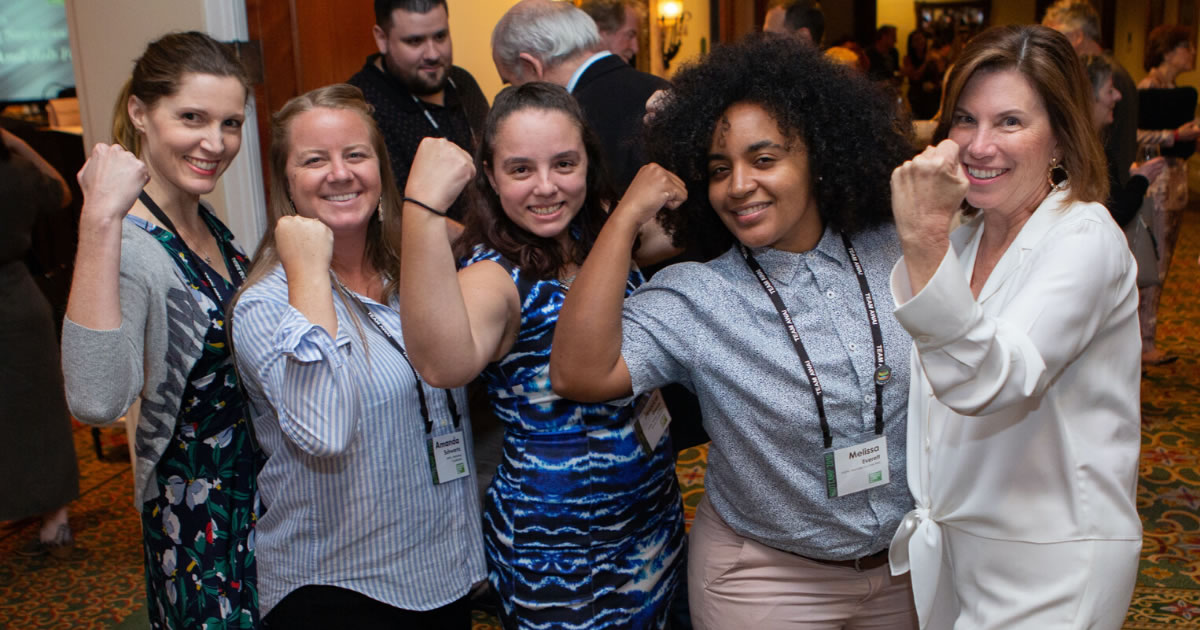 Last week we issued our first "Bootcamp Update," letting you know of our plan to hold 2020 Bootcamp & Job Fair in May, as scheduled.
But COVID-19 is a fast-moving story.
New events surrounding the ongoing spread of the virus here in the U.S. and around the world have made it clear that the chances of holding AWAI's 2020 Bootcamp on the originally scheduled dates were tentative at best.
That's why we're excited to announce we've confirmed new dates for Bootcamp:
AWAI's 2020 Bootcamp & Job Fair will now take place October 13th through 16th, 2020!
The Bootcamp & Job Fair will still take place at the newly refurbished Opal Grand Resort (Formerly the Delray Beach Marriott), on the ocean, in our hometown of beautiful Delray Beach, like it has for the past 20 years!
Our FULL all-star line-up of expert presenters are confirmed for the new dates. They'll be there … bringing their latest and best insights and strategies for thriving as a copywriter … willing and eager to talk to you personally about your future as a writer!
Plus, we have strong reason to believe ALL of the direct-response and B2B companies scheduled to be at Job Fair in May looking for copywriters WILL join us in October as well. (In fact, there may be more, since we'll now have more time to invite others!)
So … no more uncertainty.
It's "game on" for October … and your seat is confirmed!
A few things to know …
If you've made room reservations at the Opal Grand Resort or any of our area hotels, please cancel them as soon as possible. (For the Opal Grand, they recommend calling them directly at 561-274-3200. And, yes, they will be honoring the same discounted rates for our October dates.)
Look for new reservation links, as well as all relevant hotel information, on your myAWAI Member Page.
If you're not sure today that the new October dates work for you — no worries! The new "cancel" date is August 10th, which means if anything happens where you can't make the new October 13-16 Bootcamp dates, you can request a full refund of the admittance fee you paid up until August 10.
We have some exciting new trainings and online "get-togethers" in the works for you between now and October. Pam will be telling you about these in upcoming issues of the Bootcamp Buzz.
I can't tell you how thrilled I am we were able to move so quickly to reschedule an event of this magnitude.
And it's not just because of the fast work by AWAI's Bootcamp team, headed by Denise and Jade …
We also want to thank the Opal Grand Resort for their swift action to "lock in" those new prime dates in October for us, especially in the wake of the many challenges to their business at the moment.
Thanks also to all the area hotels for promising to make stay changes for Bootcamp attendees as simple and seamless as possible.
And to our speakers and invited experts — most of whom are extremely busy professionals, with calendars packed months in advance — thanks for being so flexible with their travel and time.
And most of all — we want to thank you …
For your patience … for your understanding … for your unwavering support of Bootcamp and AWAI … and, in advance, for your flexibility that makes it possible to hold 2020 Bootcamp … in 2020!
Because we're under no illusions … it's YOU and the passion you bring year after year that makes Bootcamp the amazing event that it is.
We can't wait to see you in October!
So that's the latest!
We're excited, and I hope you are too.
We'll continue to update you on any new developments.
And again, if you have any questions at all about Bootcamp or "anything AWAI" — please do not hesitate to call our Member Success team at 866-879-2924.
Stay safe. Stay home. Stay healthy … .
And keep writing!
Special Message if You've Canceled your 2020 Bootcamp Registration or Have Yet to Sign Up
As exciting as our new confirmed Bootcamp dates are for people who have signed up for Bootcamp …
It's just as exciting if you had to cancel — or you weren't able to commit to our May event because of timing or scheduling reasons.
Because it means there's "new hope" that we'll see you at Bootcamp come October!
If you're among the few who had a reservation for May's Bootcamp and canceled because of scheduling conflicts or concerns surrounding COVID-19 … We'll honor the price you initially paid if you want to re-register! (Simply call our Member Success team at 866-879-2924, and they'll take care of everything for you.)
If May didn't work for you because of scheduling conflicts, and you never signed up, this is a new opportunity to secure a seat for 2020 Bootcamp at the still-discounted price! (Details here … )
Again, if you have ANY questions about 2020 Bootcamp & Job Fair, simply call our Member Success team anytime between 9 a.m. and 5 p.m. Eastern time at 866-879-2924.
See you at Bootcamp!
Published: March 19, 2020