3 Ways to Make Blogging Work for You as a Copywriter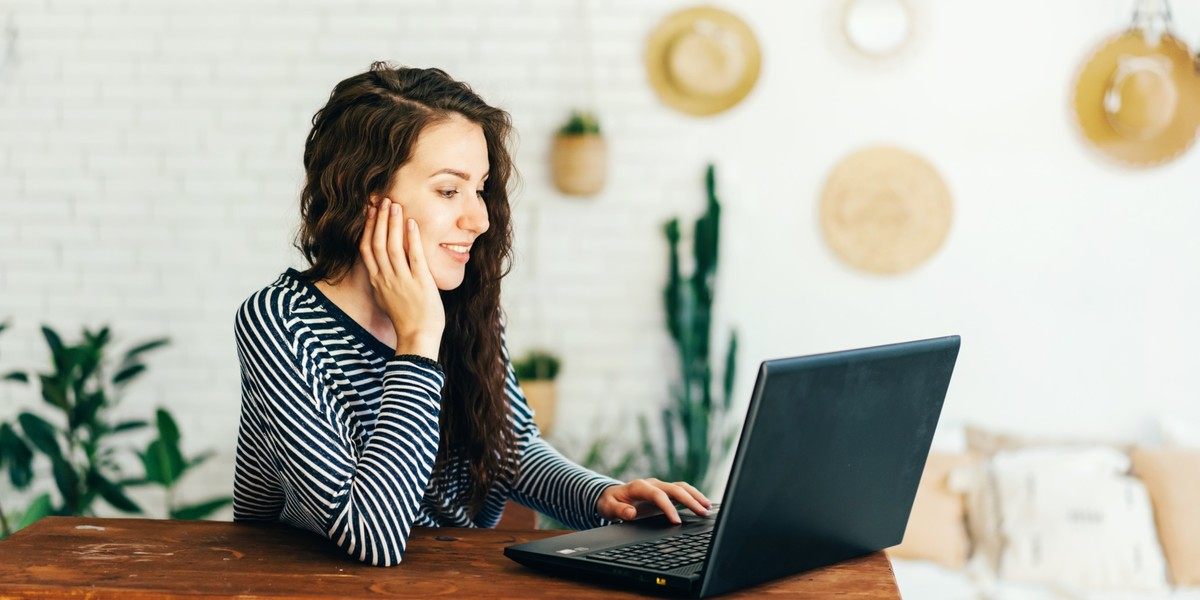 I do the budgeting for my family, so I find it extremely helpful to know how much money is coming in each month.
A reliable monthly income allows me to plan for life. It also relieves stress by adding more consistency to the potential freelancer "feast or famine" work cycle.
For all these reasons and more, I love blogging as a copywriter.
If you're wondering whether you might enjoy blogging, too, here are some possibilities to consider …
Why I Love Blogging
Maybe blogging doesn't sound as glamorous as long-form sales letters that earn royalties years after you did the writing. However, writing blog posts carries its own unique set of advantages.
While each individual blog post doesn't pay as much as a larger copywriting project, they typically take much less time to complete.
When you factor in your time spent writing versus how much you earn for each blog post, you'll find you can be paid very well for your time.
Since many businesses and websites need a huge amount of content, the number of blog posts you write over time can really add up, too.
Here are some reasons to consider blogging as a copywriter …
Consistent work and paychecks.
Establishing a routine. Since you know roughly how long each post will take to write, it's easy to manage your schedule and plan your time accordingly.
Many clients pay well. And rates for bloggers are going up since longer blog posts are becoming more popular. (I've written some that are over 2,000 words in length.)
Freedom to work on your own schedule, as long as you meet deadlines.
The chance to expand into new opportunities with clients, and for yourself (more on this below).
Why It Pays to Blog for Clients
Bloggers are in huge demand right now.
Recent statistics indicate that over 4.4 million blog posts are published every day!
This includes businesses on both the B2B and B2C sides, in just about every niche imaginable.
In my experience, clients often repurpose blogs into newsletters, e-books, and more — so as a copywriter who can write blog posts, you're providing your clients with a lot of value.
Additionally, for most clients, blogs are strategic. Rather than being posted on a whim or reflecting whatever was on the business owner's mind that day, blogs have become an integral part of content marketing and SEO strategy. In fact, some of my clients give me lists of keywords from their SEO agency to use in the blog posts I write for them.
All of this is to say that if you can write blog posts, your skills are very much in demand right now — and you can make a good living just by blogging alone.
In AWAI's 2020 State of the Industry Virtual Summit, successful blogger and founder of SmartBlogger Jon Morrow said that experienced freelance bloggers can earn six-figures!
Even if you've never written a blog post in your life, it's a skill that can be picked up fairly quickly through a combination of formal training, reading a lot of online content, and practicing.
How It Can Pay to Blog for Yourself
If you have an independent streak, you may want to try blogging for yourself as an income opportunity.
It's possible to write blog posts on your own website without monetizing (earning money from) your blog, for the purpose of advertising your business or getting clients. But here, I'm specifically referring to the opportunity to build your own Money-Making Website.
A Money-Making Website is something I'm currently looking into myself as part of a family business — and while we're only in the initial planning stages, I hope to share more news further down the line.
In the meantime, here are some of the things that motivated me to pursue this opportunity …
Nick Usborne has earned more than $450,000 from his website Coffee Detective, where he writes about coffee and reviews products.
Some bloggers earn as much as $10,000 (or much more) per month from their website!
Blogging is scalable — so if you need to start small with limited free time, you can stick with earning enough to pay a couple of bills each month, just by writing about something you're passionate about.
Plus, you get to be your own boss and choose exactly what to write about.
Note that if you decide to go this route with your blogging, patience and consistency are key.
It takes time to build a business from the ground up — and a money-making blog is no exception. Based on my research, it's not unrealistic to wait several months to a year to see any kind of profit. And big profits usually take at least a couple of years, if not longer.
You'll also want to educate yourself on things like building an audience, social media strategy, and more.
That being said, a Money-Making Website is potentially a great passive income option — and a fun one!
How Blogging Helps You Get Started — No Matter What Your Copywriting Goals Are
Blog writing can also help you get a foot in the door as a copywriter.
Here are some reasons to reach out and get your first blogging client …
If you're new to copywriting, it helps to have samples of your writing to show to potential clients.

This could be blogs you write on your own website then share on LinkedIn, social media, or even via a newsletter.

I also found it helpful to write for a large veterinary blog when I first started copywriting. Even though it was unpaid, having my name on a well-known blog gave me a confidence boost and added to my credentials.

If you decide to go this route, look for writer's guidelines to see how to submit your writing and be sure you follow ALL the instructions to the letter. Also, check that authors' names are included with the blog post (some are ghostwritten, which would make it harder to show the blog as a sample).

Get your foot in the door with clients, then expand your opportunities.

Some of my best clients initially hired me for blog posts. Now, if they need another type of project, they won't even look for another writer. We have a great working relationship, so they'll ask me first.

That's the way blogging helps you build your client relationships and make a good impression.

Even if you're only interested in building your own Money-Making Website, it can still be helpful to blog for others first.

That way, you get a behind-the-scenes look at how a blogging strategy really works.

It's like free training (even better, it's training you get paid to do, since you'll be paid for your writing!).
The demand for bloggers doesn't appear to be going away anytime soon. And since blogging can lead to other opportunities, it's a great skill to add to your copywriting toolbox.
If you've had any experiences with blogging, please share with your fellow writers in the comments!

How to Write Blogs for Yourself and Clients: A Step-by-Step Guide to Blogging Success
Every writer should know how to write blogs. You'll become a better writer faster. And you can make great money writing blogs for yourself or for clients. Learn More »

Published: January 26, 2021