User Experience (UX) Copywriting: Prepare for a Seismic Shift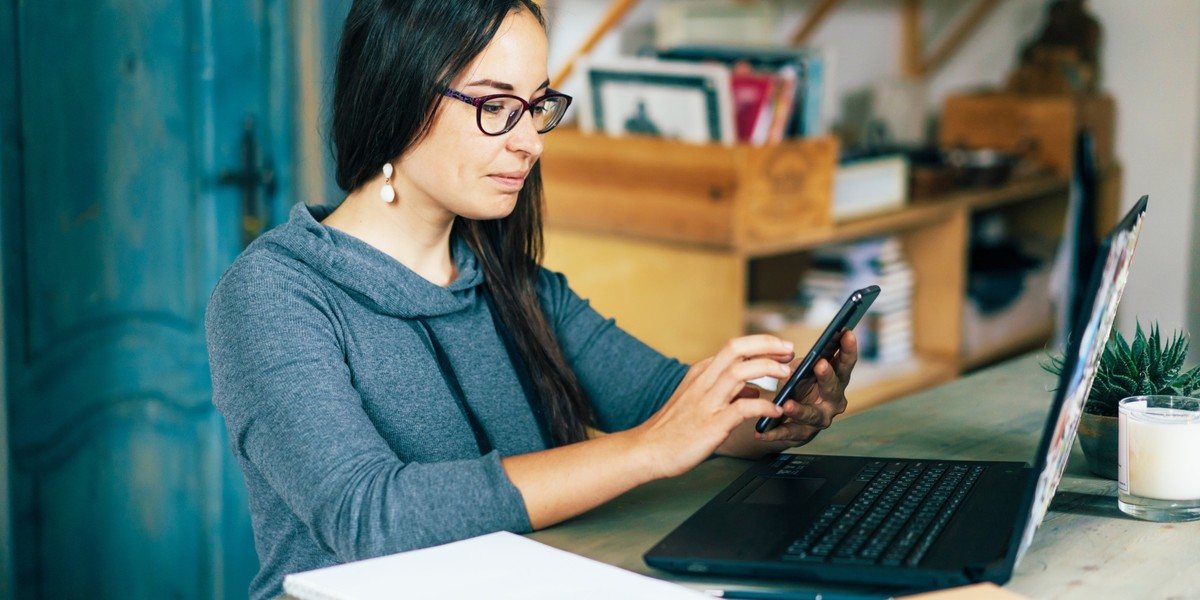 Whenever you visit a web page or receive an email or make an online purchase, you're having a user experience.
It might be good. All too often, it's not so great.
Now, it wasn't so long ago that user experience was something only website designers worried about.
Not many other people gave it a second thought.
Even the companies that embraced user experience — once called a design-driven approach — as part of their product development and online presence were thought of as kind of fancy … embracing style over substance.
But then the numbers started coming in.
The companies that made user experience the driving force behind their decisions were outperforming their competitors … by a lot.
Today, the pioneers of user experience — Amazon, Apple, Google — dominate the landscape. They're giants.
But other companies are quickly realizing that making user experience a priority makes a big difference in their success and sustainability.
Providing a good user experience means more word-of-mouth business … more repeat sales … a higher lifetime customer value … and even happier employees.
It's Hardly Surprising …
It only makes sense that companies are starting to consider how to apply user experience to things other than design.
There's UX writing. This type of copywriting handles the messages that help a person use an app or a website. Action prompts … error messages … confirmations … that kind of thing.
Then there are content experiences where companies consider the user experience when creating content and content journeys.
And more and more, companies are looking for UX Copywriters.
These are writers who can combine user experience principles with an understanding of conversion optimization to make every touchpoint with a user purposeful and user-focused. And when that happens, a user feels more connected to and more cared for by a company.
Connection is the most valuable online currency … and I'm not talking about internet speed.
People want to feel like they're purchasing from companies that share their values, that care about them and understand their needs, and that are run by real live humans.
The Reason People Buy
Customer experience is becoming the key factor driving purchase decisions. More than price. Even more than product quality.
And user experience — the way a customer feels about their interactions with your website, your mobile app, your shopping cart, and anything else online — is a big part of how people rate their customer experience.
Companies have to get this right. And so, so many of them get it wrong.
So imagine for a moment that the companies delivering a great online experience, a great mobile experience, and a great overall user experience start to outpace their competitors in a big way. (Which they will.)
What do you think happens next?
Everyone starts thinking about how to deliver a better user experience. And you better believe they're going to start seeking out copywriters who know what user experience is and how to apply it.
Connect the dots and this means pretty much every company on the internet can benefit from the services of a UX Copywriter.
More than that, user experience copywriting can be applied to every single project you can think of … and probably even some you can't.
UX Copywriting Is Holistic
Imagine all the ways a person interacts with a company online …
Suppose they first come across a company on social media …
They click through on a link a friend of theirs shared and read a blog post that the company published.
They like the post, and so when they reach the end and are invited to join the company's email list, they subscribe.
They receive a confirmation email with a link to a free report.
And then a few minutes later, they receive a welcome message inviting them to connect on social media — Facebook, Twitter, and Instagram.
They follow the company's social media accounts and even take a peek at the profiles to learn a little more.
To recap at this point, all the things building this one individual's user experience include:
A social media post
A blog post
An email subscription form
An email confirmation message
A special report
A welcome message
Three social media profiles
To create a good, trust-building user experience, the look and feel and voice of all these pieces need to be consistent.
But more than that, each piece needs to be clear, useful, and intentional.
Each piece makes a promise or forms a connection and needs to deliver on it. Some pieces lead to a next step in the user experience and those steps need to be clearly connected.
Other steps are less linear — a visit to the social media profiles, for example — and those pieces need to stand on their own while still contributing to a cohesive user experience.
Every touchpoint needs to convey who the company is while helping the user achieve their goal in the moment.
Which means that a smart company will want a UX Copywriter to create or to edit all of these.
And remember, that's an example of just one possible journey. Here's another case …
A person might see a Facebook Ad for a product.
They click on the ad which takes them to a landing page where they learn more about the product.
They make the decision to buy, which takes them to an order page.
Once they place their order, they go to a confirmation page.
They also receive a confirmation email.
So here we have:
A Facebook Ad
A landing page
An order page
A confirmation page
A confirmation email
All creating the user's experience … either intentionally or carelessly. The companies that build this experience intentionally will do better … especially over the long run. And the words are an essential part of the experience. So again, enter the user experience copywriter.
This is an opportunity as big as the internet … and one where even just one or two clients could keep you busy (and well-paid) for months on end.
Smart companies are going to be looking for UX Copywriters. Which means smart writers need to start learning how to write UX copy.
Now is the ideal time to get started as a UX Copywriter. Do you have any questions? Share with us here so we can get you the answers.

The AWAI Method™ for Becoming a Skilled, In-Demand Copywriter
The AWAI Method™ combines the most up-to-date strategies, insights, and teaching methods with the tried-and-true copywriting fundamentals so you can take on ANY project — not just sales letters. Learn More »

Published: January 28, 2021